A school bus transporting students to Lighthouse Charter School in Indianapolis, Ind., crashed into a train bridge at approximately 7:40 a.m. Monday, killing the driver and a child, WTHR-TV reports.
The station also reports 12 other passengers were injured -- two of them critically. It's currently unknown how the bus driver lost control of the vehicle, police told WTHR, but the collision with the bridge's supporting pillars crumpled the front end of the bus.
Mitch Gibbony, who works adjacent to the scene of the crash, told the Indianapolis Star that he was on his way to work when he saw the smoke and wreck.
"By the time I got there, the bus was already wrecked," he told the paper. "I stopped and helped the kids get outside. There were a lot of kids on that bus."
Indianapolis Mayor Greg Ballard was also on the scene to support firefighters and rescue personel.
"Hearing about the situation this morning and how tragic it was, I just wanted to come out here to maybe help prop a few people up, and I'll be going out to the school this morning to do the same thing," he told the Star. "I just wanted to come out here."
The injured children were transferred to the Wishard Memorial Hospital and Riley Hospital for Children. The names and ages of the deceased driver and student have not been released.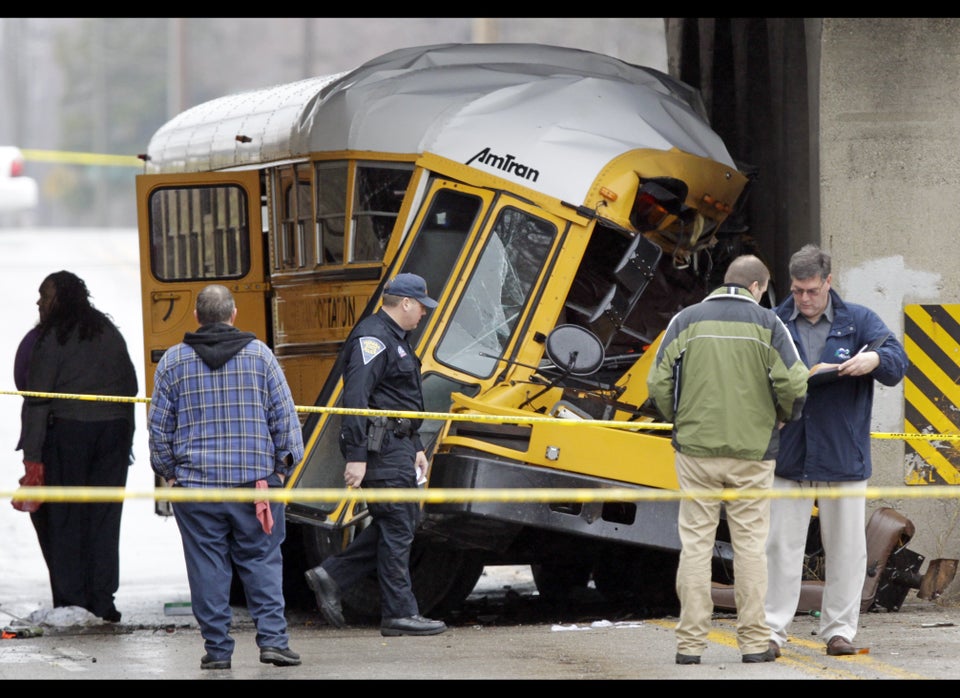 Indianapolis Bus Crash
Related
Popular in the Community