Yesterday's edition of the New York Post saw President Obama in Hawaii, clad in an ill-fitting polo shirt, board shorts, wraparound wire-rim shades, standard-issue White Sox cap, and (gasp) flip-flops--a breed of "wimpy" footwear the Post notes is "favored by his core demographic: college kids" and, the paper asserts, a presidential "first" ("I can't say I've seen a president's toes before," historian Jane Hampton Cook concurs).
We can't help but think of the Midterm Style Report Card we filed on Obama's sartorial proclivities back in November, in which we surfaced prior photographic evidence of the presidential feet making a mandal-sheathed public appearance (as well as a few more Blackberry-waving shots snapped at the shaved-ice stands of our nation's 50th state).
The Post does raise a good question, though. "Should the leader of the free world dress like this--even on vacation?," yesterday's cover line asked. To which we'd reply: Probably not. But to be fair to Barry, it's far from the first time an American president has looked so unseemly. Case in point, another shot the Post happened to include in their story...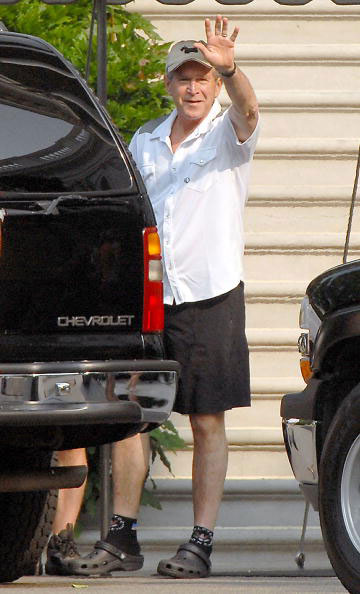 Black Crocs, presidential seal-emblazoned golf socks, Scottie dog-emblazoned baseball cap... Should the leader of the free world dress like this?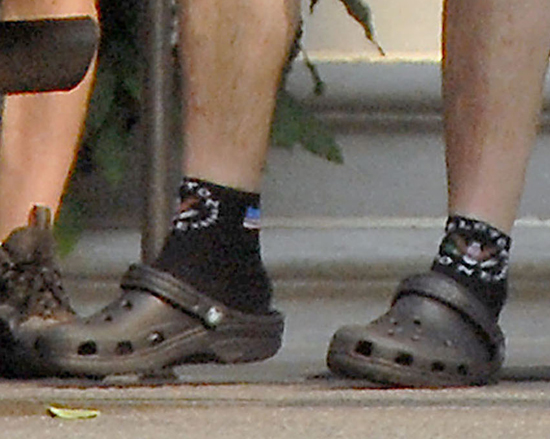 From Gilt MANual, the Web's most entertaining guide to men's style.
Support HuffPost
A No-B.S. Guide To Life
Related
Popular in the Community