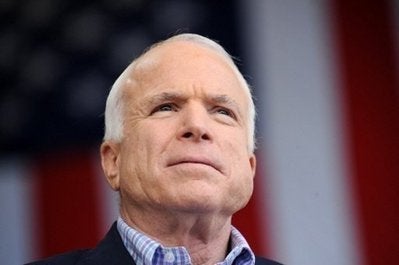 Ninety-eight percent of all companies in the United States have less than 100 employees. Twenty-seven million firms fall into the category of small business, and small businesses employ 56 percent of our nation's population. These companies are responsible for over 90 percent of the new jobs, over 90 percent of U.S. exports and over 90 percent of innovation in American business. Congress realized America's small businesses were the heart and soul of our nation's economy when they passed the Small Business Act in 1953.
Our nation is in the midst of one of the most dramatic economic downturns in modern history. More than ever, America's 27 million small businesses need the economic benefits the Small Business Act was designed to provide.
None of this seems to matter to President George W. Bush. Although President Bush regularly panders to small businesses in his speeches, his policies paint a different picture. At the same time that President Bush backed the $700 billion dollar Wall Street bailout, he continued to dismantle existing federal programs designed to assist American small businesses.
During his two terms, President Bush has systematically dismantled each and every program established under the Small Business Act to assist American small businesses, especially those firms owned by women, minorities and veterans.
President Bush's anti-small business policies began during his first week as president. The first thing he did to dismantle America's small business programs was to remove the Administrator of the Small Business Administration (SBA) from the President's Cabinet. Then he began to cut the SBA's budget and staffing more than any other federal agency.
Since 2003, over a dozen federal investigations have been released, which have all found rampant and government-wide fraud, abuse, loopholes and a blatant lack of proper oversight in federal small business contracting programs. Several of the investigations found that the Bush Administration has diverted billions of dollars in federal small business contracts to many of the largest corporations in the world.
Current federal law requires that a minimum of 23 percent of the total value of all federal contracts and subcontracts be awarded to small businesses. However, every year the federal government awards billions of dollars in small business contracts to some of the largest corporations in the U.S. and Europe.
Report 5-15 from the SBA Office of Inspector General states, "One of the most important challenges facing the SBA and the entire Federal Government today is that large businesses are receiving small business procurement awards and agencies are receiving credit for these awards."
Several Bush officials have privately acknowledged that at least 50 percent of all federal small business contracts or about $70 billion a year actually go to corporate giants. Based on information obtained in a series of successful Freedom of Information Act (FOIA) lawsuits filed against the Bush Administration, the American Small Business League (ASBL) estimates legitimate small businesses are being cheated out of over $100 billon each year.
Last month, Bush officials began to dismantle one of the government's only programs to assist minority-owned firms, the Small Disadvantaged Business contracting program.
Senator McCain has never objected to any of the Bush Administration's anti-small business policies. During more than two years of campaigning, not once has Senator McCain mentioned his intention to restore America's small business programs. If Senator John McCain is elected president, he will likely finish what Bush started and completely dismantle all federal programs designed to assist American small businesses.

Popular in the Community