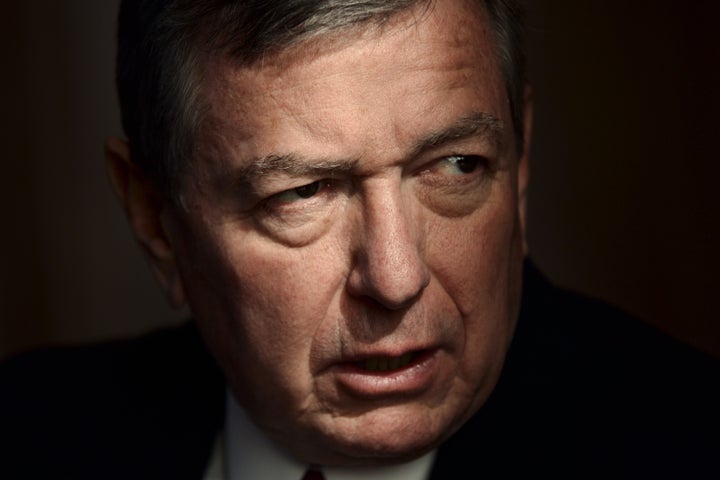 As Republicans take full aim at the Obama administration's decision to let the Department of Justice oversee the prosecution of terrorism cases, it is worth recounting that this is largely a continuation of its predecessor's policies.
On Tuesday, both Newsweek and the Huffington Post reported that GOP lawmakers were wrong to question Attorney General Eric Holder's statement that more than 300 individuals have been tried successfully on terrorism-related charges in criminal court settings. The number may have been exaggerated to make DoJ seem more effective -- but it was a figure used by the Bush administration.
On Wednesday, a Democratic source sent over even more evidence that the GOP under Bush once thought that the criminal justice system was fully capable of prosecuting terrorism-related cases.
A document from John Ashcroft's Department of Justice in 2005 praises the work done by criminal prosecutors to put terrorists behind bars.
"Altogether, the Department has brought charges against 375 individuals in terrorism-related investigations, and has convicted 195 to date," the 24-page memo reads. "While every component within the Justice family has contributed to the fight against terror, the men and women of the Federal Bureau of Investigation, the Criminal Division, the U.S. Attorney's Offices, and the Office of Intelligence Policy and Review have led the Department's work to protect America from terror."
Titled "Preserving Life and Liberty," the document is a memento of sorts to the spectacular overstatements and exaggerations that the Bush administration often applied to framing the war on terror. In many respects, it's important to take much of the material with a grain of salt.
Still, the whole thing is a worth a read, if only to recall the pride the Bush DoJ took in the criminal convictions they were able to secure in terrorism-related cases -- and how common sense such a judicial process once seemed.
Popular in the Community