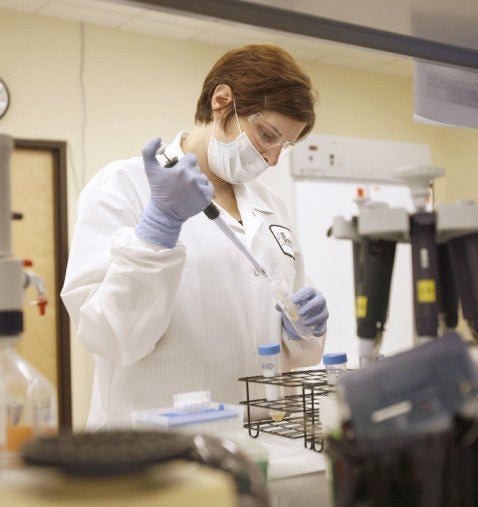 WASHINGTON: Proposed budget cuts to scientific research institutions would put the United States at an economic disadvantage with China and India, a former George W. Bush administration official says.
Scientific and environmental communities are raising alarm over proposed reductions of funding for their programs in a bill passed in the House of Representatives that would cut overall spending through September by about $61.5 billion from current levels.
Former Energy Department science chief Raymond Orbach said the bill's cuts in funding for research "would effectively end America's legendary status as the leader of the worldwide scientific community, putting the United States at a distinct disadvantage with other nations in the global marketplace."
"Other countries, such as China and India, are increasing their funding of scientific research because they understand its critical role in spurring technological advances and other innovations," Orbach wrote in an editorial in the journal Science.
The House passed the Republican-backed cuts on February 19 in what was seen as a victory for Tea Party conservatives elected in November who advocate drastic reductions in government spending.
But Senate Democrats have said they will not bring the spending bill up for a vote in the Senate, where they have a majority, and the White House has threatened to veto the bill if it is sent to President Barack Obama in its current form.
Orbach, now director of the Energy Institute at the University of Texas at Austin, said the bill would take $900 million from the Office of Science at the Energy Department, a 20 percent reduction for that department's basic research arm.
The budget for the Office of Biology and Environmental Research would be cut in half, a move he said would "all but eliminate" funding for Biological Research Centers that aim to develop transportation fuels from plant sugars.
Other cuts would affect programs to develop solar power and other alternative, renewable energy sources.
CUTS TO CLIMATE CHANGE PROGRAMS
An analysis by the conservation group WWF said the House bill would improperly cut 30 percent of funding from the Environmental Protection Agency, and specifically prevent EPA from gathering data about climate-warming pollution from factories and power plants for the next seven months.
The EPA would be barred from updating national air quality standards to reflect new science, and from considering, reviewing or invalidating permits for drilling off the Alaska coast, WWF said in a statement.
The Fish and Wildlife Service would have 32 percent cut from its Multinational Species Conservation funds, while the National Oceanic and Atmospheric Administration would lose 8 percent, including all funding for its Climate Service program.
"Eliminating funds for EPA's climate programs and disrupting their ongoing regulatory efforts will only exacerbate the investment-freezing uncertainty that businesses need resolved to stimulate lasting economic growth," Eileen Claussen, president of the Pew Center on Global Climate Change, said in a statement.
David Crane, chief executive officer of NRG Energy Inc, one of the largest U.S. power generators, said slowing down the EPA would keep aging inefficient power plants in place and delay tough choices companies need to make about replacing them.
"I think the EPA is just trying to enforce the laws of the U.S.," said Crane. "As long as there's consultation and things are done in a reasonable pragmatic way, I'd like to see the EPA continue."
Proposed cuts in health research also drew criticism -- 5.2 percent in the budget of the National Institutes of Health for the next seven months, and 21 percent for the Centers for Disease Control and Prevention over the same period.
"The proposed cuts would mark a major setback in the fight against cancer," said John Seffrin of the American Cancer Society Cancer Action Network.
(Additional reporting by Timothy Gardner and Richard Cowan; editing by Mohammad Zargham)
Popular in the Community