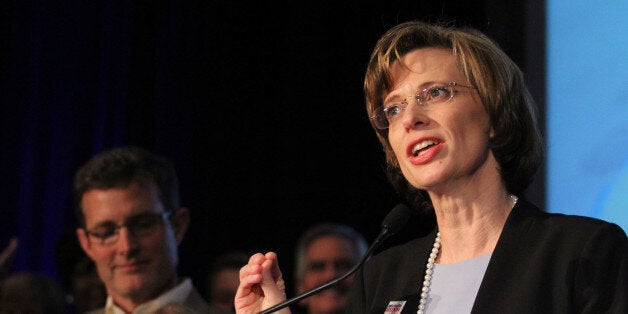 Georgia Republican Senate candidate David Perdue is receiving criticism from an unlikely corner: a member of the Bush family.
On Tuesday, Neil Bush called on the Georgia businessman to renounce an ad that alleged Democrat Michelle Nunn funneled money to terrorists while in charge of the Points of Light Foundation, a community service organization founded by his father, former President George H.W. Bush.
"That's ridiculous," Neil Bush, the current chairman of the foundation, told The Atlanta Journal-Constitution. "It really makes my blood boil to think that someone would make that kind of an allegation, whether it's an independent political group or a candidate for office."
The 30-second television ad, which was paid for by the National Republican Senatorial Committee and approved by Perdue, charges that Nunn's "foundation gave money to organizations linked to terrorists." The ad's narrator cites Nunn's "campaign plan," a strategy memo accidentally posted online earlier this year that embarrassingly detailed how Republicans could use her vulnerabilities against her in a heated contest. The memo states that Points of Light gave out "grants to problematic entities," such as international charity Islamic Relief Worldwide. But as FactCheck.org pointed out, the grants referred to funds that eBay sellers donated, not the foundation itself. Moreover, the site found no evidence that Islamic Relief USA, a federally approved charity, was tied to U.S.-designated terrorist group Hamas.
The younger Bush vehemently defended Nunn, calling the ad a "smear" against the organization founded by his father.
"Neither Points of Light nor Michelle Nunn have had anything to do with funneling money from our organization to terrorists organizations. Anyone who makes that claim needs to understand the facts and then they need to denounce those claims," Neil Bush said. "To attack an organization founded by my father, whose integrity is unimpeachable, to smear our organization for political gain, is in my opinion shameful."
The flare-up comes just days after the family patriarch made his endorsement in the race official. Despite Nunn's ties to the former president, George H.W. Bush gave Perdue the nod on Monday and praised him as the "independent voice for Georgia while working for positive solutions to our toughest challenges." The announcement, complete with a photo of the Republican candidate smiling with the Bushes, was made while the Perdue ad mentioning Points of Light was already on the air.
Nunn, who is currently trailing in the race according to the HuffPost Pollster polling average, invoked the younger Bush's words and called on Perdue to take down the ad. "I was appreciative of what Neil Bush said yesterday," the Democrat said in a Wednesday statement. "Washington can learn a lot from organizations like Points of Light. But David Perdue playing politics and falsely attacking an organization that helps so many is exactly what's wrong with Washington and politics today. David Perdue should take down his dishonest ads and quit falsely attacking Points of Light."
But Wednesday morning, The Atlanta Journal-Constitution reported that Perdue had doubled down on the charge by airing a new ad. In addition to citing "terrorism," the spot claims that Nunn was "for amnesty, while terrorism experts say our border breakdown could provide an entry for groups like ISIS."
Before You Go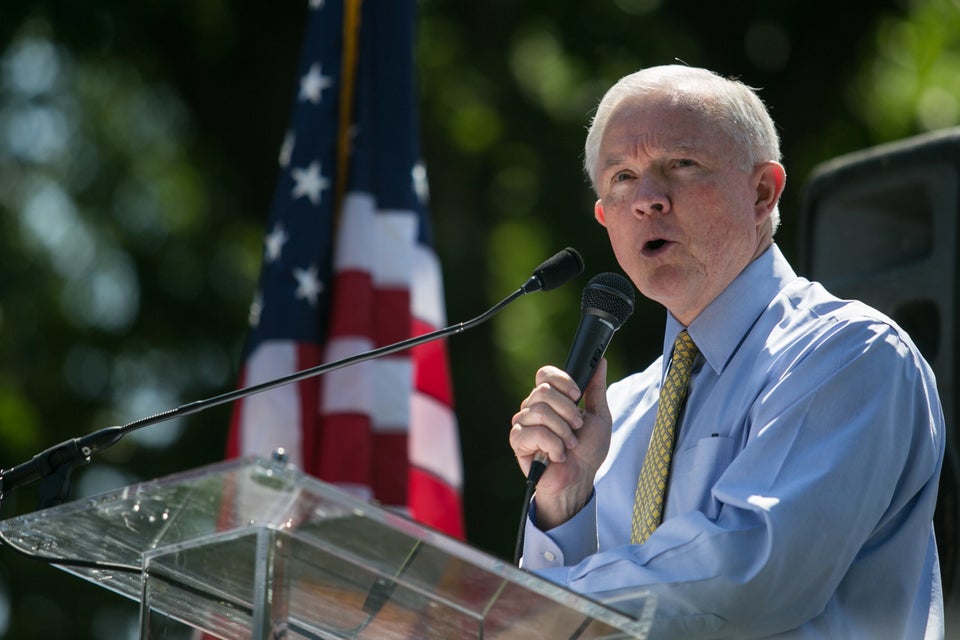 Senate Seats Up For Grabs In 2014
Popular in the Community