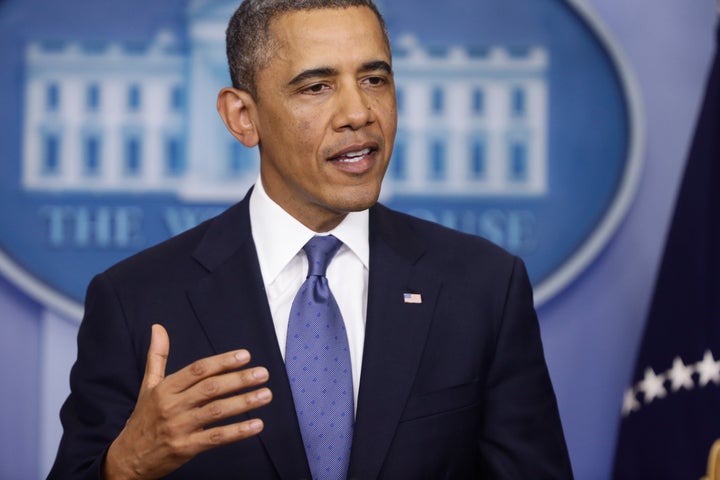 WASHINGTON -- A plurality of Americans favor President Barack Obama's proposal for the expiring Bush tax cuts over several other options, an online HuffPost/YouGov poll conducted Dec. 27-28 found.
Twenty-nine percent of the poll's respondents said they would prefer to end the Bush tax cuts for income about $250,000 -- which was Obama's plan -- while a combined 23 percent supported ending the tax cuts at higher income thresholds -- which is one possibility in a potential "fiscal cliff" compromise. A majority of Americans therefore favor ending the Bush tax cuts only for upper incomes. Another 23 percent said the tax cuts should be extended for everyone.
Questioned specifically on several options, Americans supported a tax increase on income over $250,000 by 43 percent to 35 percent. Proposals to let tax rates rise only at higher income levels received somewhat broader support. Half of Americans said it was a good idea to raise taxes for those making more than $400,000, while 52 percent supported raising taxes for those making more than $1 million.
The responses varied considerably depending on the order in which the questions were asked. Those who were asked first about raising taxes on income over $250,000 were 8 percentage points more likely to support the idea than those who were asked first about the $1 million threshold.
Other surveys have generally found greater approval for increasing taxes on those making more than $250,000. Polls taken last month by Pew Research, Fox, Quinnipiac University and Politico/George Washington University all found between 60 percent and 70 percent support for that increase. An NBC/Wall Street Journal poll from early December found that 76 percent of Americans thought such an income tax increase would be acceptable.
The HuffPost/YouGov poll was conducted among 1,000 U.S. adults and has a margin of error of plus or minus 3.6 percentage points (though that variation does not take into account other potential sources of error, including statistical bias in the sample). It used a sample selected from YouGov's opt-in online panel to match the demographics and other characteristics of the adult U.S. population. Factors considered include age, race, gender, education, employment, income, marital status, number of children, voter registration, time and location of Internet access, interest in politics, religion and church.
REAL LIFE. REAL NEWS. REAL VOICES.
Help us tell more of the stories that matter from voices that too often remain unheard.
BEFORE YOU GO
PHOTO GALLERY
Republicans: Wealthy Already Pay Enough In Taxes