While Americans at every income level would get a tax break under the presidential hopeful's plan, the report concludes, the size of that break would differ vastly. Those part of the poorest 20 percent of the country would receive, on average, a $227 cut, while those in the top 1 percent could expect about $82,392 -- a nearly 53 percent share of the individual income tax cuts.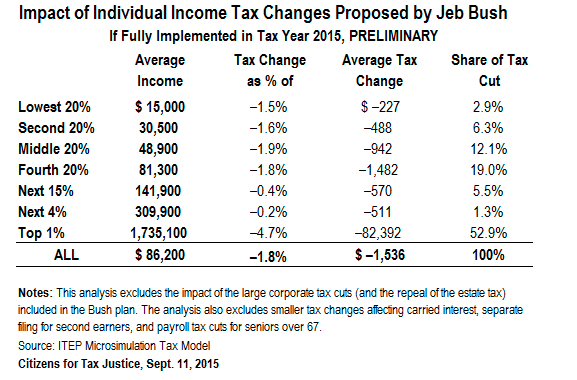 He touted the plan as a way to lower taxes, simplify the tax code, eliminate loopholes and make the American economy more competitive, describing his planned tax cut for the highest bracket as a return to Reaganism.
"At 28%, the highest tax bracket would return to where it was when President Ronald Reagan signed into law his monumental and successful 1986 tax reform," he wrote in an op-ed announcing the proposal.
As The Huffington Post's Zach Carter and Ben Walsh previously reported, that's an even steeper tax cut for the wealthy than the 33 percent rate George W. Bush supported in 2000. Jeb Bush's plan also calls for cutting corporate taxes and the capital gains tax rate.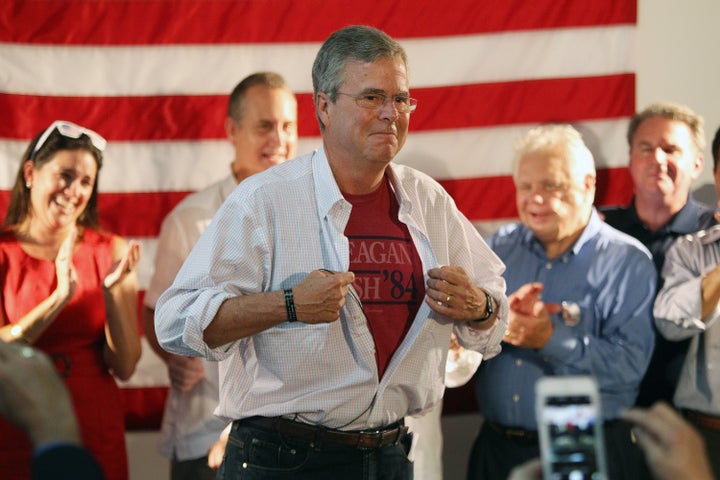 Popular in the Community