The Bushwick Film Festival, turns 10 this year. What started out as a small community event in Brooklyn New York, is now an established film festival. Scheduled to open in October 2017, the festival boasts 25 screenings and 5 industry panels, as well as a day celebrating women in film. Kweighbaye Kotee, co-founder of the festival, reflects on her hard work over the last decade to bring diverse stories to Bushwick.
"When I moved to Bushwick I fell in love with the community. I also love film and thought maybe I should start a film festival," Kotee says. "It started out as a party, celebrating film and bringing the community together. But at the first festival 150 people showed up and we started to see the potential."
Kotee says initially she didn't put too much thought into what it really meant to start a film festival but overtime she saw the impact it was making. "I didn't think it through, in terms of what it meant for a women of color to own a company. People were finding what I was doing inspirational, so I started to reach out to the community and get even more involved. This made the foundation stronger," she says.
Kotee was determined to keep Bushwick Film Festival going and worked a full-time job just to make ends meet. "I have had a lot of struggles. As an entrepreneur, you don't have time to take vacations, or have melt downs. In the 10 years running the festival I have had to manage the difficulties of growing a business. I would work on weekends and after work. Whenever I could," Kotee says.
Overcoming personal struggles has been the key to keeping the festival alive. "In a work environment, just walking in a space and not seeing anyone who looks like me is disheartening. It can be intimidating and you feel a little paralyzed. You have to have a thick skin if you want to make it to the other side," she says.
After 5 years Kotee decided to quit her full-time job, despite the financial implications, to focus on the festival. "Now we operate all year round with three full time employees and tonnes of passionate volunteers," Kotee says.
"I think the reason I hung onto the festival is because I didn't look at it as a financial means to an end. Even though there were times when it did not make any money, I would carry on because I didn't have the same amount of passion for anything else. You can't focus on all the obstacles. You just have to keep your eyes on the prize and push forward."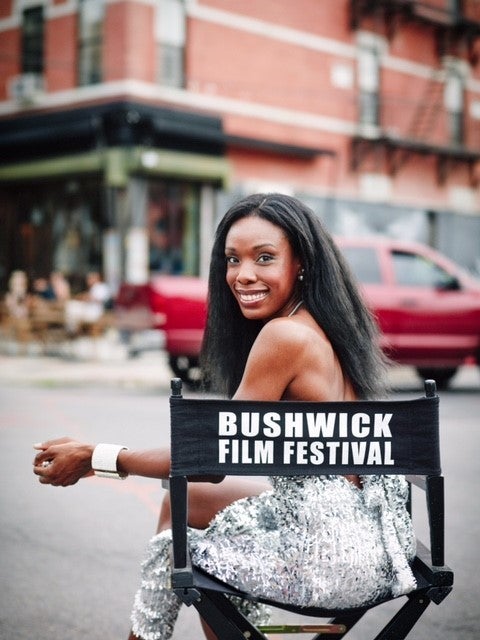 REAL LIFE. REAL NEWS. REAL VOICES.
Help us tell more of the stories that matter from voices that too often remain unheard.
This post was published on the now-closed HuffPost Contributor platform. Contributors control their own work and posted freely to our site. If you need to flag this entry as abusive,
send us an email
.