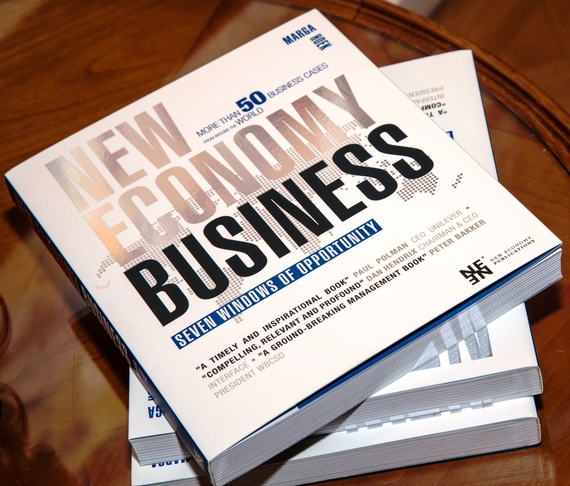 Introducing crowdsourced 'Management Book of the Year' with no copyright - New Economy Business by one of the most trailblazing women in sustainability and business globally right now endeavoring to save the world one business at a time. This clarion call to action demonstrates that women are the architects of our sustainable future.
Sustainable business opportunities are worth trillions of dollars. More jobs and more prosperity will be generated by the new economy than ever before. But what is the new economy actually? And what are these opportunities and how can businesses capitalize on them? These are some of the questions that Marga Hoek's book New Economy Business answers.
The definition of the new economy is comprehensive. It incorporates current trends such as disruptive technology, digitalization and changing consumer behaviour together with the drive to preserve our ecological, social and financial assets. Hoek shows how profitable businesses can be in the new economy if they integrate these trends with sustainable business practices.
Voted the Management Book of Year in 2014, New Economy Business explores seven windows of opportunity across different aspects of business including consumer behaviour, innovation, finance and leadership. Marga Hoek provides valuable insights and a sound paradigm while also presenting successful business cases from all around the world.
The book has been received with high acclaim from entrepreneurs and business leaders alike. Dan Hendrix, Chairman and CEO of Interface calls the ideas shared in New Economy Business, "so right and so smart." Peter Bakker, President of the World Business Council for Sustainable Development declares, "This ground-breaking management book translates a clear vision into solid management models." Ton Büchner, CEO of AkzoNobel, said: "Hoek takes readers back to the core element of business - the customer. And she reveals how companies can grasp the opportunities of the sustainable economy to create business success." Hoek shows how profit can be made while at the same time creating a positive impact on our environmental, social and financial assets. "As Marga Hoek succinctly puts it: 'The world is not here for the economy, the economy is here for the world.' This is a principle I strongly believe in." says Paul Polman, CEO of Unilever.
Marga Hoek is CEO and Founder of the Sustainable Business Association, Chairman and Founder of the Sustainable Science Association and Chairman of the Climate-KIC European venture competition. Her aim is to connect business, science, governing bodies, and education in her stride to promote 'business as a force for good' and make positive impact, value creation and sustainability the norm, not the exception. More details can be found at http://www.neweconomybusiness.world and follow Marga Hoek @margahoek @NEBfuture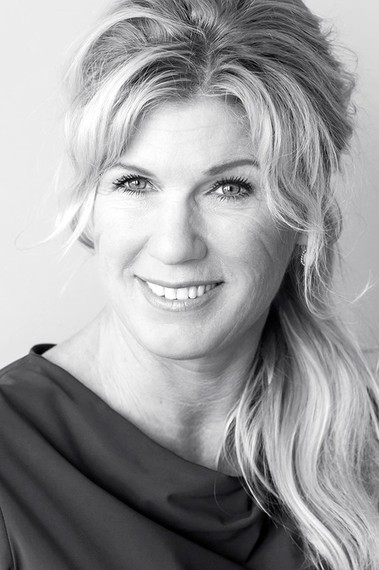 Calling all HuffPost superfans!
Sign up for membership to become a founding member and help shape HuffPost's next chapter