It doesn't matter what industry you are in—today, customers and clients demand to work with experts. In some cases, they want to work only with the marquee names in a particular field.
As an entrepreneur, you've got to take the right steps to demonstrate your expertise and authority—and, if possible, be seen as a bit of a celebrity in your business.
The best way I know how to make that happen: Write a book. The credibility that you can achieve among your ideal clients and prospects by being a published author is amazing. I know—I've written or co-written dozens of books, and they've have a huge impact in establishing me as an expert in my niche.
The good news: Writing and publishing a credibility-building book is nowhere near as difficult as it might seem at first glance. I recently spoke with Rob Kosberg to get his advice on generating tons of new business using books as primary marketing tools. Kosberg is the author of the best-seller Life After Debt and the founder of Best Seller Publishing, which helps business owners write, publish and successful market their own bestselling books. To date, Kosberg has helped 300 authors in 25 niches use books to accelerate their success.
Here are four tips for leveraging the credibility-building power of books in your own business.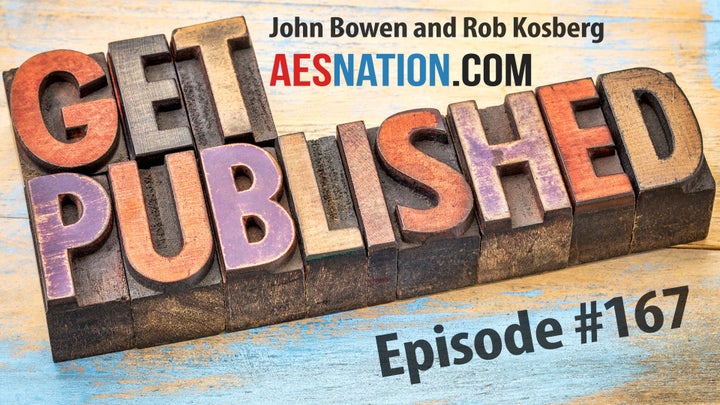 1. Everybody has a book in them. The most common response most entrepreneurs have to the idea of writing a book is, "I've lead a pretty mundane life that isn't the basis for a book." Wrong, says Kosberg. "If you're a business owner, you've had experiences and stories that are book-worthy," he says. "Even if your backstory isn't especially exciting, you have examples of how you have helped your clients or customers, and that's more than enough."
2. Don't go it alone. That said, getting your own story and ideas out of you and into a well-written book isn't an instinctive process. Get help by working with a ghost writer who can capture your stories, your insights and—most important—your voice. A lot of entrepreneurs think it's somehow cheating or being unethical if they don't write the book entirely by themselves, but that's simply not true. It's perfectly acceptable for you to be the author—the person with the expertise and advice—and work with a writer who can get that information on the page in a way that positions you as an authority. Bonus: A writer will help you get your book done faster than if you go it alone—and can even help make the process fun.
3. Use the book to generate leads. The biggest mistaken assumption that business owners usually make when doing books is that they'll make a lot of money from book sales. That's almost never the case, unless you manage to get on Oprah.
It's OK if your book doesn't fly off the shelves (or the e-shelves). The reason: Your book isn't an end—it's a means to get lots of new clients, get booked for speaking engagements at events, get booked on local radio and TV and generally raising awareness of you (and your expertise) among ideal prospects.
That's why your book effort should be accompanied by a lead generation strategy—which could be as simple as having prospects call a phone number you give out during a radio show appearance to get a copy of the book and more information. Or you can use various e-marketing and direct marketing strategies.
Pro tip: Be willing to give away your book for free. The leads you can generate from simply getting your book into prospects' hands are much more valuable than the cost of the book itself. For example, one of Kosberg's clients used his book to get a speaking engagement at a trade show—the book gave him the credibility to get the attention of the organizers, who had refused to book him in the past. Then he gave away copies of the book to prospects at the event—and ultimately generated $700,000 worth of new business as a result.
4. Take advantage of self-publishing options. In the "old days"—maybe 10 years ago—publishing a book meant going through a publishing company and spending big bucks. They might make you print a thousand copies, most of which would end up sitting in a box in your basement. Now, of course, you can self-publish inexpensively through Amazon and other services. Even better, you can print your book on demand in whatever amount you need.