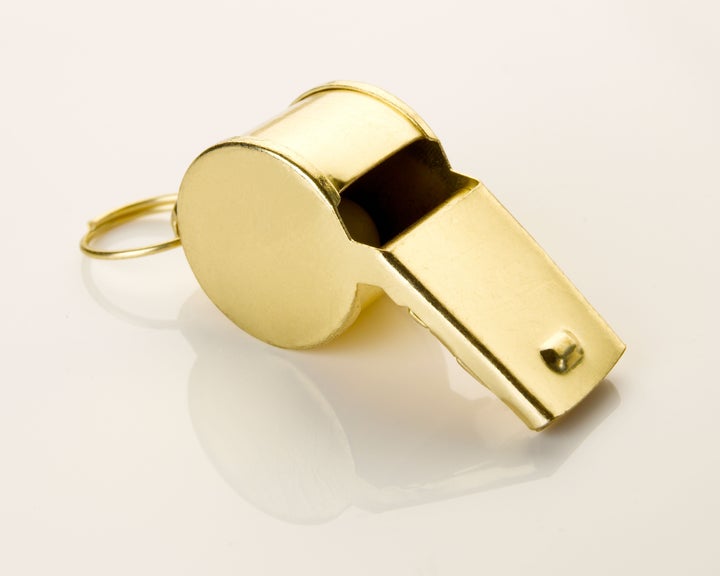 Even though more workers are witnessing violations of company rules, they're feeling pressure not to say anything.
Nearly half of workers witnessed a violation of the law or their company's ethics policy, according to the 2011 National Business Ethics Survey. Though 65 percent of workers who saw a violation reported it -- an all-time high -- retaliation against whistle blowers rose to a high as well: More than a fifth of employees who reported a violation said they experienced some kind of retaliation.
The retaliation for whistleblowing can take many forms, Patricia J. Harned, the president of the Ethics Resource Center, which conducted the survey, told CNBC. In some cases, whistle blowers are left out of team meetings or discussions after they call attention to wrongdoing. In others, they become ineligible for a bonus or are transferred to another location.
The ERC attributes the growth in unethical culture to the improving economy -- the share rose to 42 percent up 7 percent since 2009. The survey notes that as firms' focus on cost cutting measures goes down, the fear surrounding violating company rules diminishes, encouraging employees to take more risks.
"While the improved economy is good news for American businesses, the decreased focus by executives on fostering ethical cultures could lead to a new surge in corporate misconduct," Harned said in a statement accompanying the survey.
Indeed, many blame a crisis in ethics at least in part for the 2008 financial meltdown and in the immediate aftermath some in the business community aimed to promote a more ethical business environment. Many business schools across the country began to offer or even require more courses in business ethics, according to US News and World. But as the economy improves, the attention to ethics may be waning, the survey found.
Though the survey's findings indicate that an improving economy may bring about a boost in unethical business practices, some argue that in the fallout of of the financial crisis a discussion of the ethics of the modern economy was missing. A 2010 survey from the World Economic Forum showed concern about business ethics in a variety of countries spanning the continent, Reuters reports.
Related
Popular in the Community