In this third installment of tips and takeaways from frequent flying executives, we caught up with Andrew Mahaffey, a sales executive with Ingenico Group, a global leader in seamless payment. Catch up here if you've missed previous posts in the series.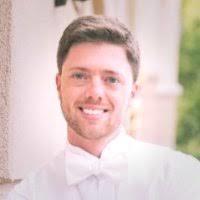 Andrew flies for business on a weekly basis and holds Diamond Medallion frequent flyer status with Delta Airlines.
What are your frequent flyer ninja moves for enjoying as many perks via the airlines as possible?
I utilize the Delta American Express Reserve credit card for traveling and expenses which give you great miles and MQM bonuses, Delta Sky Club access along with free checked bags. With the Delta AMEX Reserve card, you also receive a Companion pass each year.
Being a Diamond customer is great because you will get upgraded 9 out of 10 times on domestic flights especially if you are originating from a non-hub airport which is outside of Atlanta, JFK, MSP, Salt Lake City, Detroit, or LAX. Hitting Diamond also gives you the added bonus to choose four gift options in which one offer is "Four Global Upgrades" to the Delta One cabin or partner equivalents if available. My wife and I just booked a round trip flight from ATL – Barcelona for later this Summer. Our flight was $800 per ticket for Economy but we were able to use the Global Upgrades for each ticket round trip to get us into Delta One (with lay flat beds); the cost of that ticket, if you are paying full price, is $4,525 per ticket.
What's your biggest bragging right about scoring something from the airlines and how did it come about?
Earlier this year my wife and I redeemed SkyMiles to take a trip to Iceland which we were going first class round trip (99,000 miles each). Our original flight itinerary had us leaving ORD to JFK for a two-hour layover then JFK to REK arriving there at 6:45 am. Due to weather that day (and really that week), all flights into and out of JFK were either severely delayed or canceled. The ticketing agent at ORD was able to place us on a British Airways flight to London which had a 4-hour layover then a flight from London to REK where we arrived at 3:30 pm later that afternoon. The catch was that our flight from ORD to London was not in their first class cabin as it was completely full so we ended up flying economy (which was fine but we used more miles for the purchase to fly in first class). That turned out to be more than okay as our experience on British Airways was outstanding. Great customer service! Delta was still able to get us upgraded on our flight to REK from London which was on Icelandair but that flight was only 2.5 hours. Anyway, due to the delay and changing of classes, Delta gave me back 38,500 miles for each ticket along with giving each of us $200 flight vouchers. Delta also gave many passengers that week 20,000 bonus miles if you experienced a delay over 3 hours which we both received too. In the end, we actually ended up obtaining 58,500 miles back per ticket (117,000 total miles) from that overall experience which only put us 8 hours behind our original schedule. We effectively spent 81,000 miles total (original total being 198,000 miles) to go to Iceland all while getting $400 worth of flight vouchers, too.
Anything else that other business travelers should know to help them make flying more enjoyable?
I would recommend staying loyal to an airline and focus on obtaining status as the whole experience of traveling gets much better and easier once you get that status (early boarding, upgrades, sky club, priority customer service call center, etc.).
Chris is the President and Co-Founder of ExpertFlyer.com, a service that helps travelers get out of the "Middle Seat" by providing in-depth flight info and alerts when Awards and Upgrades are available.
REAL LIFE. REAL NEWS. REAL VOICES.
Help us tell more of the stories that matter from voices that too often remain unheard.
This post was published on the now-closed HuffPost Contributor platform. Contributors control their own work and posted freely to our site. If you need to flag this entry as abusive,
send us an email
.