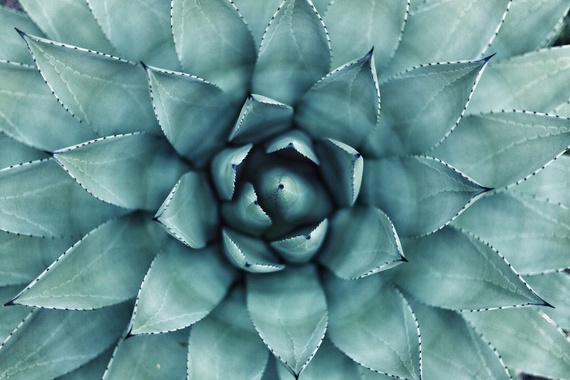 This article has been submitted as part of the Natural Capital Coalition's series of blogs on natural capital by Steven Lang, Partner, and Lucy Godshall, Associate, EY Climate Change and Sustainability Services
One of the most exciting aspects of advising the world's largest companies on their sustainability strategies, is the insights that this provides into how they are responding to some of the most challenging issues that we face in the twenty-first century.
A business's relationship with the natural capital that ultimately enables it to exist, is one such critical issue. Some of the issues our clients are considering here include: How does natural capital impact decision making? Is there a hidden risk to my business? Do my investors care? Will this factor into future regulation?
These types of questions frame the discussions we regularly have around this issue, whether with the C-suite Executive in the Boardroom, or a Biodiversity Analyst in the field. However, these conversations tend to be with the minority of companies, those that have already grasped the significance of the issue.
While overall awareness and understanding of natural capital valuation is still fairly nascent, the dialogue is gaining momentum through the Natural Capital Coalition. With the launch of the Natural Capital Protocol, we expect a new wave of companies to join the conversation, and account for their relationships with natural capital.
The Protocol represents the culmination of a dialogue around natural capital that started almost half a century ago, and its launch celebrates the creation of an enabling space for discussion, collaboration and innovation. However, the resulting scale of its adoption still remains to be seen.
The Protocol aims to provide a standardized framework for business to identify, measure and value their direct and indirect impacts (both positive and negative), as well as their dependencies on natural capital. By so doing, the Protocol aspires to "achieve a shift in corporate behavior to preserve and enhance, rather than deplete the earth's natural capital". This is a two-way street, a give-and-take relationship that relies on cooperation and a shared understanding of the importance of natural capital. This understanding must extend to every corner of the business community if progress in this area is to be achieved. Natural capital is becoming not only a major sustainability movement but also a business imperative, and the Protocol should help to address this.
Over the course of two years, the development of the Protocol has relied on technical expertise, public consultation, pilot testing and business engagement in order to work with business and, ultimately, encourage more widespread adoption of natural capital valuation and measurement.
As part of the business engagement process, we heard from more than eighty businesses - from across fifteen different business sectors and seven geographical regions - about the key factors that would influence their adoption and use of the Natural Capital Protocol. A snapshot of this engagement is distilled in the Natural Capital Coalition's report, Natural Capital Protocol: Feedback Report from Business Engagement Partner Interviews. In seeking to address the priorities and expectations of the business community, the Technical Drafting team considered these findings alongside other business insights, such as the piloting program, case studies and existing good practice.
While the intended applications of the Protocol differ from business to business, many of the companies interviewed as part of the consultation process united around key principles, those that would be fundamental to their endorsement and adoption of the Protocol. Businesses wanted a clear framework that was accessible, flexible and aligned with existing methodologies; one that conveyed credibility, business relevance, and, above all, provided guidance that could drive meaningful results for decision-making.
In particular, the businesses we spoke to aspired to a Protocol that would unlock value when addressing natural capital in their companies, and assist them in making decisions ranging from supply chain management to strategic investments. These are critical business applications that the Protocol could help to address, and that could also generate business benefits.
With the launch of the Protocol, we must ask ourselves: will it meet the needs of the business community, and who else will get on board? Having been fortunate enough to have played a central role in the business engagement process, which has significantly shaped the Protocol's development, we feel confident that there is immense value in both the Protocol and the first sector guides that accompany it (Food and Beverage and Apparel).
The Protocol will not only provide a consistent and structured framework that enables businesses to assess their natural capital impacts and dependencies in a measured manner, but it will also encourage deeper and more widespread discussion about natural capital that is both aligned with business expectations, and which challenges them to do more. As such, the Protocol represents an important step in building the foundation for mainstream adoption of natural capital accounting in business.
Disclaimer: Articles in this series are submitted by people who work in organizations who are part of the Natural Capital Coalition, or people who are involved in the natural capital space more generally, the views expressed here do not necessarily represent the views of The Natural Capital Coalition, other Coalition organizations, or the organization that employs the author.
Steven Lang is a Partner in EY's Sustainability Advisory business and the Global Leader of Natural Capital Accounting Services. He and the team he leads advise clients across sectors on a range of sustainability related issues including supply chain risk, social and natural capital valuation, regulatory compliance, stakeholder trust and integrated reporting. Steven has been leading EY's work with the Natural Capital Coalition since July 2014, working as part of a broad consortium of businesses, companies, NGOs and consultancies to develop a Natural Capital Protocol. Steven is a qualified Chartered Accountant.
Lucy Godshall is a Consultant in EY's Sustainability Services, supporting the team's work with the Natural Capital Coalition across a number of areas, including delivering the Business Engagement Partner process with 100 organizations, providing consultation on the technical Protocol and supporting the Coalition's business engagement strategy. Lucy has an MSc in Environmental Economics from the London School of Economics.
On 13th July 2016, The Natural Capital Coalition will launch a standardized framework for business to identify, measure and value their impacts and dependencies on natural capital. This 'Natural Capital Protocol' has been developed through a unique collaborative process; a World Business Council for Sustainable Development consortium led on the technical development and an IUCN consortium led on business engagement and piloting. The Protocol is supported by practically focused 'Sector Guides' on Apparel and Food & Beverage produced by Trucost on behalf of Coalition.
Keep up to date with our series on natural capital here.
Related
Popular in the Community