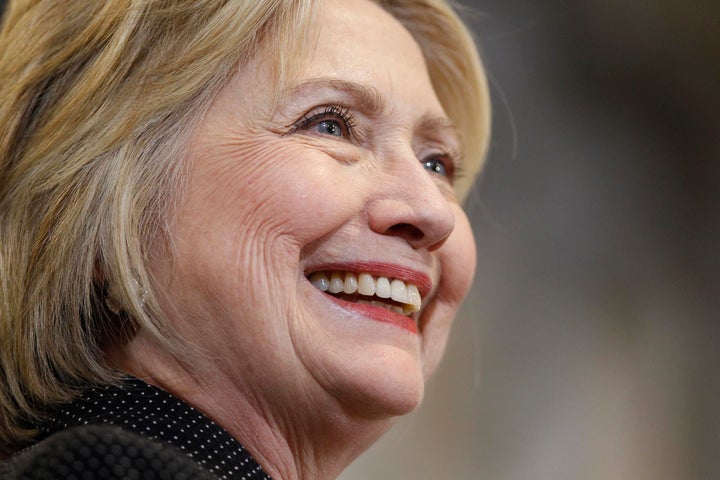 Donald Trump likes to promote himself as a rich, successful businessman -- but it's increasingly clear the many of the country's richest, most successful businessmen and women don't see him that way. On Thursday, the Hillary Clinton campaign put out a list of more than 50 business leaders who are officially endorsing her.
More astonishingly, the list contains a number of executives who have previously endorsed and even worked for GOP candidates. Several expressed concerns that a Trump presidency would imperil the country.
"I've supported every Republican Presidential candidate since 1976, and was honored to work for two of them," said Jim Cicconi, senior executive vice president of AT&T Services, Inc., in a statement released by the Clinton campaign. "But this year I think it's vital to put our country's wellbeing ahead of party. Hillary Clinton is experienced, qualified, and will make a fine President. The alternative, I fear, would set our Nation on a very dark path."
Business leaders are often inclined to lean Republican, since the party typically supports lowering taxes on the wealthy. The policy is "great for senior executives," Gautam Mukunda, a professor at Harvard Business School, told The Huffington Post recently. But Trump's tax cut proposals haven't won over this group of unquestionably wealthy people.
It's not unusual for business leaders to endorse candidates, Mukunda told HuffPost in an email. But this release is remarkable, he added. "The size and prominence of the people on the list strikes me as being most unusual, as is the language used – they're not saying Hillary would be better, they're saying Trump is unqualified for the job, which is a much stronger statement."
"They're not saying Hillary would be better, they're saying Trump is unqualified for the job, which is a much stronger statement."
Many of the successful executives he's spoken to about the election are contemptuous of Trump, Mukunda told HuffPost earlier this week. The candidate has a spotty business record studded with bankruptcies and lawsuits.
"If you talk to senior businesspeople, genuinely successful ones, the level of contempt [for Trump] is amazing. They'll tell you stories, saying, 'This guy's a moron,'" Mukunda said.
President Barack Obama told Bloomberg Businessweek something similar in an interview published Thursday, saying: "There's no successful businessman in America who actually thinks the most successful businessman in the country is Donald Trump. I know those guys, and so do you, and I guarantee you, that's not their view."
The Clinton campaign's release clarifies that these are personal -- not company -- endorsements. Yet it's hard not to identify some of these men and women with the companies they run.
The endorsement list is packed with superstar, billionaire entrepreneurs and executives, including Netflix founder and CEO Reed Hastings, Facebook Chief Operating Officer Sheryl Sandberg, and venture capitalist and LinkedIn co-founder Reid Hoffman. But it's not just tech execs on the list. Former General Motors Chairman Dan Akerson, Corning CEO Wendell P. Weeks and Costco CEO Jim Sinegal are on board the Clinton train.
"This election is too important to sit on the sidelines," Sinegal said in the release.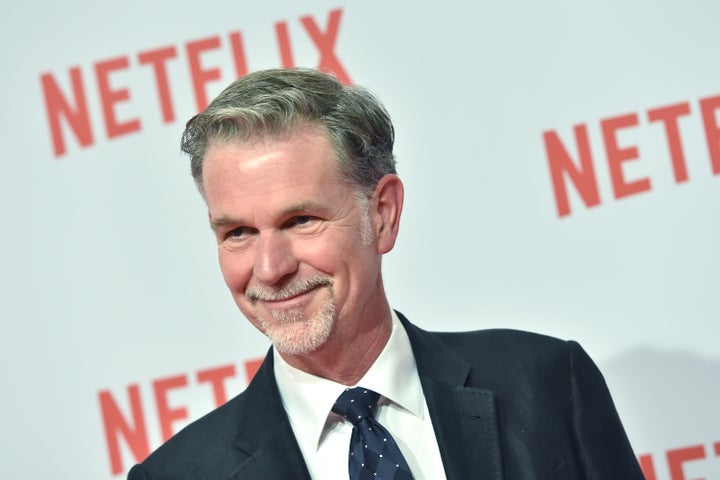 "Trump would destroy much of what is great about America," Hastings said in the statement. "Hillary Clinton is the strong leader we need, and it's important that Trump lose by a landslide to reject what he stands for."
Hastings runs a fast-growing company with an annual revenue of $6.8 billion that's responsible for radically changing how people watch TV and movies. His famously innovative management style has been massively influential, and he can presumably spot a genuinely successful entrepreneur.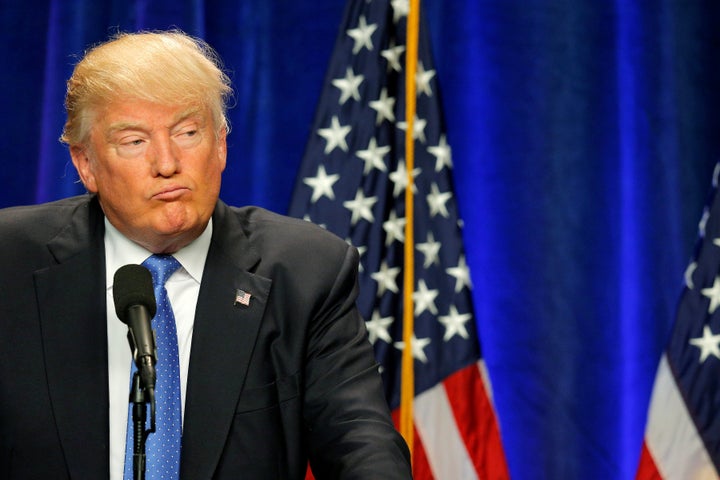 To be sure, Trump has also sold himself as an anti-establishment candidate, and, like Sen. Bernie Sanders (I-Vt.), has tried to paint Clinton as a candidate in the pocket of the business community. This list is a practical who's who of the country's establishment elite.
Yet an anti-Trump movement is gathering steam in the business community. Prior to Thursday's release, Apple and Microsoft had both reportedly scaled back their commitments to next month's GOP convention. Prominent executives and businesspeople have also condemned Trump in recent weeks.
Marc Benioff, the CEO and chairman of the software company Salesforce, told HuffPost earlier this week that he's been advising his peers who are concerned about Trump to back to back Clinton.
It appears they got the message.
Here's the full list put out by the Clinton campaign:
Miki Agrawal, Founder and CEO of Thinx

Dan Akerson, Former Chairman and CEO of General Motors

Richard Anderson, Executive Chairman, Delta Air Lines, Inc.

Stewart Bainum Jr., Chairman of Choice Hotels International

James Bell, Former Interim CEO of Boeing; Former Corporate President and CFO of Boeing

Marc Benioff, Chairman and CEO of Salesforce

Nathan Blecharczyk, Co-Founder and CTO of Airbnb

Jeff Brotman, Co-Founder and Chairman of Costco Wholesale Corporation

Warren E. Buffett, Chairman and CEO of Berkshire Hathaway, Inc.

Robert Burt, Retired Chairman, CEO FMC Corporation; Former Chairman Business Roundtable

Ron Busby, President and CEO of the U.S. Black Chambers

Brook Byers, Partner, Kleiner Perkins Caufield & Byers

Peter Chernin, CEO, The Chernin Group

Brian Chesky, Co-Founder and CEO of Airbnb

Jim Cicconi, Senior Executive Vice President, AT&T Services, Inc.

David Crane, Former CEO of NRG Energy, Inc.

Erroll Davis, Retired Chancellor, University System of Georgia

Barry Diller, Chairman and Senior Executive of IAC and Expedia

John Doerr, Partner at Kleiner, Perkins, Caufield, and Byers

Margot Dorfman, President and CEO of U.S. Women's Chamber of Commerce

Candy Ergen, Co-Founder, DISH Network

Joe Gebbia, Co-Founder and CPO of Airbnb

Reed Hastings, Founder and CEO of Netflix

Reid Hoffman, Partner at Greylock

Drew Houston, Founder and CEO of Dropbox

George Hume, President and CEO of Basic American Foods

Irwin Jacobs, Founding Chairman and CEO Emeritus of Qualcomm

Paul Jacobs, Executive Chairman, Qualcomm

Leila Janah, Founder and CEO of Sama and Laxmi

Earvin "Magic" Johnson, Chairman and CEO, Magic Johnson Enterprises

Robert Johnson, Chairman, The RLJ Companies and Founder of Black Entertainment Television

Andrea Jung, CEO of Grameen America, and Former CEO of Avon

Lynn Jurich, CEO and Co-Founder of Sunrun

David Karp, Founder and CEO of Tumblr

Ellen Kullman, Former Chair and CEO of DuPont

Debra Lee, Chairman and CEO of Black Entertainment Television

Ted Leonsis, Founder and CEO of Monumental Sports & Entertainment

Aaron Levie, Co-Founder and CEO of Box

Peter Lowy, CEO of Westfield

Monica Lozano, Former Chairman and CEO, U.S. Hispanic Media

Rob Marcus, Former Chairman and CEO Time Warner Cable Inc.

William L. McComb, CEO (retired) of Liz Claiborne & Fifth and Pacific Companies, Inc.

Rebecca Minkoff, Founder of Rebecca Minkoff

Hamid R. Moghadam, Chairman and CEO of Prologis

James J. Murren, Chairman and CEO, MGM Resorts International and Chairman, MGM Growth Properties

Charles Phillips, CEO of Infor

Mark Pincus, Co-Founder of Zynga

Laura M. Ricketts, Co-Owner, Chicago Cubs

Gary Rodkin, CEO (retired) of ConAgra Foods

Sheryl Sandberg, Chief Operating Officer of Facebook

Eric Schmidt, Executive Chairman of Alphabet

Jim Sinegal, Co-Founder, Director and former CEO of Costco

Jeremy Stoppelman, CEO and Co-Founder, Yelp

Walter Ulloa, Chairman and CEO, Entravision Communications

Corporation

Wendell P. Weeks, Chairman of the Board, CEO and President, Corning Incorporated

Anne Wojcicki, CEO and Co-Founder, 23andme
Popular in the Community