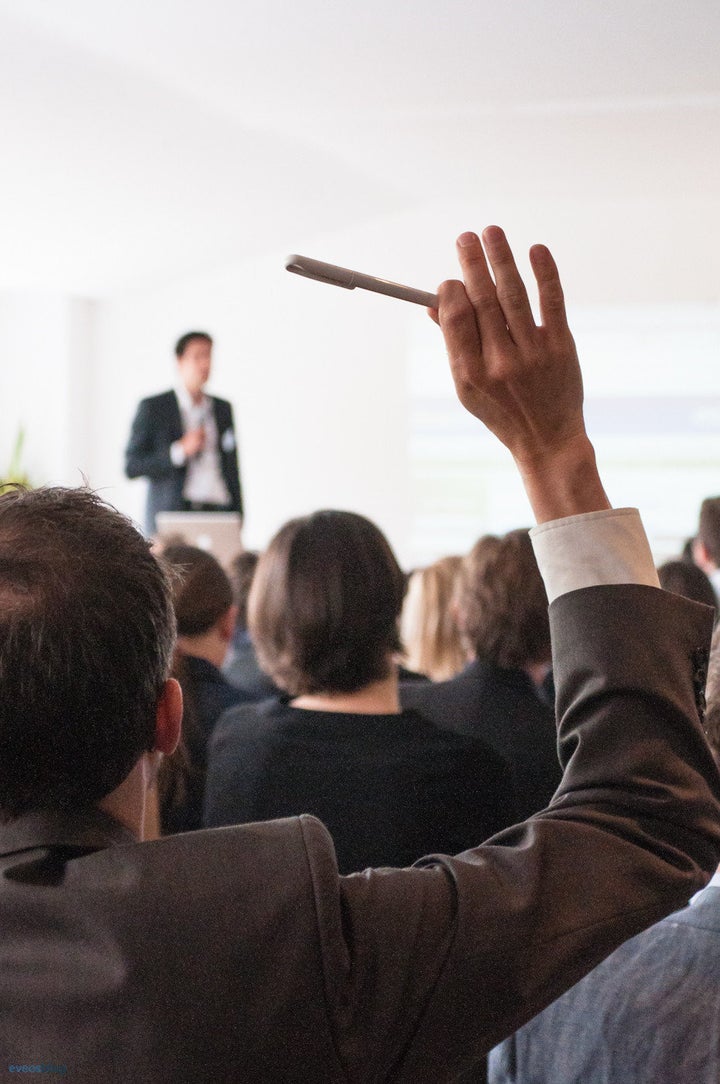 Two and a half years ago, I co-founded Stroome, a collaborative online video editing and publishing platform and 2010 Knight News Challenge winner. Like most first-time entrepreneurs, I was under the impression that the decisions made after we went live were the most important. It turns out, the success of most startups begins with a decision that's made months -- sometimes years -- before the business ever even sees the light of day. I'm talking about picking a partner.
Recently, I was asked by Jason Nazar, founder of Docstoc and a big supporter of the LA entrepreneurial community, if I would offer a few tips for picking a business partner. A short, three-minute video response can be found at the bottom of this post, but I thought I'd share some key takeaways with you here:
Chances are you have a thorough understanding of the marketplace you're about to enter. You wouldn't be staking your reputation, your time and financial resources on your new startup if you didn't. The sobering fact, however, is that most startups fail.
According to Shikhar Ghosh, a senior lecturer at Harvard Business School, the rate of failure startup can be as high as 95%. So, knowing that going in, doesn't it make sense to stack the deck in your favor? A really good way to do that is to partner with someone who has an encyclopedic knowledge of the industry. That's right -- find a partner driven by details.
But what about passion, audacity, tenacity -- all those endemic entrepreneurial qualities we hear so much about?
Vision, resilience, and the willingness to take risks are a given. Don't even think about going into business with someone who doesn't have all three of those qualities in spades. But without a deep industry knowledge, you are dead in the water.
For many founders, however, bringing in someone who knows more than they do is problematic. It's perceived as a threat. The reality is that it's probably best if your partner actually does know more about certain things than you. You simply can't know everything. But knowing as much as possible is only going to happen if you check your ego at the door and partner with someone who compliments -- and preferably extends -- your knowledge base.
Which brings us to the second key consideration when picking a partner ...
And the biggest blinder of them all is focusing on a particular skill set (typically the one we are good at) and losing sight of the larger picture.
As Agrawal notes, too many people in Silicon Valley are enamored of technology for the sake of technology. Yes, technology is critical. But success in a startup comes from not just knowing how to build something, but who to built it for, and when to build it.
So if your core competency is on the technical side, then agree that you will take the lead on building the product. If your partner is better at presenting, let her handle the demos. Said another way, pick a partner who offsets your weaknesses with their strengths. But make sure your complimentary skills don't pull you, and your company, into two different directions.
Identifying and playing to the team's strengths may sound like a catch-all solution to every problem you and your partner will encounter. The reality, however, is that this ying-and-yang approach to running a startup is paved with potential problems.
Especially when the "ying" and the "yang" don't agree. Point three...
Yes, it's a cliche. But at the end of the day it really is true: A partnership is a lot like a marriage. At the beginning, everyone is on the same page, decisions are easy, and the biggest argument is over where to get takeout to fuel the next late-night session.
But don't kid yourself. It doesn't matter how eye-to-eye you and your partner see things at the outset -- disagreements will happen. And when they do, the only way to resolve them is to respect your partner's point of view -- even if it's completely antithetical to the way you'd solve the problem.
Norm Wasserman is the author of a recently released book on the topic titled, The Founder's Dilemmas. According to Wasserman, nearly two-thirds of startup failure can be attributed to problems within the management team. "If entrepreneurship is a battle," Wasserman notes, "most casualties stem from friendly fire or self-inflicted wounds."
So how do you avoid this potential partner pitfall? How do you ward off "founder's conflict" before it completely consumes your partnership, and your company? One word: Respect.
Think about why you brought your partner in in the first place. She was good at something. She had a particular area of expertise. And you respected the knowledge she brought to the table. So, when you have to make a tough decision, why wouldn't listen to what she has to say? Obviously, you won't always agree -- but you need to listen.
But what happens when you and your partner reach an impasse? What then? Try this:
Let whomever is the expert in the area in question cast the tie-breaking vote. And then respect their decision. The time will come when you'll be asked to "make the call." And when it does, you'll want to know that your decision will be respected as well.
Vision isn't just the spark that ignites most startups; it's what fuels the "fire in the belly" when things get tough. The problem is that sometimes the details can get lost in the big picture. Startups are all about the details. And you can't lose sight of that.
This is why it's so imperative that you find someone who is just as motivated by the work as they are inspired by the vision. Getting your hands dirty is 99% of what you're really doing on a day-to-day basis. As a result, you need someone who's going to go out there and get into the trenches with you.
The best way to ensure the heavy lifting gets done: Pick a partner with a strong work ethic.
The fifth and final tip for picking a partner is probably the one most fraught with the most problems.
Why is partner compatibility so important? Because when the business hits a pothole (and you will hit so many potholes, you will eventually lose count), you cannot simply fall back on the business. You have to fall back on your friendship. There are going to be days you hate your startup; you have to like your partner.
Dharmesh Shah, co-founder of HubSpot and the driving force behind the popular blog, OnStartups.com, recently wrote an article on the topic, aptly titled, "Important Questions Startup Co-Founders Should Ask Each Other." In it, he poses 10 key questions that should be asked, and resolved, before you decide to form a partnership. Shah's key takeaway: A friendship and a partnership aren't necessarily the same thing.
The difference between a friendship and a partnership is that we are constantly re-negotiating our friendships. Some friendships grow stronger as a result; others slowly dissolve over time. In a startup, time is your most precious commodity. You don't have time to renegotiate your partnership. You need to get it all out on the table up-front.
The first decision entrepreneurs make when starting their startup is not what business they are going to go into; it's with whom they are going to go into business.
So when you set out to pick a business partner, pick someone you: 1) care about on a personal level; 2) respect on a professional level; and 3) know is going to get down in the trenches and do the dirty work with you on a day-to-day basis.
This article is the eighth of 10 video segments in which digital entrepreneur Tom Grasty talks about his experience building an Internet startup, and is part of a larger initiative sponsored by docstoc.videos, which features advice from small business owners who offer their views on how to launch a new business or grow your existing one altogether.
Related
Popular in the Community