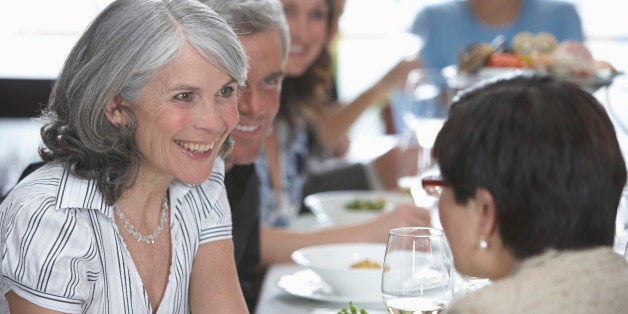 When things slow down, for a small business owner or entrepreneur, that's the time to stay focused, get creative, and build connections.
"When we feel stuck, going nowhere - even starting to slip backward - we may actually be backing up to get a running start." --Dan Millman
February is often a time we feel stuck. It's been cold; maybe we've gotten sick or had to help a sick family member - or pick up the slack for someone else. We might be tired of the darkness and cold, and ready for spring. Perhaps the weather has even prevented us from connecting with others and getting out frequently. Things are slowed down. Sometimes it can be like our business is dormant.
I remember when we had our remodeling business, winter was the time of year when business was very slow. We used this time to develop marketing ideas, brainstorm on improving services, connect with existing customers, and reach out for new customers, all to plant seeds. We came up with a focus and goals for each month for the year ahead.
One of the best things we can do for ourselves personally is actually a great business practice: build and maintain existing connections.
Reach out to people you already connect with; seek out influencers in your area of expertise or speak out as an influencer in your specialized knowledge, connect with more local business people. Connect with your customer base through your blog and social media. Send customers thank you notes. Branch out into an area of social media you haven't tried yet- Pinterest, Instagram, Vine yet? Try a new approach to energize you and get you excited about your business. Retool your business site or blog.
Enjoy the slow time by having fun with family, not worrying. A mindfulness practice might sound counter-intuitive when aggressively trying to stimulate business; however, a mindfulness practice is beneficial for being more flexible when working through the anxiety and challenges that having your own business brings. The ability to stay focused, open and engaged in the moment definitely improves being able to tune in to opportunities and tune out distractions.
It might be slow right now-there are always peaks and valleys. But when things are slow, that's an opportunity to rethink and recharge to prepare for busier times. If you've backed up or slid back in your motivation, or you've just gotten in a rut, think of it as preparation for a running start when things get busy.
Organize paperwork, materials and tools, or inventory. Brainstorm, get creative and collaborate with a colleague, friend or sibling, someone who you are able to bounce ideas and pool resources.
"If you wish to move mountains tomorrow, you must start moving stones today." -- African proverb
Calling all HuffPost superfans!
Sign up for membership to become a founding member and help shape HuffPost's next chapter