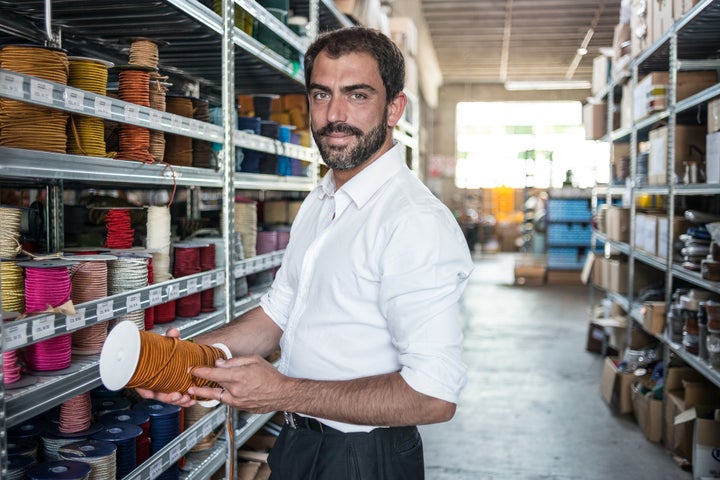 International trade can be a major driver of small business growth, yet smaller companies have a distinct disadvantage when it comes to tapping global markets. Private sector solutions can go a long way to help.
Bookbarn International was a struggling second-hand bookshop just outside Bristol in the United Kingdom until one strategic move transformed the business. In 2008, the small company launched its online operation and now sees turnover of £1.2 million, 85% of which comes from online sales.
"Taking the business online seemed slightly daunting at first," Bookbarn director William Pryor remarked, "but the speed and volume of sales we started seeing straightaway made it all worth it […] We now have buyers in territories as far away as India, China and Japan."
Bookbarn is typical of many micro, small and medium-sized enterprises (MSMEs) who—when faced with difficult economic conditions in their home markets—have used online technologies to reach consumers in overseas markets and secure future growth. Over the past year, the International Chamber of Commerce (ICC) has collected scores of case studies from small businesses in our network showing how trading globally has enabled them to grow their companies and create local jobs.
MSMEs remain the backbone of the world economy. Globally, 95% of companies are MSMEs, representing around 60% of private sector jobs. Moreover, studies in Europe suggest that MSMEs play a pivotal role in social cohesion, providing two out of every three private sector jobs. If MSMEs succeed in today's globalised economy, we all succeed.
While trade is often portrayed as a particular menace to small business, connecting with new markets and suppliers abroad actually has enormous potential for such companies. The problem is that taking a business international is often easier said than done. Lacking the resources and networks of bigger players, MSMEs are at a real disadvantage when it comes to importing, exporting or taking advantage of global value chains.
This is especially true when it comes to facing the complex administrative and regulatory procedures involved in moving and selling goods across borders. One study by the World Economic Forum found that making customs processes simpler and more transparent could increase cross-border MSME sales by 60-80% in some economies.
MSMEs are also at a disadvantage when it comes to financing their international operations. Over half of trade finance requests by MSMEs are rejected, according to recent ICC research, compared to just 7% for multinational companies. Many other small businesses are simply unaware of the potential opportunities that international trade can offer them.
Policy reforms and government initiatives are critical to addressing many of these problems, yet we believe that business can also play a role by leveraging its expertise and resources to help MSMEs go global. This is why, alongside the WTO, we are today launching our "Small Business Champions" initiative—a collaborative platform for companies and private sector organisations around the world to propose innovative, practical ideas designed to encourage and help MSMEs to do business across borders.
Our aim is to raise awareness of the barriers small businesses face, highlight experiences and success stories of those already trading, facilitate access to critical trade information, and raise skills among MSMEs to help them diversity their export markets.
Anchored in local communities, MSMEs offer an unparalleled vantage point from which to view the positive potential of engaging in world trade. With the international trade policy agenda in low gear, it is time for global business to step up with its vast reserves of creativity and knowledge and do its bit to help small businesses grow. This is our opportunity to make trade more inclusive—let's seize it without delay.
Calling all HuffPost superfans!
Sign up for membership to become a founding member and help shape HuffPost's next chapter