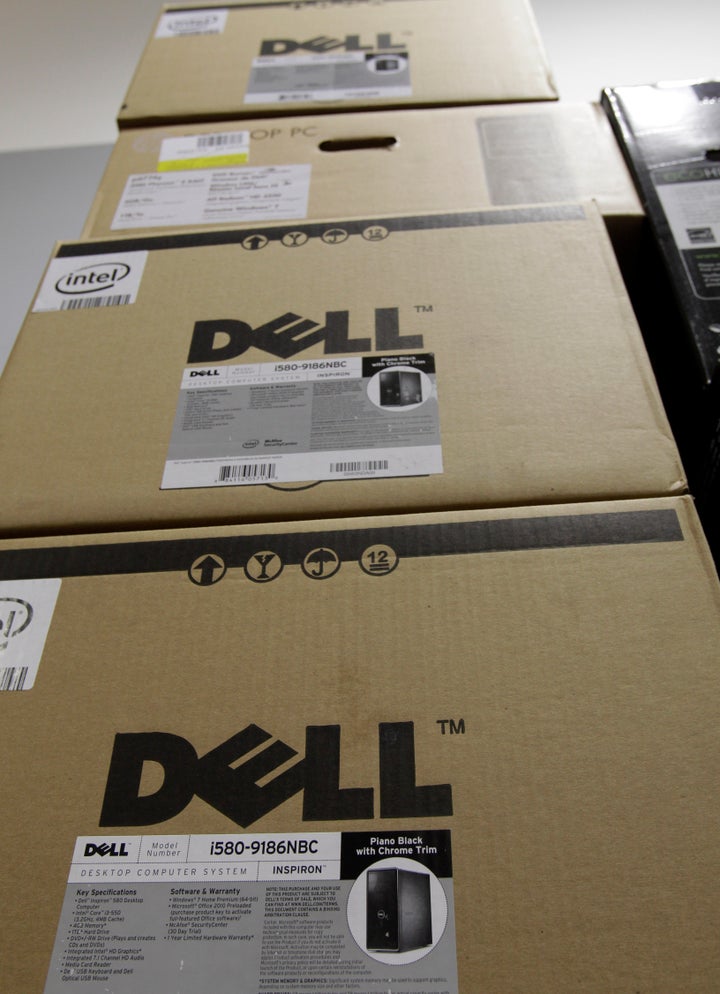 Businesses are spending on technology and supplies again, according to a new survey, a sign that they are gearing up for growth as part of the recovery, analysts say.
Sales to American businesses through U.S. distributors, commercial technology firms and even companies that sell office supplies increased by 12 percent to $59 billion last year, pulling business spending back up to pre-recession levels, according to a report by NPD Group, a global consumer and retail market research firm.
"Business spending was pretty poor during the recession, it's taken two years to get back," said Stephen Baker, retail analyst at NPD adding that this kind of investment virtually ground to a halt.
According to the report, small and medium-sized businesses also spent 33 percent more on computers, with sales rising to $6 billion. Software sales were up 12 percent, to $4.2 billion.
Last month, Dell, the world's third-largest supplier of personal computers, reported quarterly profits were up as businesses replaced old equipment, Businessweek reported.
"Business investments in infrastructure are an encouraging sign for the overall economy," said Stephen Baker at NPD in a statement. "Spending on IT products, especially, has traditionally been a way for businesses to invest in future company growth," he said.
Last year, Commerce Department figures showed business investment spending rose by 17 percent, the largest increase since 2006, Reuters reported. Analysts told Reuters the massive increase in spending amounted to companies making up for lost time after emerging from the recession.
As the economy began recovering in 2009, weak business spending was flagged as one of the factors slowing the recovery.

REAL LIFE. REAL NEWS. REAL VOICES.
Help us tell more of the stories that matter from voices that too often remain unheard.