With Jorge Fontanez, Professor of Marketing, Bard MBA in Sustainable Management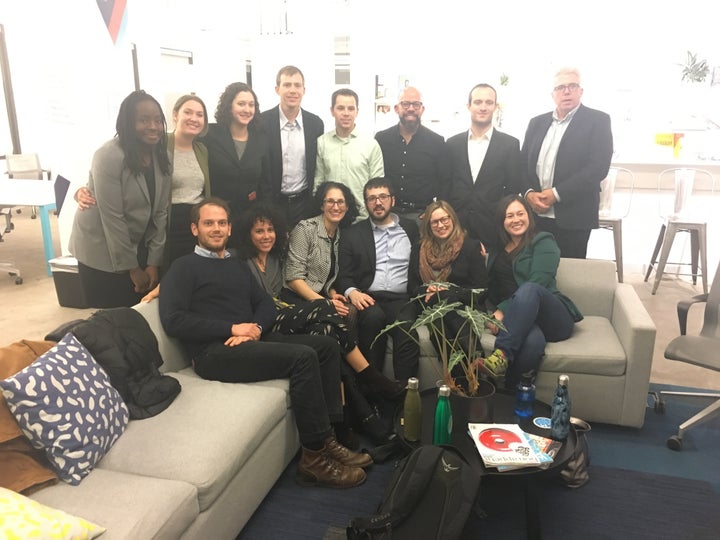 These are turbulent, uncertain times. As climate change drives catastrophic weather events, political discourse creates a "new normal." Rules are broken. Which means some rules no longer apply. This creates challenges but also opportunities for marketers, and the business leaders who rely on communication experts to protect brand reputation. Living at the intersection of technology, sustainability and marketing, we must enlist our customers, and more broadly all stakeholders to ensure that business becomes a force for social and environmental benefit.
Let's start with a brief history. Marketing as a modern discipline only emerged in the industrial era of the 1950s. The factories that built planes and ships in the 40s became innovation hubs for consumer goods and shelf-stable products. Manufacturing and the automation of processes became the lifeblood of our economy and the creator of jobs.
Marketing and advertising facilitated over-consumption and waste. Now, personal consumption of durable goods, non-durable goods and services delivers 70% of our GDP. Service's share of that number grew over the last 30 years to 60% as the drivers of our economy shifted from making and selling things to financial services and technology. But we're still addicted to consumption. Behavior and lifestyle changes, population growth and family size—linked to periods of urban decay—help explain the consumption trends that overload landfills and launch oceans of trash. Increases in demand from a rising population only worsens the unsustainability.
Jorge Fontanez teaches MBAs at the Bard MBA in Sustainability to confront this challenge to the marketing discipline. He helps students reclaim the narrative, defend the discipline and use the principles of marketing to enable companies to make the world a better place through meaningful messaging and stakeholder engagement. Edelman's Trust Barometer shows that 75% of the public believes that business can and should "take specific actions that both increase profits and improve the economic and social conditions in the community where it operates." Public trust in companies outweighs trust in government. To prosper, brands must own that responsibility and the opportunity that it confers.
This means a change in mindset. Achieving that will mean changing hearts as well. The good news is that the public expects business to lead, so we have permission. C-Suite executives like Grant Reid, CEO of Mars get this. Just before Climate Week kicked off in NY, he pledged a billion dollars to fight climate change, which he called "catastrophic for the planet.
How do we navigate a world of new rules? Therein lies the second point of action: own the narrative, but understand that it really lies with the customer.
Brand influence and equity now sit with customers, not companies. "The social media era stole control from the brands," Jorge says. "The feedback loop became constant and unnerving, no longer one-way and more real-time. Platforms like IndieGogo and Kickstarter democratized development, research, adoption and market demand for new products. Innovation forces companies to abandon their silos and embrace customers in the development process. Have you ever read the Yelp reviews for a Chase bank branch? Let's just say brands have lost control of the narrative and 1.5 stars out of 5 can be damaging to any brand." Jorge ought to know: he worked with Chase.
Brands can regain influence, however, Jorge says.
Sustainable marketers co-create solutions with customers and stakeholders. They help CEOs, CMOs and middle management with responsibility for marketing realize that they need to be on the front lines of building a world that works for everyone. They help leaders who are on the fence learn to champion the business case for sustainability. As companies rethink marketing strategy, a growing number see it as the way to develop relationships, build trust and create value. The transactional marketplace where marketing was born has no place in a sustainable economy.
Before Jorge joined the Bard program, after a career with such traditional brands as Alcoa and Colgate Palmolive, he turned a critical eye to what he had learned, how theory informs practice and how the marketing discipline could serve environmental and social justice. MARCA Studio, his consultancy, embraces the unknown by painting a vision of the year 2040—when the U.S. population is projected to become a diverse majority facing growing inequities. He asks clients to imagine, instead, a shared commitment to revitalize cities, co-create robust local economies and desegregate society in everyday living.
Brands that lead by cutting carbon emissions and narrowing the gaps in equity for women, African-Americans and the fast-growing Latinx population are already thriving. But many consumers, small business owners and entrepreneurs with ideas and innovation in these communities lack the resources and investment to realize new market opportunities.
Jorge's theory of change mandates that marketers consider meaningful, value-added, and minimally extractive stakeholder relationships. His classroom is a laboratory in which next generation leaders experiment, applying theory in real-time, and with urgency.
Bard MBA students work locally and nationally with community development financial institutions (CDFIs) like Pacific Community Ventures. They assist innovative retailers like Eileen Fisher to realize a circular economy for the apparel industry. They help public park initiatives like the Gowanus Canal Conservancy to develop a healthy and accessible waterway for Brooklyn neighbors to enjoy for generations to come. Student marketers become problem-solvers who listen, engage in deep research with stakeholders, and prototype co-created local solutions. Experiential learning is critical to success in this new era of sustainable marketing. It requires a willingness to take risks and bend, break and rewrite the rules of engagement.
Our society, our planet and all of its stakeholders depend on it.
Related
Popular in the Community