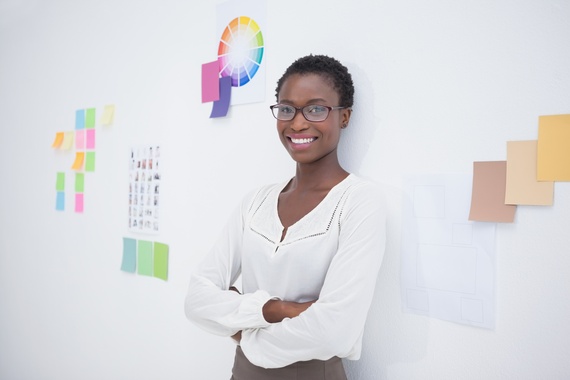 Starting a business is expensive business, even with low cost startups, when you really take the time to think about the tools you will need to be productive and to grow your brand, the actual cost of starting a business can be enough to scare you away. Although, having a nice chunk of change can certainly make the process a lot easier, resourcefulness can take you a long way.
There are an abundance of tools that can help you get your business off and running, most of which are affordable, a lot of which are free. Part of being a great entrepreneur is having the ability to think on your toes, to navigate through challenging situations and of course, having the passion and drive to make things happen. That starts from the moment you decide to launch your business!
One of my husband's favorite sayings is, "What's the worst thing that can happen, they will turn you down?"
I used to hate hearing the word No, in part because I had a fear of using the word.
If you hate using or hearing the word No, you will fail. As a new entrepreneur, you will need to be able to reach out to your connections and ask for help. Pride and ego aside, your connections will be your most affordable resources.
Build strong partnerships by creating a referral network. When I started my business I partnered with an incredible web developer who gave me a lot of tips and support in exchange for client referrals. He now sends a lot of his clients in need of web content, business support services my way, and it all started with a short email.
Make use of your network, build strong business relationships, offer something in return and do not be afraid to reach out and to ask for help.
I have a strong appreciation for apps, I have said many times, that I have a bit of a problem, you'd think by now I would have one of my own in the works.
Back to my point...I can't get enough of them. I have found many apps helpful for getting my business off the ground, and have helped many clients find ways to simplify business and personal tasks . They are affordable, easy to use, and widely available.
Stay connected at all times. You need to make sure that you are plugged in at all times in the early stages no matter where you are, and saving the couple of bucks it costs to maintain an on the go internet service can help you spend that money in other areas.
Understand the importance of smart financial management is a must as an entrepreneur, especially in the early stages, being disorganized can break you. Mint takes the guess work out of smart financial management on the go. Keep track of expenses, create budgets and pay your bills.
Consider a virtual workspace.
Wrike offers you everything you need to manage your projects, and teams online, giving you the flexibility of making every space you occupy your workspace. Remain productive by organizing each project, setting deadlines, managing team meetings, and team members, and more.
Building a strong online presence simplifies growing a strong following today, and it can save you a lot of money in the long run by providing affordable and free marketing.
Thankfully there are great tools that entrepreneurs can you use to build a powerful presence online on a budget.
A one stop shop for the new business owner, both of these platforms allow you to buy a domain, purchase hosting, build a website (using versatile tools like weebly or wordpress) and providing you with a business email address within minutes.
Simplify web design by purchasing one of many themes.
One of the world's first 100% free hosting service, Hosst is a new entrepreneur's best friend. Dispose of the ongoing expenses of hosting that usually includes storage, and domain hosting. Hosst offers businesses the ability to keep more money in their pockets as they grow, while providing them with an ad and pop up free environment.
Currently maintaining connections to 7 major carriers, including Comcast, Integra, and Verizon, Fibernet is a one stop shop for business internet solutions. Offering hosting, managed IT solutions, design services and more in their state-of-the-art data center facility in Utah.
They offer a free package for the new entrepreneur, creating flexibility with packages for businesses in different phases of their growth.
These are just a few of the tools and resources available to the new entrepreneur on a budget. What tools have you found useful as a new entrepreneur?
Calling all HuffPost superfans!
Sign up for membership to become a founding member and help shape HuffPost's next chapter