McLeod Mortuary in Escondido, Calif., not far from the U.S.-Mexico border, recently became more Latino-friendly by changing its name to Funeraria Del Angel after more than 80 years in the funeral and cremation business.
Beaner Coffee, with 77 stores in Michigan and eight other states, changed its name to Biggby Coffee to avoid offending people of Mexican descent.
And officials renamed Sí TV, an English-language cable channel for Latinos, earlier this year in an attempt to lure bi-cultural Latino viewers.
Throughout the nation, businesses are taking notice of the inevitable: a growing Latino market that is complex, multi-cultural and that -- despite varying levels of education and buying power -- is impressive because of its sheer size and growth potential.
"A market of 50 million people is hard to ignore," said Patricio Navia, a political science professor at New York University. "It makes a lot of sense for businesses to design strategies to gain entry to this market. At the same time, the increase in Latinos has a cost. The Latino population tends to have lower education levels than whites, and their average income tends to be lower."
In Southern California, McLeod Mortuary could not ignore the city's current demographics.
"We wanted to cater more to the Latino community because this is a funeral home more of the Latino population frequents," said Jessica McDunn, spokeswoman for Service Cooperation International, which owns and operates the funeral home. "It made sense."
Escondido is largely Hispanic. According to the San Diego Association of Governments, Latinos account for 46 percent of the city's population, or the second-largest ethnic group. Non-Hispanic whites represent 44 percent of the population.
When customers call the funeral home, they are greeted with the message, "Funeraria Del Angel, how can we help you?" -- but the business also has Spanish-speaking associates.
"Our firm is working very hard to make sure we can communicate with our community members in their preferred language and we are staffing ourselves effectively," McDunn said.
The funeral parlor's new name came with a remodeling, including a hospitality room for families that wanted 24-hour wakes with catering. There is also kitchen access -- a common request from Latino families, McDunn said.
Maria Bowman, a Latino realtor and chairwoman of the nonprofit Mercado Business Association, said she believes McLeod's gains within the Latino community will outweigh its losses in other business. No other funeral home in Escondido has targeted Latinos, despite the fact that they have jumped to 46 percent -- from 20 percent -- of the city's population in the last two decades, according to the the North County Times.
"We're proud to have them and they [Latinos] are doing a great job for us," said Harvey Mitchell, president and CEO of the Escondido Chamber of Commerce. "The chamber is just trying to help the small business guy make a living."
Other businesses, such as the Beaner Coffee chain, switched its name to Biggby Coffee in 2007 to avoid offending Hispanics. The company was concerned that "beaner," which it said was meant to "celebrate coffee beans," would be confused with a derogatory term applied to people of Mexican descent.
"As we've continued to expand into new markets, we've heard more and more comments about our name, to the point that we had to take a hard look at changing it," said Bob Fish, Beaner's CEO and co-founder. "We ultimately felt we would be condoning the use of a disparaging term if we chose to do nothing."
On the other hand, some businesses, such as Puerto Rico's largest bank, are aiming for another demographic altogether. The bank is focusing its marketing efforts on non-Hispanics by switching its name from Banco Popular to Popular Community Bank in some areas.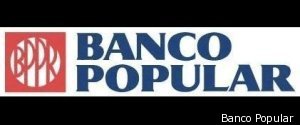 "People would know who we were but didn't want to come in because they thought we were only for Hispanics," said Manuel Chinea, senior vice president of U.S. retail banking operations for Banco Popular. "It was a risky change, which is why we wanted to test it in Chicago first."
Latinos account for 28.9 percent of Chicago's population, according to the latest U.S. Census Bureau figures.
According to Chinea, the move is not a retreat from the Latino community.
In the past year, the renamed Popular Community Bank branches saw a 25 percent increase in accounts opened by non-Hispanics, according Chinea. Business also grew for banks that did not go through the name change, with a 10 percent hike in the number of Banco Popular accounts.
"The plan was never to alienate Banco Popular's customer base," Chinea said. "Actually, it was a complete non-event for our Hispanic customers. The first day we changed the name, I walked into one of the banks of the North Ave neighborhood and asked a customer what he thought of the name change, who then turned to me and said he didn't realize it had changed."
Chinea said the the bank expects to implement the name change in New York next summer.
"Latino businesses that want to grow beyond the Latino market must adopt and expand," Novia said. "It's a smart growth strategy."
This report has been edited from its original version.
Popular in the Community