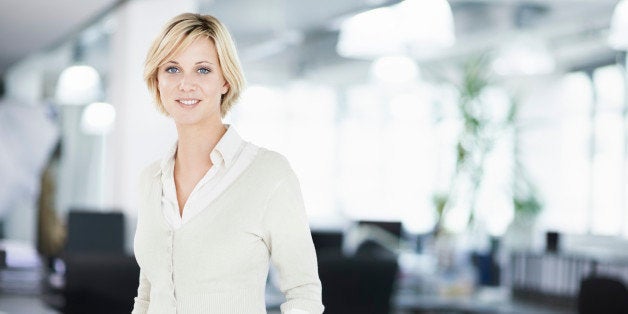 This week marks both International Human Rights Day and the end of 16 Days of Activism Against Gender Violence. If we are to have real gender equality and a more just society, we must ensure that women participate in the economy on a full and equal basis. Throughout the world, however, women face obstacles to employment and barriers to opportunities for advancement because of gender-based violence in their homes, communities and workplaces.
Every day I talk with working women trying to make ends meet and build a strong future for their families. It's hard work as it is, piecing together an income and meeting responsibilities at home. But when you add intimate-partner violence or sexual harassment on the job, the day-to-day challenges become almost impossible hardships, impacting job tenure, creating intense emotional stress and, of course, taking a toll on women's health.
Worldwide, between 40 percent and 50 percent of women report experiencing unwanted physical contact, sexual advances, or other forms of harassment and abuse at work. This abuse often goes unreported because many women fear that speaking out will jeopardize their livelihood. Intimate-partner violence also has profoundly negative effects on the workplace. It impacts individuals' ability to perform job duties, and some survivors report being asked to leave their jobs for reasons connected to the abuse.
Gender-based violence cuts across worksites, sectors, countries and continents. For example, in Kenya, a staggering 90 percent of workers in export-processing zones report they have experienced or observed sexual abuse within their workplace, and many noted the connection between professional advancement and sexual relations with a supervisor. The vast majority of the women who were subjected to abuse-95%-were afraid to report the problem and risk losing their jobs. In Tunisia, a recent study of domestic workers found that just over 18 percent had been forced into sexual intercourse, and an additional 14 percent were victims of sexual abuse.
Here in the United States, a survey of women in Iowa meatpacking plants found that 41 percent experienced unwanted touching in the workplace. More than 25 percent of the women interviewed reported they had been threatened with firing or harder work if they did not respond to aggressors' advances.
Gender-based violence exacerbates inequalities and power dynamics in the workplace and in society. In industries in which the majority of the workforce is female, women are critical to business success, but violence and sexual harassment often prevent them from occupying positions of power and receiving recognition for their contributions. Statistically, men hold more supervisory and higher-prestige jobs, while women are concentrated in jobs with lower pay, lower prestige and less decision-making power.
Women are often concentrated in positions that carry a higher risk of violence, including domestic workers, teachers, shop and bank clerks, social workers, and health care professionals. Further, as the International Labor Organization recently wrote, "women are overrepresented among workers holding atypical and precarious jobs, [and] thus often lack both individual and collective bargaining power."
Gender-based violence is a global pandemic-one that must be met with a global response. Currently, there is a proposal before the Governing Body of the ILO to develop an international standard to combat gender-based violence in the workplace. Building an international standard at the ILO is an important opportunity for governments, workers and employers to come together to seek solutions, guidance and best practices to develop effective laws and policies.
The ILO is made up of three groups: governments, workers and employers, who must reach a consensus decision on which issues will become standards. Currently, the standard on gender-based violence has support from workers and many governments, including the United States. However, despite many global companies adopting policies that promote gender equality and female advancement, the business group has consistently opposed the measure when it comes up for a vote. We know that ending violence in the workplace is not only the right thing for female workers but makes good business sense.
We need more than just lip service to women's rights. We need tangible, concrete measures designed to address gender-based violence in the workplace. Many businesses have already embraced addressing this issue in their own policies, so there are real opportunities for government, workers and companies to come together to advance the dialogue on women's rights and workplace fairness. Ensuring that women have access to jobs with decent pay and safe working conditions is critical to building a more just and equal society.
Popular in the Community