The beaches that line the Gold Coast region in Australia are picturesque, with the blue mosaic colors of the ocean slowly rolling together and crashing onto white sand, while the sky transforms into colors of pink, purple and orange like our beloved lava lamp from junior high. Unseen from the shore, hidden in the depths of the ocean, are busted balloons mimicking the figures of jellyfish, which sea turtles often fall ill to. Carly Wilson is committed to fighting this fight and we at The Pollination Project excitedly provide seed grants to her and others who help make our world a more compassionate and safe space for all.
Please help us welcoming our seven recent grantees to the Pollination Project family!
Mariia Kalashnik, The Strawberry Project, Nagylóc, Hungary. Youth come together to learn about our environment and Mother Earth while planting and harvesting strawberries.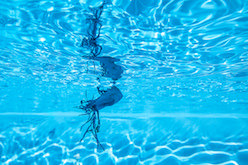 Carly Wilson, Rubber Jellyfish - The Movie, Gold Coast, Australia. A documentary enlightens and empowers viewers on the dangers of helium balloons and their impact on ocean life.
Jecinter Atieno Bonyo, Tusome Project, Kisumu, Kenya. Teachers provide after-school assistance to students performing at lower level while offering families resources in the community.
Elliot Kale Edmiston and Lauren Mitchell, The Trans Buddy Program, Nashville, Tennessee, USA. Transgender people seeking health services are paired with trained advocates to provide referrals, support and trainings.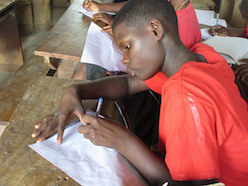 Cianne Tima Jones, Teen Voices Uganda!, Busembatia, Uganda. Teenage girls participate in workshops focused on writing and using social media for advocacy on their rights.
Aviram Rozin and Yorit Rozin, Sadhana Forest Animal Sanctuary, Auroville, India. People and animals interact in a safe space while learning about reforestation efforts and the cruelty that animals undergo.
Are you inspired by these changemakers? Do you have an idea rooted in bringing peace and justice to all things? We accept grant applications every day of the year. We love learning about projects all across the globe and cannot wait to hear about yours!
Related
Popular in the Community