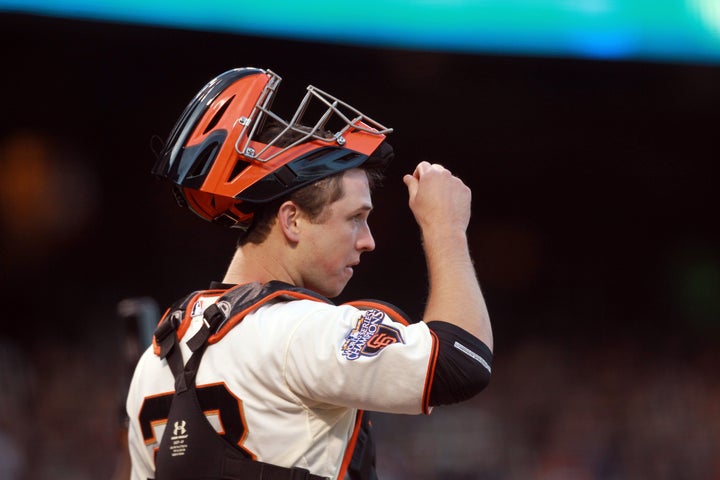 Early Sunday morning, San Francisco Giants legendary catcher, Buster Posey, officially became a dad.
Posey's wife and high school sweetheart, Kristen, delivered Lee Dempsey Posey (5 pounds, 12 ounces) at 1:52am, and Addison Lynn Posey (6 pounds, 3 ounces) two minutes later at 1:54am.
On Monday, Posey took to Facebook to celebrate, posting about the birth of his twins. "I'm officially a dad!! Kristen and I are pleased to announce the arrival of the Posey twins...Lee Dempsey and Addison Lynn. Everyone is doing great and thanks for all of the well wishes!"
The summer has been looking brighter for Posey, who sustained a season-ending injury on May 25 during a collision with Scott Cousins of the Florida Marlins. Posey suffered a broken fibula and three torn ligaments in his ankle during the incident.
On August 7, Posey posted an update on Facebook about his positive recovery. "The road to recovery is going well," he wrote. "Yesterday morning I was able to walk without crutches and everything felt great. Very excited to continue making progress in my rehab program. Keep up the support for the Giants during these last two months of the regular season!"
Though Posey is expected to return to the field for the 2012 season, he admitted in a particularly revealing interview on Showtime's The Franchise that he would never allow one of his twins to become a catcher. When asked, Posey shook his head, saying, "No way. No chance, no chance."
Watch footage from the interview in the video below:
Popular in the Community