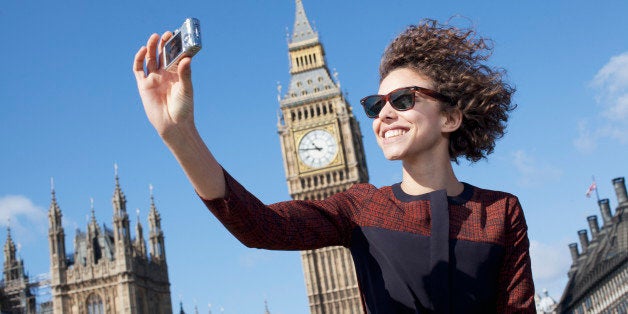 There is a great deal of controversy surrounding study abroad.

In a recent New York Times "Room for Debate" forum, contributors -- of whom I was one -- were asked whether study abroad should be an essential component to a college degree. This type of online debate is designed to spark discussion, and everyone who contributes and comments expresses his or her own opinion. That's the good news. The bad news is that the comments can be based upon misinformation. As a business professional who recently conducted in-depth research on study abroad for the book I coauthored with Dr. Allan Goodman and Sir Cyril Taylor, A Student Guide to Study Abroad, I felt compelled to address the top 10 myths that emerged from this debate -- and ones I've heard many times over the past few years.
Myth #1: Study abroad costs too much.
Fact: The cost varies depending on the type and location of the program, the length of the stay, and whether the program is administered through a university or an outside organization. A program can be significantly less expensive, more or about the same. Study abroad can be affordable. Many colleges and universities are committed to maintaining cost parity; a semester abroad should cost exactly the same as one on the home campus, at least as far as tuition and board. Some study abroad programs -- especially those in developing countries -- can actually be less expensive than tuition and fees for the equivalent amount of time on home campus. Financial aid should be transferable as long as the home college accepts the transferred credits. Enrolling directly in an international university can often save students a great deal of money, but the risks are greater (students are doing all the work themselves without a structure or proven process in place) as is the amount of time spent on managing the process.
Myth #2: Studying abroad is all about partying and having fun.
Fact: It's about studying, learning and building valuable skills. There is no doubt that some students view studying abroad as a vacation, going just to party, drink and hook up with other students. Some programs are run more like glorified vacations, shuttling busloads of American students from one sight to the next. But times are changing, and study abroad is so much more than that. It expands personal horizons while opening up a world of personal and professional opportunities. Although it should be fun, it's also a serious undertaking that will challenge students on a personal level and have an impact on their academic career. Studying abroad includes taking classes, preferably taught by local professors on locally-relevant subjects -- and in the local language if possible. Students will learn about different education systems and ways of teaching. They will find themselves challenging their own ideas and beliefs once they've had a chance to experience an alternate perspective. Students will learn how to appreciate different cultures and solve problems while operating in an environment from what they're used to.
Myth #3: Study abroad is only for language and international relations majors.
Fact: All subjects can be taught through a global lens. Study abroad is for all majors, and students in every field will benefit from a global experience. Historically, most programs embraced the humanities, but today only 11.3 percent of students who study abroad major in the humanities and only an additional 5.6 percent major in languages. More colleges are offering or even requiring international stints for students in social sciences (22.9 percent), business (20.5 percent) and engineering/math/sciences (13.2% percent. (Numbers from last year's Open Doors Report 2012*.)
Myth #4: Study abroad is only for juniors.
Fact: It is for any undergraduate or graduate student at any time. While studying abroad as a junior continues to be the most popular -- one-third of all students do it -- the other two-thirds have taken advantage of different options. Freshmen, sophomores and seniors are studying abroad anywhere from two weeks to a full academic year. Many community college programs offer study abroad opportunities, and increasing numbers of graduate students are spending part of their time abroad. Students should consider the pros and cons of studying abroad at different times and for different lengths of time and choose that which is best.
Myth #5: Students only study abroad in Europe.
Fact: Students study abroad in almost every country in the world. Although almost 40 percent of students studied in the U.K., Italy, France and Spain in the year 2011-12, this number has been decreasing over the past few years. In fact, according to the Open Doors report, four of the top 10 destinations are outside of Europe: China, Australia, Costa Rica and Argentina. The shift is happening, albeit slowly, away from Europe; the programs in European destinations are well established with plenty of alums recommending them. But more and more students are considering rising economic global players, such as India, Brazil or Turkey to give them an extra boost when it comes to the job search.
Myth #6: Studying abroad is only for white students.
Fact: Anyone who wants to study abroad can study abroad. Although 78 percent of students studying abroad are white, they represent 62 percent of enrollment in higher education. Asian Americans represent 8 percent of study abroad students, which is close to their actual proportion of all college students. However, African-American students comprise 14 percent of the college population, but only 5 percent of study abroad students. Hispanic students make up 13 percent of all those enrolled in U.S. higher education, but only 7 percent of those who study abroad. For these students, barriers include fear of racism, worries about delayed graduation, and few role models -- either family or faculty -- who have traveled abroad. Most administrators agree that increasing racial and ethnic diversity in study abroad will require an effort to persuade students that going abroad is both possible and necessary. If you are a person of color, ethnically diverse, someone with a disability or anyone else who doesn't fit the "study abroad stereotype" -- you can do it. Groups such as Diversity Abroad, MIUSA and NAFSA Special Interest Group provide support.
Myth #7: There aren't many scholarships available for studying abroad.
Fact: There are hundreds and hundreds of study abroad scholarships available for merit, financial need and even specialty awards. Most colleges have a straightforward framework for applying for study abroad scholarships, one that lays out the potential amounts available, the process and deadlines for applying, and any restrictions that may exist for general scholarships as well as targeted scholarships for diversity, first-generation, high-financial need students and geography (choosing a destination off the beaten path). In addition, scholarships are offered by many other organizations, including private organizations like the Shawn Carter Foundation, foreign governments, and many sponsored by the U.S. government, such as numerous Fulbright awards, Boren awards and the Benjamin A. Gilman Award. As an example, in 2012-13, Gilman awarded 2,900 scholarships for a total of $11.3 million. Since inception in 2001, Gilman has awarded more than 14,000 U.S. undergraduate students of high financial need scholarships to study or intern abroad, who have come from over 1,100 U.S. institutions and gone to 135 countries around the world. For a comprehensive listing of scholarships and funding, check out IIE Passport's Study Abroad Funding site.
Myth #8: Traveling independently offers the same experience.
Fact: Studying abroad includes "studying," whereas traveling does not. Traveling and tourism are added perks to studying abroad, but they should not overshadow the actual purpose of studying abroad, which is studying and living in another culture. Taking classes with local students, and honing language skills by communicating and interacting with local friends or a host family, will offer much deeper insight into the local culture. Rather than leaving town every weekend, students should explore their host community and spend time getting to know the local neighborhood, not just seeing the big sights. Students will learn more about themselves and others.
Myth #9: Studying abroad will delay graduation.
Fact: If students plan ahead and make sure their credits transfer, there's no reason graduation will be delayed. In fact, research shows that four-year graduation rates for students who studied abroad are significantly higher than those who stayed at home -- 17.8 percent higher. Study abroad students return with a reinvigorated interest in academic pursuits and a renewed passion for lifelong learning. Some students who study abroad for a year have actually graduated in less than four years because of the accelerated classes they took while abroad.
Myth #10: Potential employers don't value study abroad.
Fact: Employers increasingly want workers who can work cross-culturally and speak another language. Study abroad is one of the best ways (often the only way) for students to acquire marketable international qualifications, cross-cultural competency and proficiency in a second language. In addition to valuing the soft skills acquired while spending time abroad, employers want workers who can collaborate with others around the world. But just listing study abroad on a resume or in a cover letter won't cut it. Students must package their study abroad experience in a way that showcases what they've learned. Organizations will want to know what an applicant did and learned while abroad -- and how that experience can be brought to bear on the job.
Perhaps study abroad is not for you, and if that's the case, it's okay. But if you're saying "no" due to any one of these misperceptions, do your research before you decide not to go. One of the reasons that the Institute of International Education and I collaborated on writing A Student Guide to Study Abroad is because of the need to consolidate the vast amount of information out there -- and offer a comprehensive yet practical guide for students and parents to use in their decision making. All programs are not equal, and study abroad offices cannot possibly convey all the big and small things needed to know to make a decision, prepare a student for the experience and help students leverage what they've learned once they've returned.
Related
Popular in the Community