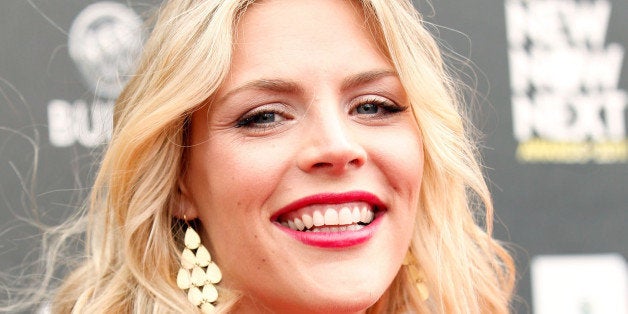 What does it take to get to the top -- without losing your center? Our "Making It Work" series profiles successful, dynamic women who are standouts in their fields, peeling back the "hows" of their work and their life, taking away lessons we can all apply to our own.
If there's something big happening on TV, one doesn't have to search long to find Busy Philipps nearby. Since her breakout days on the short-lived, yet much-adored "Freaks and Geeks," Philipps' résumé has rounded out to include an impressive balance of cult-favorites and commercial successes. A year after "Geeks" fell off the air in 2001, she spent two seasons as main character Audrey Liddell on teen drama "Dawson's Creek." Roles in 2004's "White Chicks," and 2009's "He's Just Not That Into You" sprung up in between season-long arcs in "ER's" 13th season and "Love, Inc."
Philipps' roles on '90s teen dramas not only catapulted the young actor to fame, but grounded her with lifelong friendships. Philipps' "Freaks and Geeks" co-star Lizzy Caplan is the godmother of her oldest daughter, and Philipps is godmother to Michelle Williams' daughter Matilda. The "Dawson's Creek" co-stars have remained famously close since leaving Capeside, even leading a HelloGiggles writer to declare Philipps "the perfect friend."
Since 2009, the actress has starred in "Cougar Town," opposite Courtney Cox. Philipps plays Laurie Keller, colleague and confidant to Cox's Jules Cobb, aiding and abetting her through aging, dating -- and a whole lot of wine-drinking.
Philipps will film the sixth and final season of "Cougar Town" this fall. For now, she's living in Los Angeles with her husband, screenwriter Marc Silverstein, and daughters Birdie Leigh (five) and Cricket Pearl, born last July. HuffPost Women spoke with Philipps in connection to her partnership with Banana Boat's "Best Summer Ever" campaign. With an air of lightness that's endured over the course of 15 years in the entertainment industry, Philipps talked success, balance and TV's power to represent dynamic women.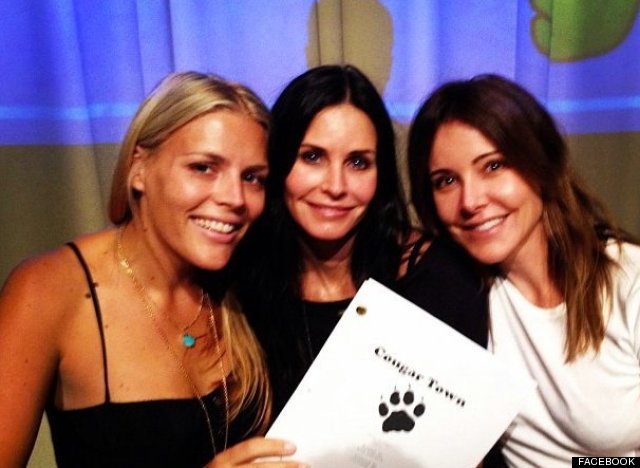 The shows you've starred in have earned real cult followings. What kind of women do you like the play?
You start working and you're basically an actress-for-hire, so any job that you get is the job that you take for the most part. I was incredibly lucky and blessed -- hashtag blessed [laughs] -- that my first character that I got to play on television was Kim Kelly [from "Freaks and Geeks,"] who becomes this iconic bad girl with a really soft heart. And then "Dawson's Creek" really happened because of "Freaks and Geeks."
I've always loved working in television because, as a woman, I've felt that the opportunity to really portray a well-rounded female character is greater. I'm not reduced to simply the silly sidekick with four one-liners, or the put-upon wife whose husband is doing all the fun stuff. We talk a lot about how television allows for more character development than movies -- but especially for women, the format seems to create room for dynamic female characters to grow.
One-hundred percent. As I've gotten older and I've become a mom, thinking about the next step and the kind of characters who I want to portray and who I want to be, I really like taking what's on the surface -- take Laurie in "Cougar Town" for example, who could really be kind of a one-dimensional character -- and finding my way in and finding out what makes that person real -- is really interesting to me.
I think the secret is out. Halle Berry is coming to television -- so Oscar winners are kind of like, "Wait, what's happening in TV?" And that's amazing.
What is one thing you know now you wish you'd known during your "Dawson's Creek" or "Freaks and Geeks" years?
I think that when you're younger -- and I also started doing this professionally at a very young age, I was 19 when I was doing "Freaks and Geeks" -- I had a lot of anxiety that things weren't going to work out and I didn't trust in myself enough. And by the way, maybe that's why I'm still here, it forced me to work [laughs]. But it took me a long time to understand, especially in the work that I do, that when doors close, windows open. And it's OK to not be Rachel McAdams, because you're someone else and you have a totally different career path. There's room enough in this world for everyone. You just have to find your place.
What is your definition of success?
Oh boy. It's different for everyone, right? I guess my definition of personal success is when I have one of those days where I feel I am able to balance it all and do it all pretty well. No day is going to be perfect. I don't know one mom or wife or working woman who has a day where they think that they've nailed anything. But if you have a day where you feel 80 percent there, that's a win to me.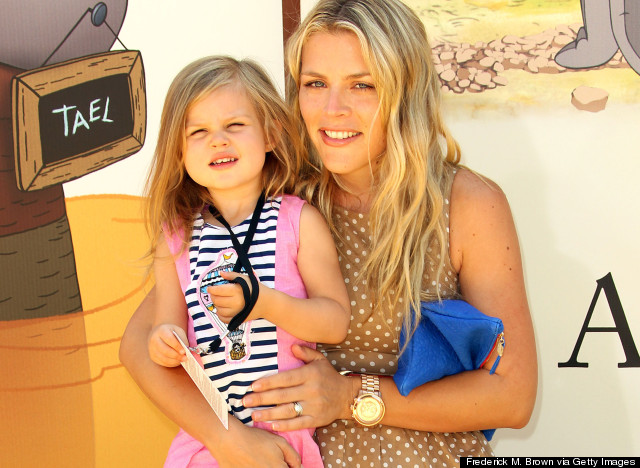 By your definition, do you consider yourself successful?
I think that varies. I feel like I'm a successful human. But I feel like your success levels vary from day to day. We all have good days and we all have bad days.
What are your plans for the summer?
We have really fun summers in my house -- especially since I'm on hiatus from "Cougar Town." That's another benefit of working in television when you have children. This year, Banana Boat asked me to partner with them to help them launch their "Best Summer Ever" campaign, which felt like a natural fit because I do feel very strongly about sun protection. I love Banana Boat's brand. They don't test on animals, they're natural, their kids products are amazing. I'm personally committed to aging the best summer ever. So people can go to the Banana Boat website to get some helpful tip. I've personally added some arts and crafts that I do with my kids. There's lots of tips on how to get your kids out of the house. Summer is long -- I get it -- parents some days are like "Wait, what am I doing with them today?" Banana Boat has stepped up and wants to help parents with kids have a fun summer and make sure that sun safety is also highlighted and super important.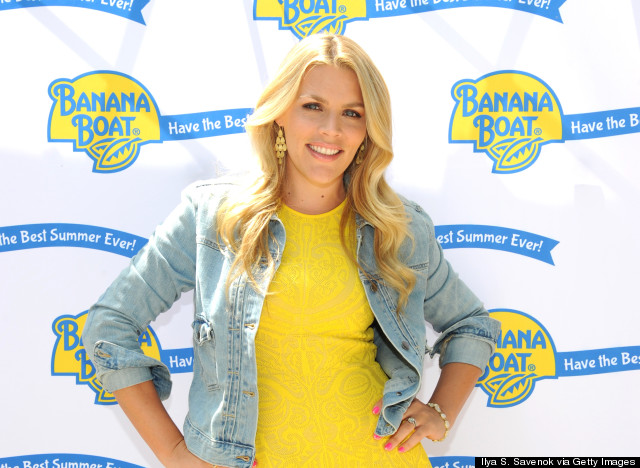 Do you have rules you try and follow in terms of balancing work, motherhood and relationships, or do you take it day by day?
I think that I take it day by day, but at the same time, we have a few rules in my house. One of them is that when I'm having time with my kids, I'm really focused on them, so I put the phone away, I close the computer. I make sure that I'm not focused on other things when I'm spending time with my children. I'm fairly lucky because of my TV schedule, I spend half the year working and half the year being a stay-at-home mom. But even when you're a stay-at-home mom, you still have responsibilities and other things you have to do.
It is important to give your kids that individualized attention, while also making time for your marriage and for yourself. I have had moments where I've felt like, I'm going to feel a little guilty if I don't put the baby down for her nap today, but I really need to go to that spin class. And that's good for my health and my mental well-being, so I think the nanny can put her down for her nap and I'm going to be OK with that. You have to make those kinds of decisions every day.
This interview has been edited and condensed.
REAL LIFE. REAL NEWS. REAL VOICES.
Help us tell more of the stories that matter from voices that too often remain unheard.
BEFORE YOU GO
PHOTO GALLERY
How Amazing Women Are "Making It Work"