"I can't pinpoint the exact moment, the onset of my obsession with Courtney Love, but I do remember hearing her voice and being like, 'Who the hell is this badass woman?' That she just didn't give a fuck about what anyone thought about her or said about her," Philipps told a large crowd as a lead-in to her spot-on cover of Hole's "Violet."
She continued, "I cut my hair into bangs and started wearing red lipstick and painting my nails black and fishnet stockings and Doc Martens. I got this vintage leopard coat that was my prized possession I wore year-round, even though, guys, I grew up in Arizona. It's, like, 120 fucking degrees."
The 37-year-old former "Dawson's Creek" star continued to wax nostalgic about Love's badass-ery, telling the audience of how she cried when she attended Hole's Live Through This tour.
The actress then recalled how, shortly after she had got her first big break in Hollywood — being cast on "Freaks and Geeks" — the show's producer, Judd Apatow, surprised the cast by bringing them to premiere of the 1999 movie "Man on the Moon," which co-starred none other than "Courtney fucking Love."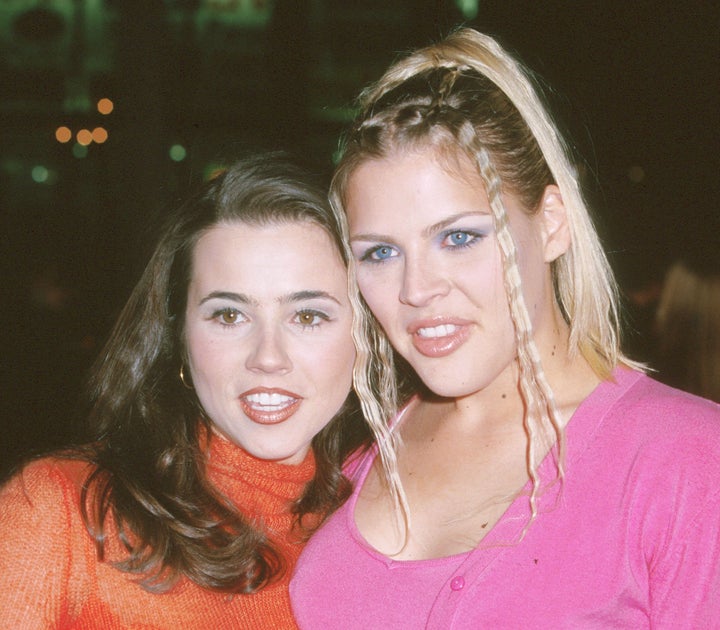 At the film's after-party, Philipps said she threw back a couple of vodka cranberries before mustering the courage to go over to Love's table. There, she said she started babbling about how great Love was in the film before the singer silenced her with an icy stare.
"Her look literally stops me talking because she's glaring at me as if she wants to set me on fucking fire," Philipps said. "And she sort of narrows her eyes at me and she looks up and is like, 'This is my friend Paul. Do you want to fuck him?'"
Philipps, who was "mortified," declined the offer.
"I slunk back to the table with the other 'Freaks and Geeks.' Paul, by the way, turned out to be Paul Rudd. Obviously. It was one of the most humiliating moments of my life. Not to mention, you guys, I missed my chance to fuck Paul Rudd."
Before launching into "Violet," Philipps told the audience, "But in retrospect, we could have never been best friends because she's just way too fucking cool for me."
Who needs to be friends when Philipps could just play Love in a biopic instead?
Before You Go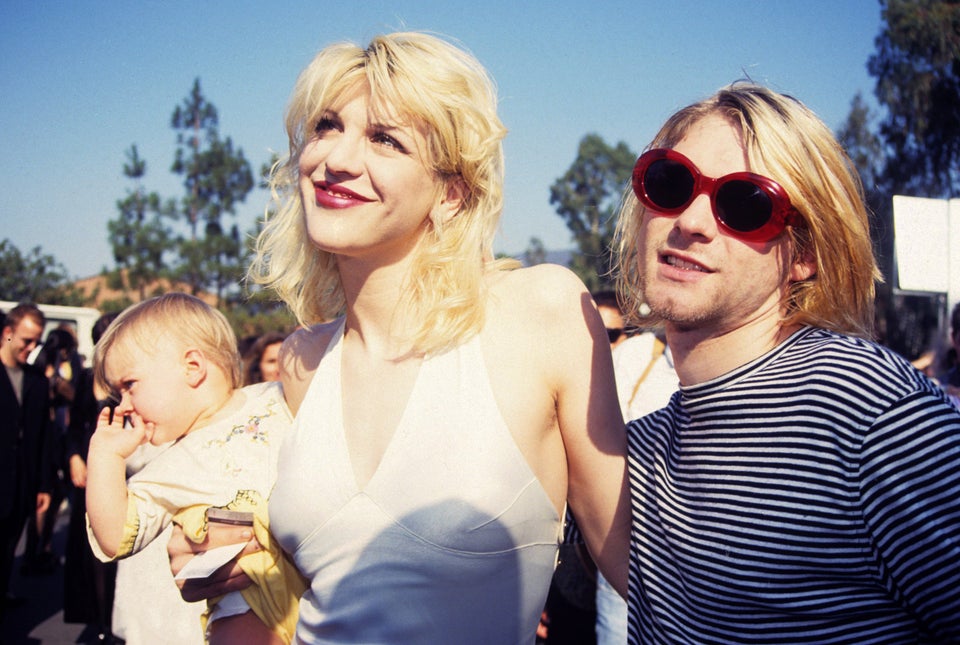 Courtney Love
Popular in the Community