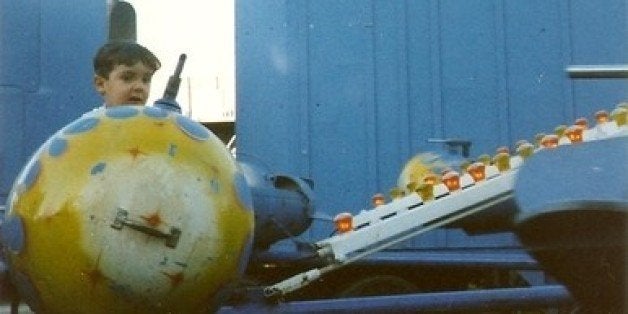 Since he was 3 years old, he has wanted to fly.
Every August, he would wait for the county carnival, and we would be at the gates by noon so he could buy the tickets he needed to be a pilot for a day. I would go through a $20 dollar roll and it was enough to ride until dusk.
I lament the passing of time -- and often. I sing my rendition of "Where Did My Baby Go?" and the 85 mph cracking velocity of feeling your children grow up is something that is definable. I can put it to words, loss, dispossession, un-having. I remember the days of my son riding on the carnival airplane carousel and they seem to reach so far back in time. I look at the serious look on his face and if it weren't for the picture above, I would have forgotten how he never rode with a smile or laughter. This was work for him, and he was seeing himself one day, there, in the bomber.
In the early days of parenting and on through the rush of childhood, the dizzying breakneck of high school, we only feel the tasks. We don't have the time to remember, or the time to think ahead that there is an "after this."
But once we arrive in the new land of the end of parenting young children, we begin to understand the landscape. We are there, with them, as we always have been, traveling forward. Their goal was growing closer... we were inching toward it all along but when it's visible, not as a threat looming to take something away from us, but more of an entry to a new view, then, it's our hands that we see. They were the ones on the potter's wheel, witnessing a taking of shape of life.
Today is my son's first birthday away from home. After Googling if it is allowed to send helium balloons via U.S. mail, that's what I did. Along with a small amount of money. Helium birthday balloons and money in a card. It's what I could do today, but Dear Sweet Lord, it's a long day without him here.
I have a golf ball stuck in my throat from missing him so much. I know that today is different for him than it is for me. I know he's happy, as anyone would be when they finally get to hold their dream.
My son is grown. I look back on this carnival picture from 20 years ago and I don't understand how it is that our children grow up, when they still look the same.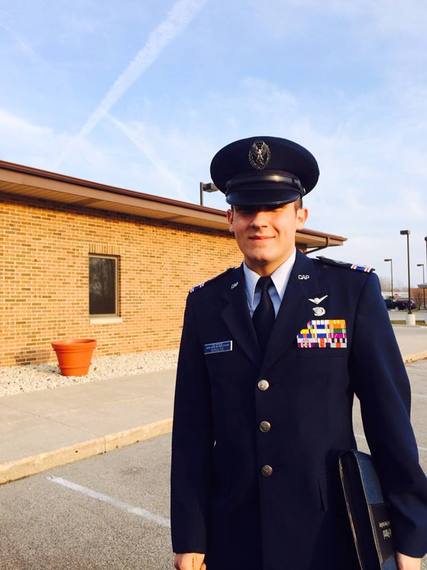 Related