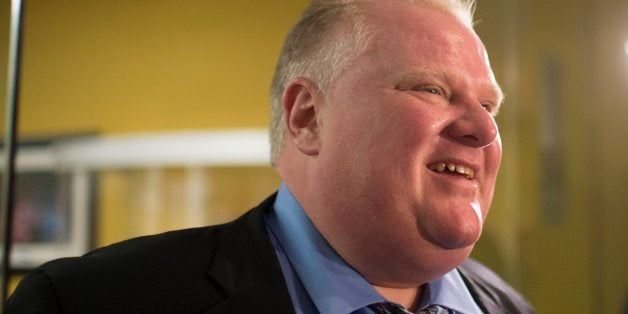 You just can't keep Rob Ford out of the news. This past week alone, he's been the answer to a Jeopardy! question, a punchline on the late night shows, and - oh, yes - the star of a brand new video! Sure, the increasingly erratic and inebriated behavior of Toronto's mayor is hilarious, but the question remains: how the hell did this guy get elected in the first place?!
Whenever I have questions about Canada, I always turn to Kevin Janus, Toronto's favorite son and my co-host on the Where The F**k Are We comedy podcast (WTFAW for the kids on iTunes).
As Kevin explained, Ford owes a lot to good timing:

It was the perfect storm for a guy like Rob Ford. This guy had been a city councilor for a decade doing killer retail politics, he's hyper attentive to his constituents...[the city's previous mayor] is just a disaster... and in steps Ford with his loyal base, exploiting the downtown suburban divide and the justified anger, he whips them into a frenzy and he wins in October of 2010 with just 47%.
You can hear all about it (along with all sorts of NSFW audio of Rob Ford being Rob Ford) in the full episode dedicated to Toronto's most embarrassing mayor!

REAL LIFE. REAL NEWS. REAL VOICES.
Help us tell more of the stories that matter from voices that too often remain unheard.