I've thought all week about what I wanted to share with you. In fact, I thought about it for, four extra days. However, as I journey through this particular season of life I'm reminded of a great life lesson: things won't always go the way you plan.
Raise your hand if you heard that more than once as a child..... *raises both hands*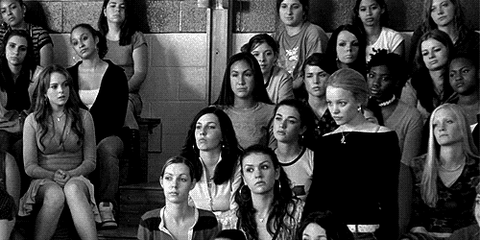 More often than not, life doesn't go the way we want it to. Traffic happens, kids' soccer games, family obligations, someone else gets the promotion, etc. Take a look at all the people in your life. I guarantee not everything they've ever thought about happened exactly the way they wanted it to.
When I take a look back at all of the things that happened in my life that didn't go the way I planned....I'll share a few close to my heart:
High School boyfriend I was suppose to marry didn't move to Texas with me. Heartbroken.
College degree plan I'd selected was turned into a post-graduate degree program. Derailed.
Didn't get the fancy jobs I wanted right out of college. Disappointed.
Poorly managed finances that left me with significant credit card debt. Broke.
Started my own business and thought everyone would support me. Judged.
Those situations were really, really crappy for me. Some of those decisions still play a role in my life today. I'm sure you can relate.... poor relationship choices, financial decisions that lead to ruin, family woes and career derailment. However, looking back I can now see the favor that was placed on my life!
I moved to Texas and married the most wonderful man! Loved.
Discovered an education plan that suited what I've been called to do! Propelled.
Worked my way through jobs that offered the skill set I would need now. Fulfilled.
Took my education and work experience and was able to earn a well paying job. Prosperous.
Linked arms with like-minded individuals. Empowered.
From heartbroken to loved, derailed to propelled, disappointed to fulfilled, broke to prosperous and judged to empowered. The journey to now wasn't always easy, certainly didn't go the way that I had planned but boy am I ever-so thankful for the life I see before my eyes today.
So, beautiful reader, be encouraged today! You aren't alone in this journey and even though life may not be going exactly the way you had planned rest in knowing there's a greater plan already in motion!
As you approach your weekend of freedom, and the adulting tasks of the week come to a pause I want to encourage you to take time to reflect on your own #JourneyToNow. What plans of the past are you thankful didn't pan out? Tweet, Snap or Insta your #JourneyToNow story. I can't wait to hear!
"For I know the plans I have for you," says the Lord. "They are plans for good
and not for disaster, to give you a future and a hope."
Jeremiah 29:11
Calling all HuffPost superfans!
Sign up for membership to become a founding member and help shape HuffPost's next chapter