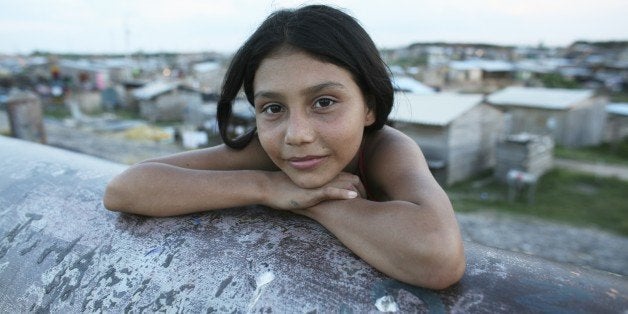 If there is a persistent challenge for those who work "hands on" in the social sector, it is to permanently break the cycles of poverty. For 13 years, I have been working in Cartagena, Colombia, a city with possibly the greatest social despair in the country, and with devastating poverty statistics. Initially my work was inspired by the death of my son, Juan Felipe, at 16 months of age. His passing launched an organization in his name, Juan Felipe Gomez Escobar Foundation (JuanFe Foundation). With time, this inspiration has evolved into a passion to make a true social transformation.
Managing a nonprofit organization presents significant challenges. These challenges are magnified when the goal is to create a true impact, which disrupts the status quo, a desired outcome for most social entrepreneurs. I strongly believe that a key factor for success for an accountable nonprofit organization is management, which runs with private sector principles; this concept to me is paramount. Our industry is driven by the language of the MDGs, and in order to achieve these goals we must use strategic planning designed for social purposes.
When JuanFe originated in 2001, Cartagena was a city of one million inhabitants facing many social problems, but two problems were overwhelming. First, Cartagena had the highest infant mortality rate in the country, twice the national average. In 2000, there were 23 deaths per 1000 live births in Colombia, while in Cartagena the rate was 50.6 per 1000. Second, Colombia faced the highest teen pregnancy rates in South America, where 19 percent of women who give birth are teenagers. In Cartagena the rate was 30 percent, equaling approximately 5000 teens per year.
Given these statistics, our mission was set with two clear commitments: to significantly reduce preventable infant mortality and to address what was undoubtedly contributing to high infant mortality, specifically teen pregnancy. Reducing infant mortality proved less of a challenge to accomplish. With a state-of-the-art intensive care unit and strategic management, which was able to bypass local health corruption and economic crisis, the overall infant mortality rate in the city was lowered by 81 percent in the first seven years of operation. The lives of over 3,200 children have since been saved, and over 200,000 patients have been treated in the JuanFe Medical Center.
Adolescent motherhood has presented a much greater challenge. These girls are faced with poverty and social exclusion, making them vulnerable to family partner violence and sexual abuse, which all too often leads to pregnancy. I realized after the first six to seven years of trial and error that we cannot change the broader cultural and economic problems such as social disparity, limited access to services and entrenched cultural norms that these girls face. We needed to provide them the means to move beyond these barriers and empower them with access to opportunities.
We have developed a model based on our experience which we firmly believe can be replicated in other regions in Colombia and throughout Latin America, and which is based on a few key variables. First, we have intimate knowledge and understanding of the communities from which these girls come, and as a result, understand what effect the cultural and social environment has on their behavior and decisions.
Second, it is critical that we change how we view poverty. The poor should not be pitied, but taken seriously and given the dignity, compassion and opportunities that all human beings deserve. The poor are tired of being poor! Third, we must understand the factors that create and continue to contribute to poverty. There is vast evidence that teen pregnancy perpetuates the poverty of a nation. When a girl gets pregnant and is poor, she will drop out of school. By doing so, she sharply reduces the chances of becoming employed and no longer contributes to development, and sustainable sociable growth is halted. Cultural norms and societal expectations lead to subsequent pregnancies, and the cycle of poverty and pregnancy continues.
We have developed a model we call a 360-degree intervention, which lasts two to four years depending on the age of the teenager. Our students attend the foundation on a daily basis, where we provide them not only with comprehensive health care, nutrition and education (scholarships for high school, technical careers and college), but also emotional and psychological support to develop self-respect and esteem. At JuanFe, these girls are given respect, dignity, opportunities and enriching tools of empowerment. Our intervention is designed to prepare the girls for productive careers dictated by what the local industry demands. The foundation assists them in finding employment opportunities upon completion of the program.
In addition, our girls commit to not repeating a pregnancy for several years upon entering the program. Recognizing that a second pregnancy will make it almost impossible to escape the cycle of poverty, JuanFe provides extensive family-planning tools to every girl. We protect their dreams, help them plan their futures and keep a close track on them as they move forward. We want them to be able to realize their full potential!
People often believe that addressing poverty is expensive. I believe the opposite. Lowering the infant mortality rate in Cartagena by 81 percent cost no more than $600,000. For teen mothers, the cost per girl does not exceed $1,800 in total for the intervention. Think how much money in public health policies a government could save by investing in this model on a large scale. Also, imagine how much money can flow back into the economy and how much the GDP will increase if these girls can receive an education and eventually, enter the work force and become part of an active and progressive society. We believe replicating our model is a crucial and necessary step!
This post is part of a series produced by The Huffington Post and The Aspen Institute, in conjunction with Spotlight: Health, a forum exploring the key issues of our time as they relate to medicine, population health and global health, as well as the relationship between health and other disciplines (part of the Aspen Ideas Festival, June 24-27, 2014). To see all the posts in the series, read here.
Popular in the Community