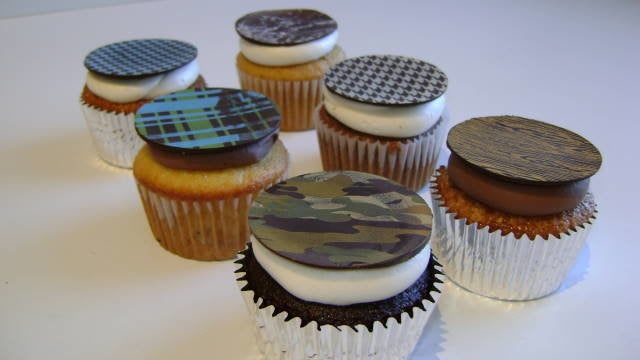 In 2008, David Arrick thought he'd had a stroke of luck in the middle of the cratering economy. He'd lost his job as a commercial real estate lawyer with a Wall Street firm, but an intriguing opportunity in Dubai came along. He went over for three weeks, got the lay of the land on 120-degree days in the middle of Ramadan and decided that developer's paradise was where he wanted to spend the next few years. By the time he returned to New York to get his affairs in order, however, the offer had been rescinded. "The whole country's a big façade," he says.
Arrick, 42, was caught in the same downward spiral many Americans have faced over the past few years. He sold his condo, cashed out his 401(k), collected unemployment as long as he could and tried to come up with a plan. "It was terrible," he says. "Some days I couldn't get out of bed, others I was bored out of my skull, going to yet another free Friday night at the MoMA."
Inspiration struck while he was wandering around the streets of his Greenwich Village neighborhood. Salvation came from the Sex and the City gals' favorite cupcake.
"It's the middle of a recession, and there's a line of women down the block at Magnolia Bakery," Arrick says of the uber-popular cupcake outpost featured on the popular HBO show. "It's sugar, it's cake, people love it, but I thought, 'Why aren't my boys being represented?'"
Cupcake recipes and designs skew feminine. What Arrick craved was something more "aesthetically masculine." The idea of cupcakes for guys started out tongue-in-cheek, but Arrick had nothing else going on, so he hired the best website developer he could and basically had the beginnings of Butch Bakery within a week. "It's a testament to throwing caution to the wind," he says. For around $10,000, he had the website, packaging, insurance, space in a commercial bakery in Queens and a guy to make the macho treats.
Arrick was confident in the conception, but knew the cupcakes had to be top-notch or it wouldn't matter. Dudes aren't so much into unicorns, jellybeans and pink flowers, so in what had to be one of the all-time great research-and-development processes, Arrick and friends collaborated on manly recipes. They mixed-and-matched chocolate, peanut butter, banana, buttercream, cinnamon, booze, beer and the dessert de resistance: bacon. ("Bacon makes everything better," Arrick says. "And I'm a Jew.") They came up with 12 cupcakes with names like the Rum & Coke, the Big Papi and the Jackhammer. Arrick likes a bit of crunch with his sweets, so each cupcake has a candy disk on top in patterns like camouflage, plaid and houndstooth.
They were up and running in late 2009. Orders were steady for the first few months, but when Arrick's story made it on Daily Candy -- ironically, a newsletter for women -- just before Valentine's Day, business skyrocketed. Butch Bakery went from 500 hits to 5,000,000, and media outlets came calling. Arrick was shadowed by a German TV show, interviewed by radio hosts like Chicago's Mancow and Australia's Ugly Phil and written up in the Village Voice. "We turned the cupcake business on its ear and tapped into something out there," he says.
Cupcakes were requested for soldiers in Iraq and fishermen in Alaska, but the publicity outpaced baking ability. At present, deliveries are only being made in New York. The company recently moved into a new commerical space, but Arrick hopes to add a storefront soon. He's adding product, like the new "mini mates," and laying the groundwork to expand the operation.
A cookbook for guys is in the works, but that's just the icing on the cupcake, as it were. Arrick spent a decade as an actor, graduating from NYU with stars like Philip Seymour Hoffman and Adam Sandler, but didn't quite share in their marquee success. So he's excited that there are reality show projects in the works. One is being developed with Marc Summers of Food Network's Unwrapped fame, while another would focus on Arrick's reinvention of himself, as well as a robust cast of characters, including his five employees, friends and family.
Is there a lot on Arrick's plate? Yes. But let's say he's much happier with a glass of milk that's more than half full.
"I was backed up against the wall, but I had to stop spinning my wheels and take action," he says. "It's been overwhelming, but I'm having a lot of fun bringing the cool to cupcakes."
The original version of this article appeared on AOL Small Business on 3/3/11.
Calling all HuffPost superfans!
Sign up for membership to become a founding member and help shape HuffPost's next chapter