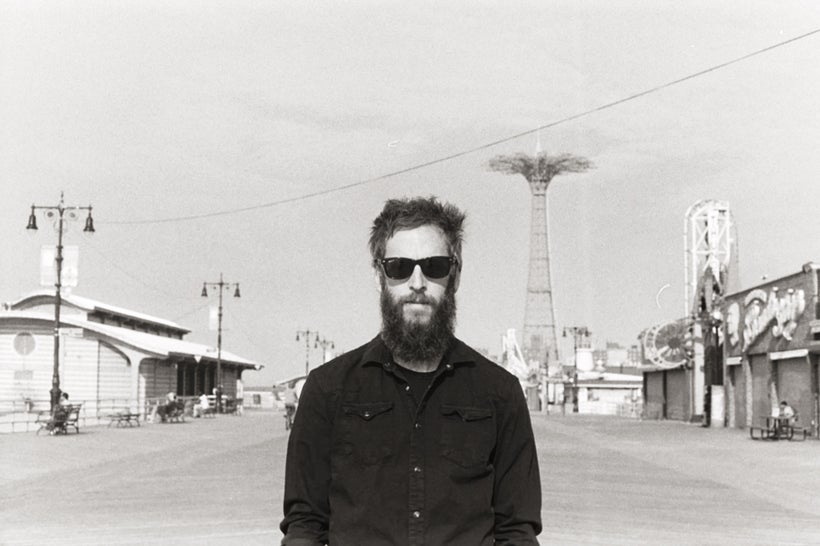 Dave Parnell, known under the moniker Butch Parnell, is a singer-songwriter living in Brooklyn, NY after relocating to pursue a career in music from his hometown in rural North Carolina. Flying to Springfield, MO in 2007 to record his debut album, The Arc, under the name Runaway Dorothy, Parnell received rave reviews and grabbed the attention of musical royalty such as the Counting Crow's Adam Duritz and Rosanne Cash. The next few years saw Parnell touring in support of the album and playing festivals like SXSW and CMJ multiple times.
In 2014, after signing a one-album deal with Rock Ridge Music, Parnell released the second Runaway Dorothy album, The Wait. Over the next year, Parnell quietly began writing and recording songs, unsure if there would be another Runaway Dorothy album and decided that he was just going to release his new music using his father's name Butch Parnell. With Dorothy being his mother's name, Parnell thought it was only fair to pay homage to his father with his new moniker.
Wanting his fans to hear his music sooner, rather than having to wait for a full album, Butch Parnell began releasing a slew of EPs and singles which include The Brightness EP (2015), The Shatter EP (2016), The 3rd EP (2017), and his latest single "Great" (2017).  Parnell's latest EP, The Fall, which was self-produced at Alley Byrd Studio, is a 6-track collection of soulful, emotionally-driven, and slightly twangy tunes that will appeal to fans of artists like The Lemonheads, Brandi Carlile, or The Lone Bellow. Butch Parnell states, "It's a familiar story of love and loss that I've tried to tell as simply and without pretense as I can."
Butch Parnell's cover of "Have Yourself A Merry Little Christmas" is available for download here, and all proceeds go to Social Tees Animal Rescue.
Social Tees Animal Rescue is a not-­for-profit, strictly no-­kill 501c3 organization in the East Village of NYC that takes abandoned animals from kill shelters and provides them with safe haven and veterinary care before placing them in proper forever homes.
We rescue, rehabilitate, and place over 3,000 dogs, cats, birds, and exotics per year. All dogs and cats we rescue are neutered; up to date on vaccines; micro-chipped; tested; treated with de-fleaing, de-worming, and de-miting medication as necessary; and more. Founded in 1991, Social Tees Animal Rescue is a long­-standing member of the Mayor's Alliance for NYC Animals and a participating shelter under the City of New York's Animal Care and Control New Hope Program, which places animals in local no-­kill shelters. We work closely with the ASPCA, the North Shore Animal League, and Petco. We have also partnered with rescue groups in Tennessee and California, where the euthanasia rates are higher than they are in the northeast, via which we rescue and find forever homes for hundreds of animals annually.
Social Tees Animal Rescue relies heavily on benevolent donations from the public, 100 percent of which are used directly to save animals' lives.
Calling all HuffPost superfans!
Sign up for membership to become a founding member and help shape HuffPost's next chapter
This post was published on the now-closed HuffPost Contributor platform. Contributors control their own work and posted freely to our site. If you need to flag this entry as abusive,
send us an email
.