This is the thirteenth installment in a series titled "FABRICATIONS" that elevates the work of up-and-coming queer individuals working in the fashion world. Check back at HuffPost Gay Voices regularly to learn more about some of the designers of tomorrow and the way their work in fashion intersects with their queer identity. 
Vanessa Newman is a entrepreneur and designer who founded the young start-up Butchbaby & Co. In a world where maternity clothes tend to be made with a specific body type in mind, Newman saw a need for a need for clothing for queer people, particualarly trans and masculine-presenting individuals, who are or want to become pregnant. Claiming to design "alternity" wear, Butchybaby & Co., in the words of Newman, strives to "increasingly enable more people to experience pregnancy in ways that feel most authentic to them." Though still in the early stages of development, Newman has a vision for the way Butchbaby & Co. could change the way we, as queer people, think about our experiences with pregnancy. Read the interview below to learn more.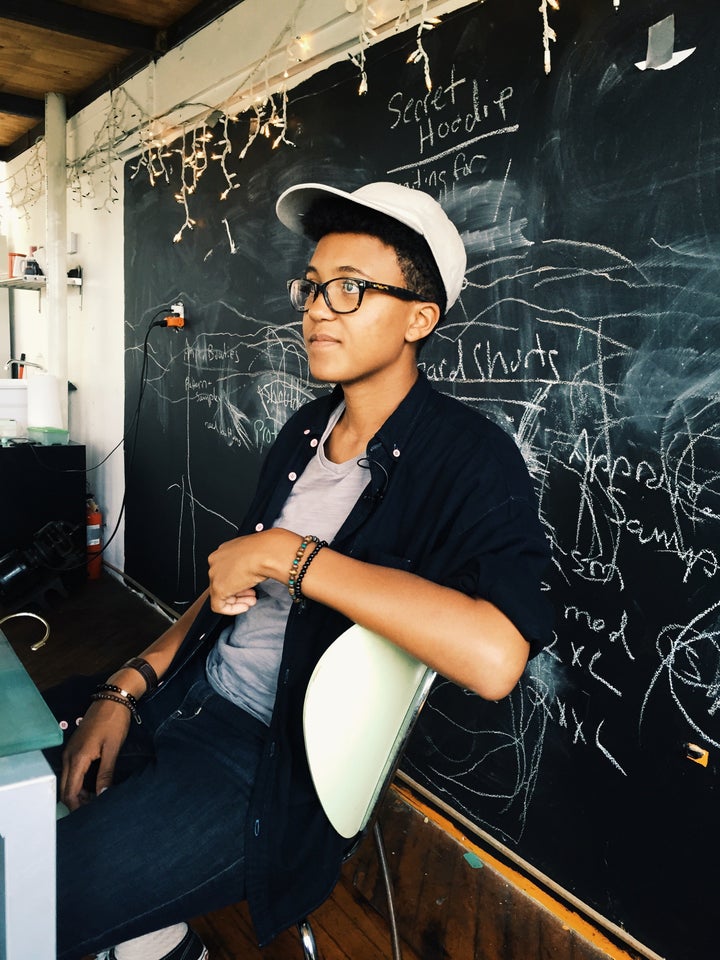 The Huffington Post: How did your vision for Butchbaby & Co. come about? 
Vanessa Newman: The concept of Butchbaby & Co. came from a need I knew I would one day have -- pregnancy wear that allowed me to feel comfortable in my own skin and retain my sense of style.
My freshman year of college was the first year that I saw two women get married and was able to vote for same-sex marriage in Maryland. I was only 18 at the time, but it was that year I became comfortable in the idea of spending my life with another woman, having kids with another woman and carrying our kid(s) as well. But at the same time, it dawned on me as I tried to play this vision out that maternity wear does not cater to masculine-presenting women or masculine bodies in general. It took many years of being out to finally step out of society's picture of the heterosexual family and, on top of of that, be fully comfortable walking out the house in menswear. And the only thing that made it easier to break out of the mold was visibility of other queer and masculine women.
Why is it important for queer people to have access to this kind of clothing? 
Butchbaby & Co. is necessary because there are people getting pregnant who don't fit the mold of hyper-feminine, heteronormative, pregnant women who like wearing scoop necks, tight tees and maxi dresses. And these people deserve to have access to clothing that makes them feel beautiful or handsome or however they want to feel but, above all, comfortable in their skin and their identity. And we, who don't conform to society's standard of what a normal family or pregnant person looks like, deserve visibility. Butchbaby & Co. is important because that's what we're providing: clothing that doesn't make you change who you are just because your body is changing -- and visibility to pregnant masculine bodies, bodies of all sizes, queer families, queer families of color. Because in this society, where the definition of family is changing and "queering" so to speak, there needs to be more visibility reflecting this shift and the market needs to cater to this as well.
Who does Butchbaby & Co. design for?
Butchbaby designs for those who are interested in expanding what it looks like to experience pregnancy. From who the person is to what they're wearing while they're pregnant, we design for a community that's interested in exploring pregnancy on their own terms. We understand that, for some, current pregnancy wear works and we think it's great that there are outlets for those individuals, but our mission is to deliver comfortable and high-quality "alternity" wear that increasingly enables more people to experience pregnancy in ways that feel most authentic to them.
What does it mean to you to be a queer designer? How does your queer identity intersect with your work?
I've never really thought of myself as a designer, more of an entrepreneur, but I guess in a sense, envisioning how to innovate and "butch up" pregnancy wear and seeing it executed could warrant me a designer in a sense.
To me, being a queer designer, and a queer designer of color on top of that, is a privilege I never thought I could experience and also a responsibility to my community to ensure inclusivity and visibility and and a responsibility to ensure that Butchbaby & Co. doesn't just grow as a company and make clothing but also grows and gives back to our community. Being queer and making clothing directly are linked -- if I wasn't queer, and in particular masculine-presenting, I don't think I could have ever envisioned creating Butchbaby & Co. in the first place. Because I didn't just create Butchbaby & Co. for myself, although my foreseen needs may have been where the idea originated. Butchbaby & Co. came to life because I was surrounded and supported by a very strong community of other queer women and men. Being queer, but more importantly being part of a queer community, is what makes me wake up every morning to do this work. If it wasn't for my queerness and my queer community, Butchbaby & Co. may have not existed to work on.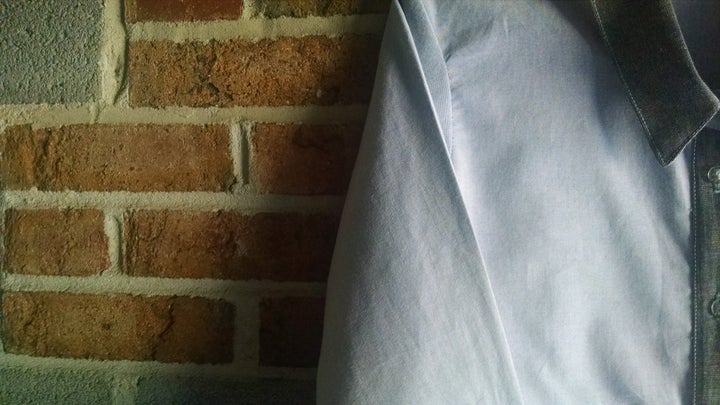 The fashion world is changing when it comes to thinking about gender in a binary way. How have you personally seen this and how do you see Butchbaby contributing to this conversation?
So, the fashion industry is late to the game! There are communities of people, outside of formal fashion conversations, who have been pushing and reworking what it is to experience and perform gender for a long time. What's exciting for us is not necessarily the ways in which the formal fashion industry is finally starting to pay attention to these super important conversations, but more the increasingly accessible outlets for the people and communities who have always been having these conversations to get their product to a wider audience. What we're trying to do is acknowledge the needs of our communities and actively work to provide not just a product, but a platform that encourages these continued conversations and is a catalyst for larger social change.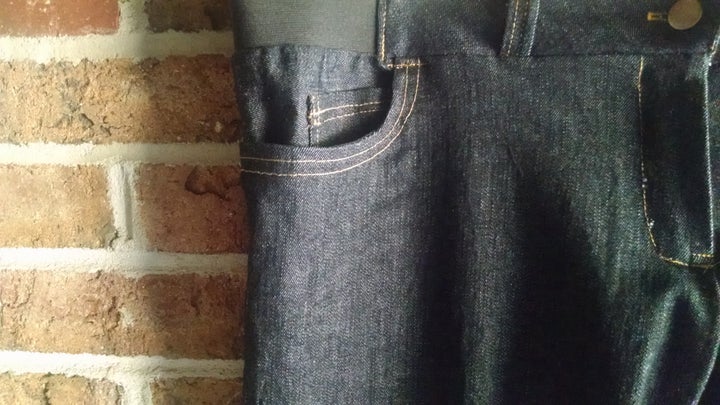 You've said that you're not just creating a clothing line, you're creating a community. How do you see this playing out in your work? 
We're really at the point right now where we're doing a lot of listening. We recognize that we're a young start up and that there are lessons and innovators that have come before us that allow us to even be considering the work we want to do and having the conversations we want to have in this moment. So, for us, the first step of community-building is spending time listening and learning to really hear what our community is asking us to do and working through plans that respect those requests.
We want to be at the point one day where we're facilitating serious conversations about systemic issues, partnering with other organizations that are just as committed as we are and providing the funds and hands on resources that help engineer social change. We want the people and communities who have invested in us to recognize in tangible ways that we are also invested in them.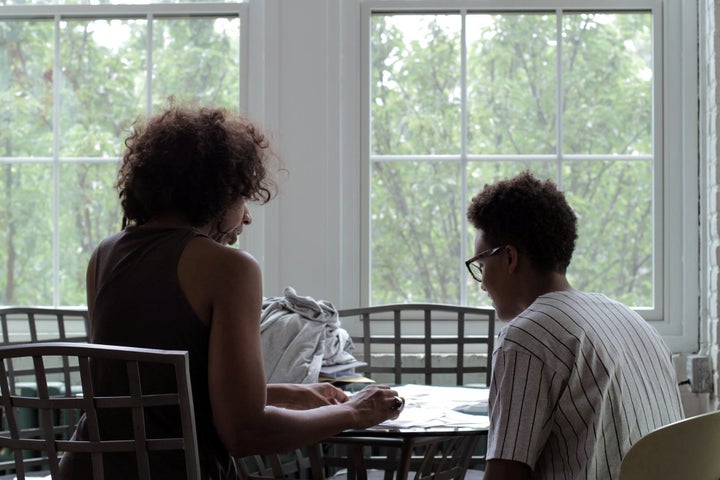 What does the future hold for Butchbaby & Co.?
We've gotten incredible feedback and support. We launched our website in December and, within the first month, we had more than 100,000 pageviews. In a fundraising event we hosted early last spring, called "A Butchbaby Shower," we were able to hit our target goal of $5,000 for sample manufacturing. We get hundreds of emails from people all around the world asking how they can donate money to see this project happen or just indicating interest in the idea and expressing support. 
What all of this support motivates us to do is hustle. Our next steps are a dedicated four-month focus to get internal process and foundations in place so that we can bring this idea to scale. We're looking for investors; we're refining internal goals and process, from a business plan to a brand book to perfect prototypes of the launch clothes for our "work" category we're working to get into consumer-facing production in 2016. We really see our next steps as a major chance to to say thank you to the people who have supported and believed in us, and we want to do it right.
The even bigger picture is continuing to grow our products and service offerings. Long-term, our vision includes expanding our community and offering a variety products ranging from gender-neutral diaper bags to children's books.
Want to see more from Butchbaby & Co.? Head here to check out the website. Missed the previous installments in this miniseries? Check out the slideshow below.
PHOTO GALLERY
FABRICATIONS
Calling all HuffPost superfans!
Sign up for membership to become a founding member and help shape HuffPost's next chapter