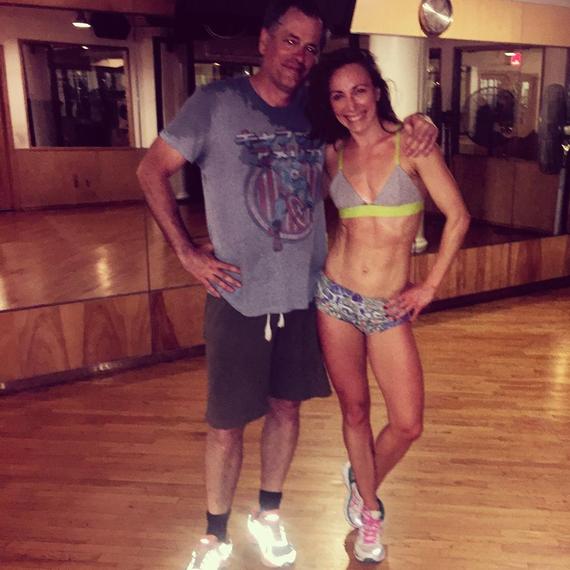 I have had my ass kicked in New York City gyms so many times by a super fit, high energy woman who has pushed me through a tsunami of sweat to discover muscle fibers that I never knew existed and muscle soreness that I never knew was possible.
There's Amy Duffey, for example, owner of the Bar Method in midtown, who led an all-female class of 24 -- and yours truly -- through everything, and anything imaginable, on a ballet barre, from leg stretches to backstretches, balancing weights in precarious positions, squeezing balls between my legs, and squatting again and again and again and again and again. Afterwards, I was as sore as when I played football as a middle school tailback. As Amy says "the (Bar Method) exercises go deep into the muscle and stay there, by isometrics. You are literally sitting on the muscle, which makes you feel the burn."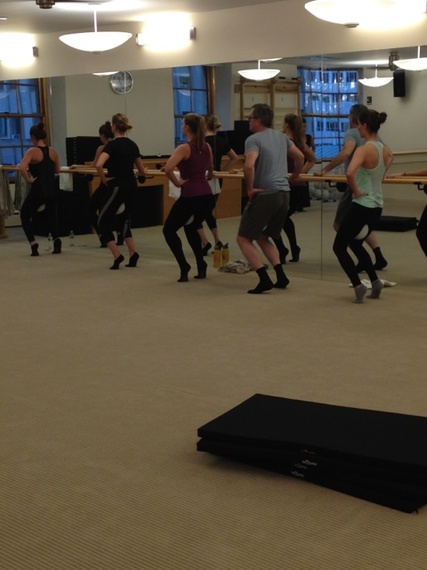 Then there is Soul Cycle's Madeleine Starkey, Twitter name @madstark (I kid you not!) who never lets up, for one second, as she led me and a roomful of others through Madeleine Madness. Mad Stark keep looking over at me with the most sinister smile ever, with rivers of sweat poring out of my body as I was engulfed by the most powerful bass beat that I've ever felt against my chest -- boom, boom, boom. Mad Stark is no joke.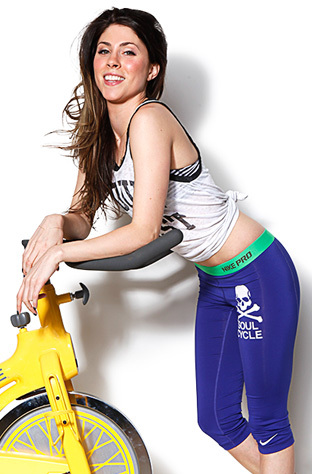 And then there is Sylwia Wiesenberg, and her Tonique Method. If the Spanish Inquisition had known about this technique of physical torture, they would have used it instead of the rack. I'm not shitting (which I had no time to do) as Sylwia broke me down, literally, in her TWO-hour class.

The Tonique Method is like nothing that I've ever seen, or done before. It is a unique toning class (yep, that's why it's called Tonique!) that is a physical psycho-motion blur of dance, martial arts, Brazilian Capoeira, yoga, Crossfit, and non-stop Eastern bloc, sadistic-tinged repetition cycles of squats, push-ups, situps, and planks.
If you have any doubt that Tonique is not the hardest workout in America, then try to follow along with just one eight-minute segment on your computer or smartphone here and then imagine doing FOURTEEN more eight-minute segments!
So far, I have only had the balls to go once to Sylwia's class. But as hard as Tonique is, the workout can make your body harder than any other workout, anywhere. Sylwia herself is walking proof of that, as shown in her Instagram account. She has the most fit body that I have ever seen in real life. But here's the thing. When you are doing her workout, it is only a matter of time -- I'd say 30 minutes tops -- before the visual wonders of her tight butt, and tighter abs, completely wears off and all you do is hold on for dear life in hopes that you can walk again, and not end up with electric paddles on your chest after your heart gives out.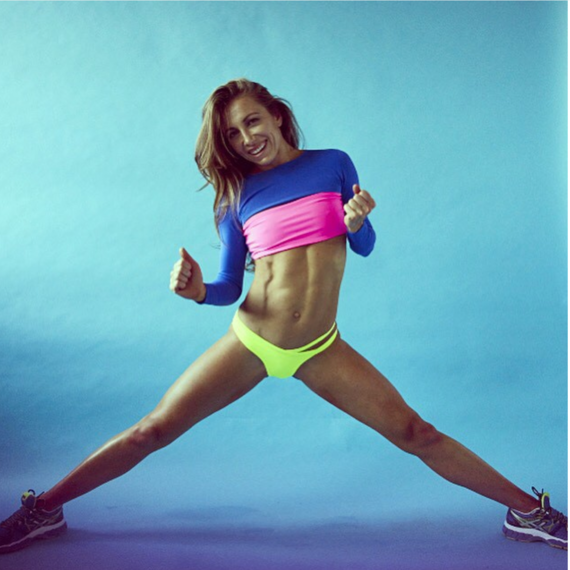 Here's the good news. Sylwia is finally taking the Tonique Method to the masses. To do that, she is developing simpler, and yes easier classes (Thank God!) for beginners, intermediates, and advanced, climbing to the highest peak of physical exertion/exhaustion when you become "Toniqued" (her current two hour madness workout).
Mark my words. Tonique is going to take this country by storm in the next 24 months, and soon you will be hearing folks bragging that they got "Toniqued." The best thing about Tonique is you can do it at home, with no equipment, on your home computer, tablet or smartphone. Even better, especially for us Tonique Tadpoles, the workout puts little to no stress on your joints or ligaments. As Sylwia says, "Tonique is Minimal wear, Maximum Life."
Next week, I plan on taking the deep dive, and getting "Toniqued" by Sylwia, again. And when I do, she's going to again kick my ass while I grin, then grimace, through the pain as she converts me into a stronger, better, and much more humbled man.
PHOTO GALLERY
11 Easy Ways To Shorten Your Life
REAL LIFE. REAL NEWS. REAL VOICES.
Help us tell more of the stories that matter from voices that too often remain unheard.