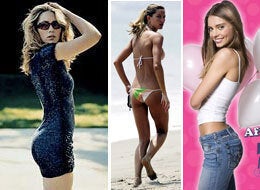 Here's a before and after from MyBootyPop.com: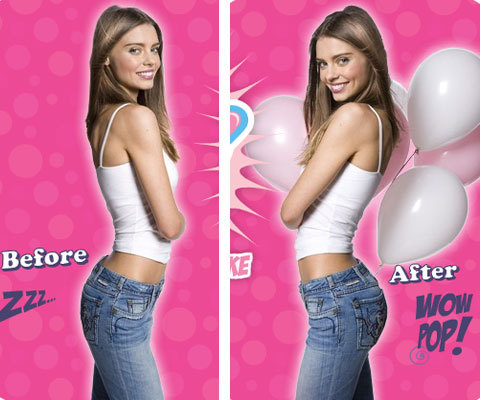 Huffington Post blogger Leslie Goldman decided to give one a whirl. Here's her before and after: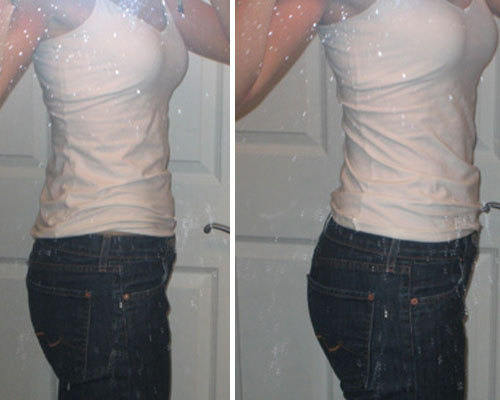 8:20am I run into the bedroom where Dan is still sleeping and start yelling and screaming for him to "look at my new butt!" He is very tired but musters the energy to prop himself up on one elbow (note: the fact that his wife is running around like a banshee, hollering about her butt at 8am, does not even cause him to blink an eye. He is quite used to such antics by this point.) "How lucky do you feel to have a wife that pulls stunts like this?!" I ask/demand. He firmly swats me in the ass to show his appreciation and we are both struck by the resounding, hollow "Thwuhp!" that fills the room; usually, such a move would emit a hard "Thwack!"
What do you think? Is this offensive or would you gladly wear one? Any other butt-enlarging techniques we've overlooked?
Popular in the Community