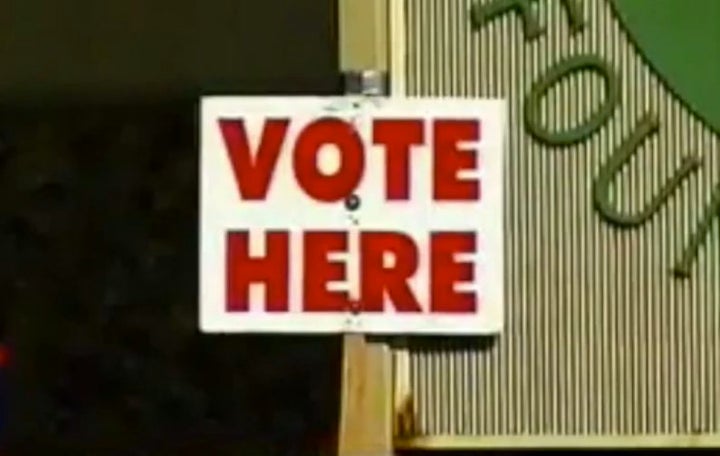 Election day: it was six in the morning and pitch dark as I passed the Berkeley Pit mine. A mile wide and half as deep, its terraced walls leach metal into the toxic lake below. The mining has stopped, but pumps will run forever to treat the effluent. Still, there are deaths: A flock of snow geese stopped there to rest, and took a drink. Flying south, they fell dead from the skies, their insides burned. ASARCO, corporate heir to the copper barons, initially denied responsibility.

The list of casualties from Butte mines is long. Hungry, tenacious people came from around the world to dig copper in the tunnel mines. Hundreds died trying, but the survivors built Butte. Owner greed, ruthlessness treatment of workers, and company control of the press and government radicalized the people. Strikes came. The Wobblies -- the socialist International Workers of the World -- sent in organizers. One, Frank Little, was kidnapped by company goons in August, 1917, then tortured and lynched. In death, he helped build Butte's unions.

Driving up Harrison Street I'd passed Johnny Franklin's Sport Shop. Inlaid brick at the building's top still reads: SOCIALIST HALL.

They're not many socialists left in Butte, and globalization plus boom/bust copper prices have broken union power. But Butte remains. Decades of hard living and hard times birthed a hard-nosed, passionate, and compassionate community. Defying logic, it's unwilling to die.

By election day Montanans had endured an unprecedented deluge of out-of-state campaign money. More than $40 million, mostly for attack ads, flooded our state of one million people. The strategy was doubly sinister: First, incessant attacks create false "truth," changing votes. Second, they demoralize people, making them cynics about democracy, gutting their will to vote. Both effects benefit the conscienceless interests funding the attacks.

So I arrived at the Civic Center not knowing what I'd find -- civic engagement or apathy. The hall reflects Butte's spirit of sixty years past. In 1948 town leaders urged citizens to approve a $995,000 bond -- $9.6 million in today's money. They did, 7,165 votes to 4,357, and on March 19, 1952, the huge building was dedicated by crowds of citizens, a deluge of American flags, and Butte's two high school marching bands.

My job for the day was "legal observer," a lawyer helping assure that all who were entitled to vote got to do so. In Butte, a fully unnecessary job: Though the polls didn't open until 7, the lights were already on, the election staff and volunteers at tables serving forty precincts, 88 polling booths in the middle of the floor and more tables for overflow. Inside and out, people were lining up to vote. They were almost all Caucasian, descendants of Irish, German, Slovakian, Polish and Russian immigrants. Old, middle aged and young, mothers with infants kicking softly on their hips, fathers carrying babies in bassinets. Throughout the day they came, freshly washed, well-haired and bald, wearing baseball caps, sweatshirts, short skirts, working clothes, running shoes and hard-warn boots, men with earrings and women with scarves, old people with tremors and others using walkers -- patient, quiet, good-natured, and determined to vote.

Both Republicans and Democrats had poll watchers. Unlike Washington and much of the nation, they worked together to make sure things worked right. A Republican watcher came to me, concerned -- a staffer of a Democratic candidate was introducing student observers to the poll workers; the Republicans had been told it was inappropriate for relatives of candidates to do that work. I spoke to the staffer and she agreed to leave. Before going, she said to the Republican, "Are we OK now?" "Yes," was the reply. "You know this is not personal. You know I care for you."

For six and a half hours I watched the people vote. They got their ballots from volunteers who knew what they were doing and treated their neighbors with friendly respect. Then the citizens walked to the center of the great floor, waiting for others to finish voting, stepping forward when a cubicle became vacant. They opened their envelopes, and leaned intently and earnestly into their assigned and accepted task. The ballot was long, from County Recorder to President of the United States, plus five initiatives, and the voters of Butte took their time as relatives or neighbors held their infants, and children played on the floor.

I looked at their backs from where I sat -- forty at a time, all day long. And watching, realized: These were the American citizens of Butte, Montana, engaged in an act of sober hope, and sacred, secular prayer.
Brian Kahn hosts HOME GROUND radio. A lawyer, he is author of REAL COMMON SENSE: Using Our Founding Values to Reclaim our Nation for the 99%, and winner of the Montana Governor's Award for the Humanities. He lives in Helena, Montana.
REAL LIFE. REAL NEWS. REAL VOICES.
Help us tell more of the stories that matter from voices that too often remain unheard.