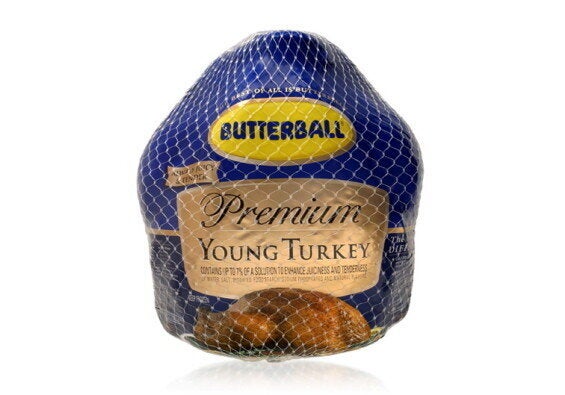 In December, an undercover video from Mercy For Animals showed footage of animal abuse at a Butterball turkey raising facility. The turkeys were kicked, dragged and thrown around the Butterball farm in North Carolina. Two months later, five Butterball employees have been charged with felony and misdemeanor animal cruelty, according to a press release emailed to The Huffington Post.
Additionally, Dr. Sarah Jean Mason, the director of Animal Health Programs (Poultry Division) at the North Carolina Department of Agriculture, has pled guilty to obstruction of justice. She admitted to leaking confidential information about the criminal cruelty investigation to a Butterball veterinarian, who was a longtime friend. She wanted to stop any potential animal abuse, Mason explained.
"We commend law enforcement for taking swift and decisive action in bringing these animal abusers to justice," said Mercy For Animals Executive Director Nathan Runkle. "These arrests should send a clear message to the meat industry that cruelty to animals will not be tolerated."
Watch the original footage below: