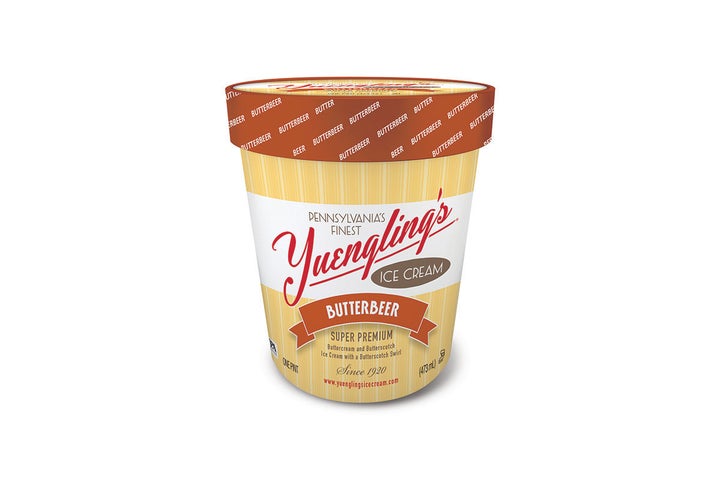 Hold on to your wand, because the news only gets better: The pint is made with half buttercream ice cream, half butterscotch ice cream, and is twisted with a butterscotch swirl. Yum.
"My kids were big Harry Potter fans and we wanted to do something unique," David Yuengling, president of Yuengling's Ice Cream, told HuffPost. And that's how this flavor was born.
Butterbeer, in J.K. Rowling's tales, is an ale that can give you a bit of a buzz. But in the muggle world ― that is, the kind we can get our hands on ― it's been transformed into a drink made for all ages. (Read: zero alcohol.) That's true at the theme park and in this newest ice cream flavor.
But even if there's no booze in the pint, we think it only fitting that an ice cream company that has its roots in beer should be the ones to put out this flavor. Yuengling ice cream was started during prohibition by the owner D.G. Yuengling & Son Brewery, after all, though it no longer has ties with the beer company it shares its name with.
The pint can be found at many local supermarket chains and retails around $3.69 - $3.99. The best news is, it's here to stay. The flavor will be a regular part of Yuengling's Ice Cream 20-flavor lineup forever more.