Nestlé is debuting a new candy bar in 2014: the Butterfinger Peanut Butter Cup. And make no mistake -- this is Nestlé 's declaration of war on Reese's.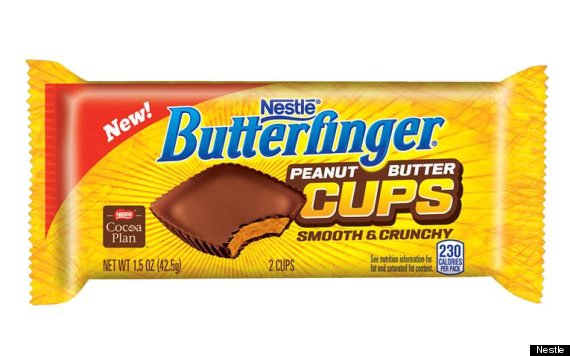 "America's candy industry has had one giant brand in the peanut butter category -- but not anymore," a Nestlé spokesman told Confectionary News.
Reese's is one of the top-selling candies in the country, so Nestlé is readying for a hard fight. It's pulling out the big guns -- there will be an ad for the new candy during the second half of the Super Bowl in 2014.
While it's too early for a taste test since the bar is not yet out, Nestlé has revealed its slogan: "The cup just got crunchy."
Let's just hope both teams are ready for battle. We'll bring the milk.