A curious 70-mile swarm flying over Colorado left meteorologists scratching their heads this week after it covered a portion of their weather radar.
At the time, they suspected the massive cloud was birds, but they later found out it was actually insects ― swarms and swarms of butterflies.
On Tuesday, The National Weather Service of Boulder and Denver shared video of the moving clusters on Twitter with a call-out to bird experts, asking if anyone could identify what kind of birds they were.
"We are confident it is local bird migration but so far no bird experts have been able to identify the breed," the NWS Tweeted.
"Insects rarely produce such a coherent radar signature. Migrating birds do all the time," the NWS said of their initial misidentification.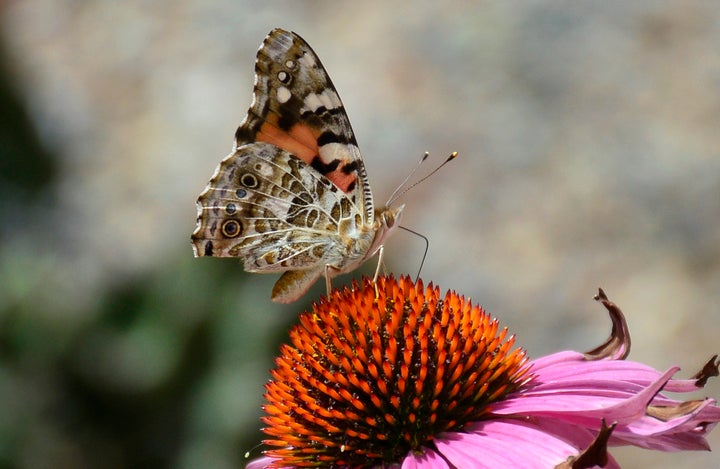 As beautiful as the radar's pink, purple and blue colors may be, Paul Schlatter of the NWS told the Associated Press that the colors are a result of the butterflies' shape and direction, not their physical appearance.
He added that midwestern radar stations will occasionally pick up butterflies. He believes it's a first for Denver, however. 
On the ground, locals have meanwhile been sharing photos and videos of some of the painted lady butterflies that have been flittering across Colorado in recent days.
Mary Ann Colley with the Butterfly Pavilion in Westminster, Colorado, said there are several factors contributing to the butterflies' particularly large numbers.
"We've been planting the right types of plants, and with the fantastic weather we've been having, it's the right combination of success for these butterflies," she told KUSA.
Calling all HuffPost superfans!
Sign up for membership to become a founding member and help shape HuffPost's next chapter
BEFORE YOU GO