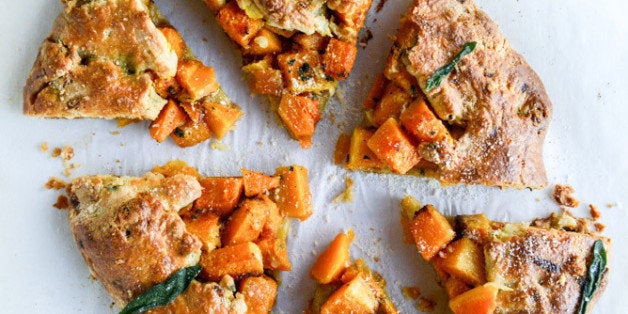 Butternut squash is one of our favorite fall vegetables, in part because it is so versatile. When the choices at the farmers market start to dwindle, you have to rely on increasingly fewer vegetables to keep things exciting through the cold, and sometimes bleak, months ahead. Butternut squash is your answer. It's sweet enough to go into desserts, but also perfect for savory, warming dishes like soups, gratins and lasagna. Roasted butternut squash can turn a dull salad into a fall stunner, and can lend a vegetarian creaminess to dishes like risotto and ravioli.
If you find yourself hesitating to use butternut squash because you don't want to battle the rock-hard skin, fear not. We've got a life-changing trick for you for peeling butternut squash that requires nothing but a microwave. Once you've got this trick under your belt, butternut squash will be your go-to vegetable this fall and winter.
Besides the classic butternut squash soup, there are so many recipes that highlight this sweet-and-savory favorite. To make sure you never tire of this classic vegetable, we've rounded up 65 butternut squash recipes to carry you through fall and winter.
Cranberry, Butternut And Brussels Sprout Brie Skillet Nachos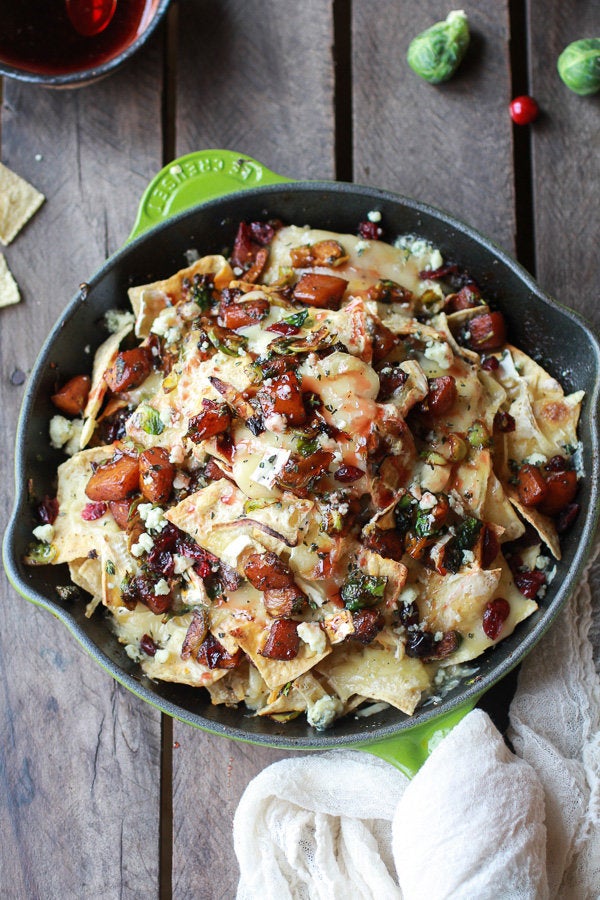 Roasted Squash, Quinoa And Arugula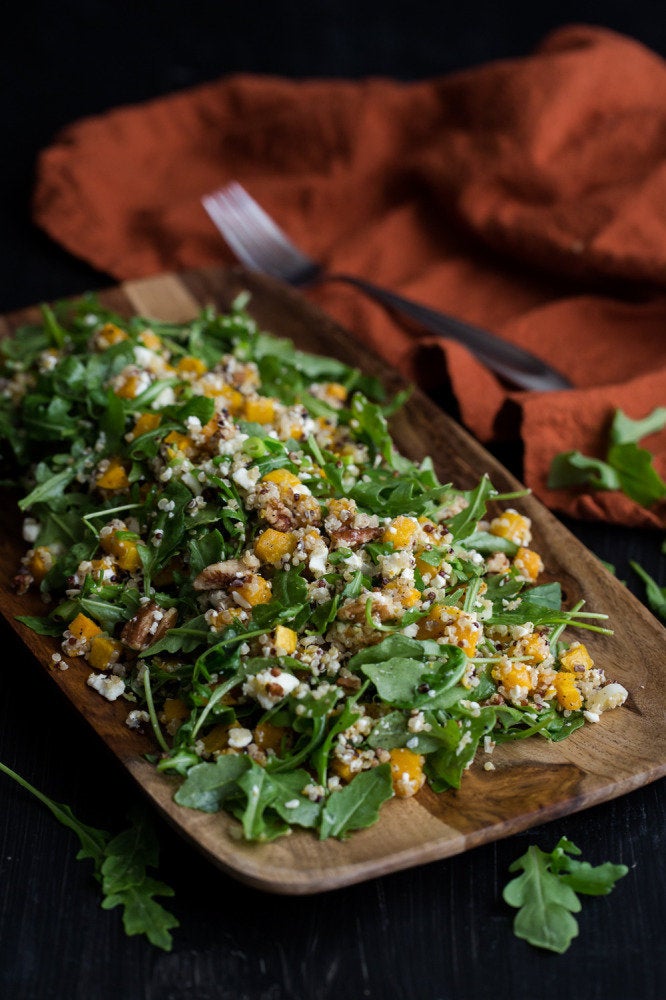 Irish Red Ale Butternut Squash Soup With Goat Cheese And Pomegranate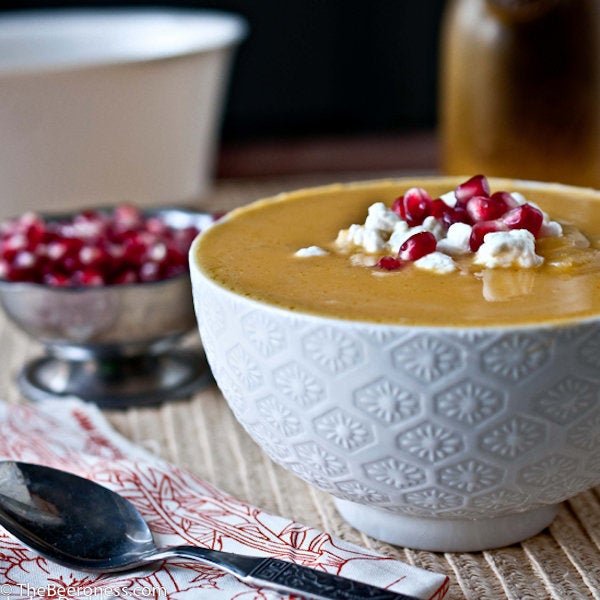 Butternut Squash Parmesan Gratin With Sage Breadcrumbs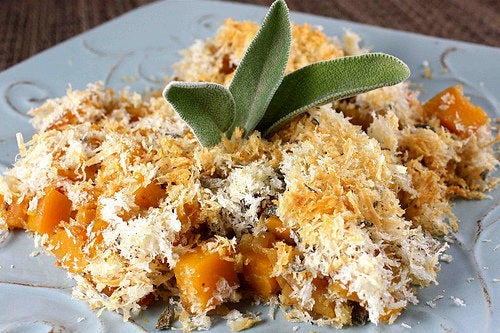 Simple Caramelized Butternut Squash And Kale Florentine Lasagna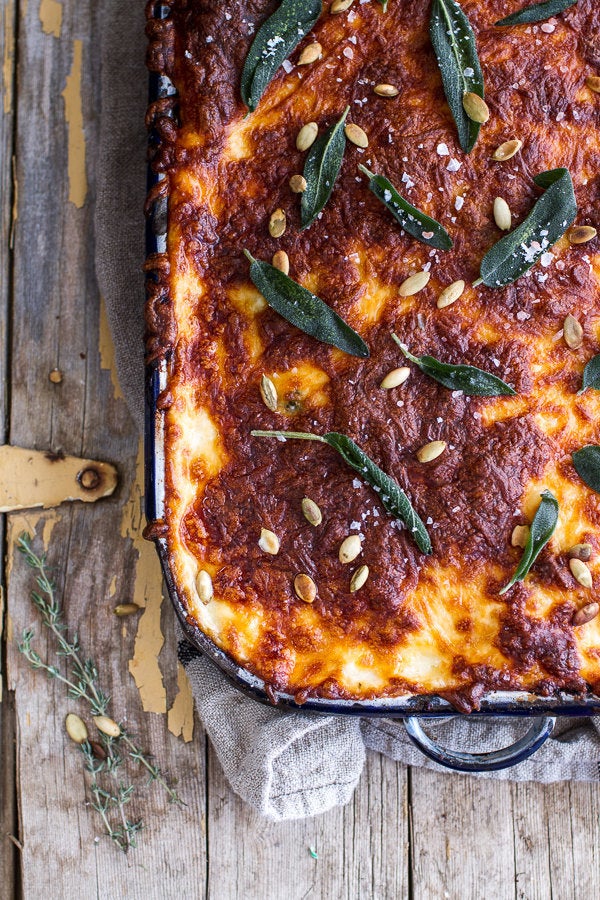 Butternut Squash Pie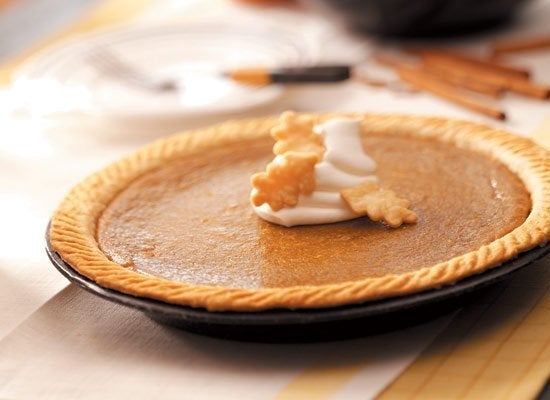 Curried Butternut Squash, Brocoli, Cheddar And Goat Cheese Soup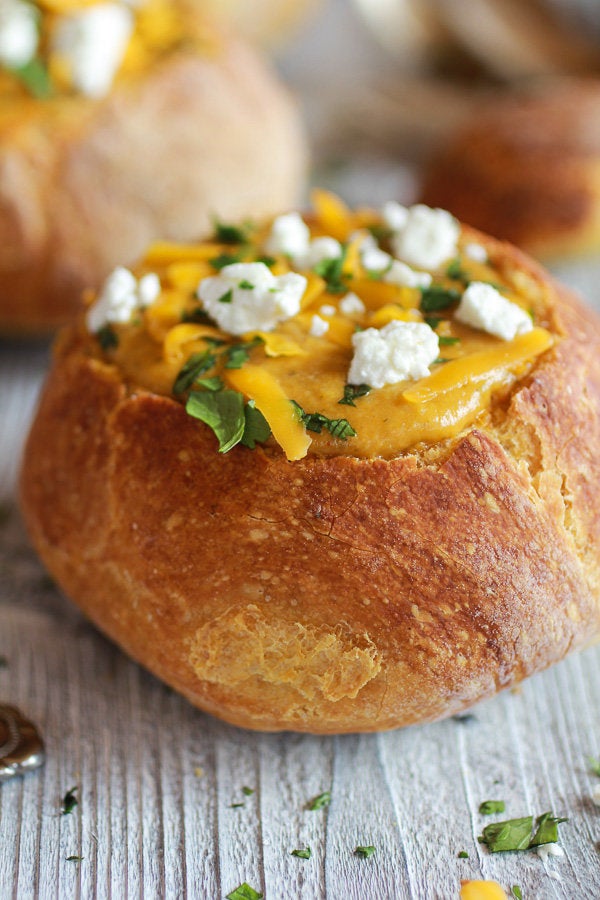 Butternut Squash Black Bean Tostadas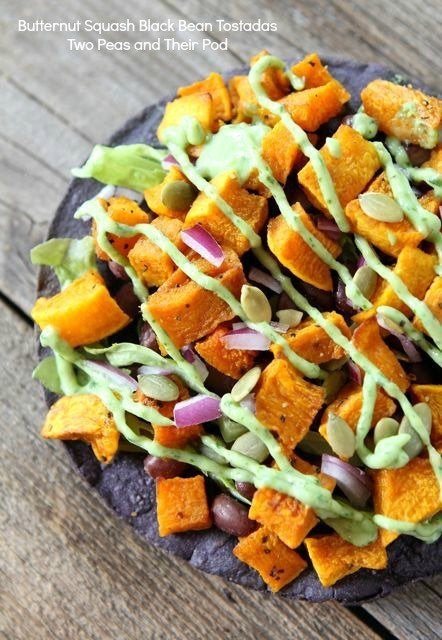 Baked Butternut Squash And Cheese Polenta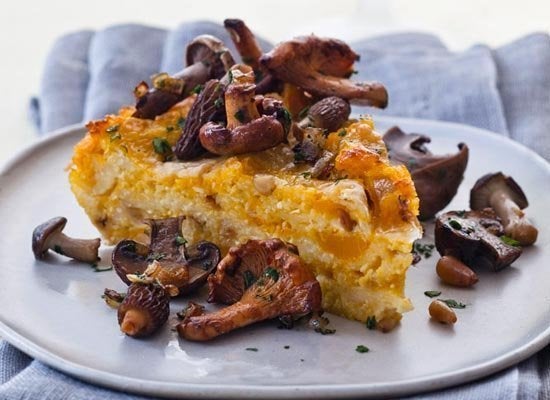 Quentin Bacon/Food & WIne
Butternut Squash Skillet Lasagna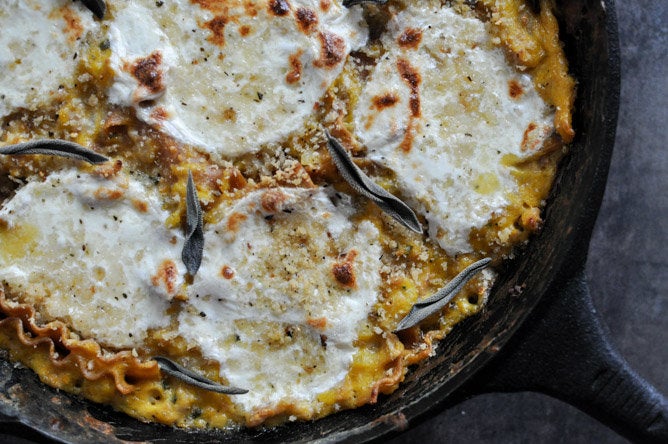 Roasted Butternut Tikka Masala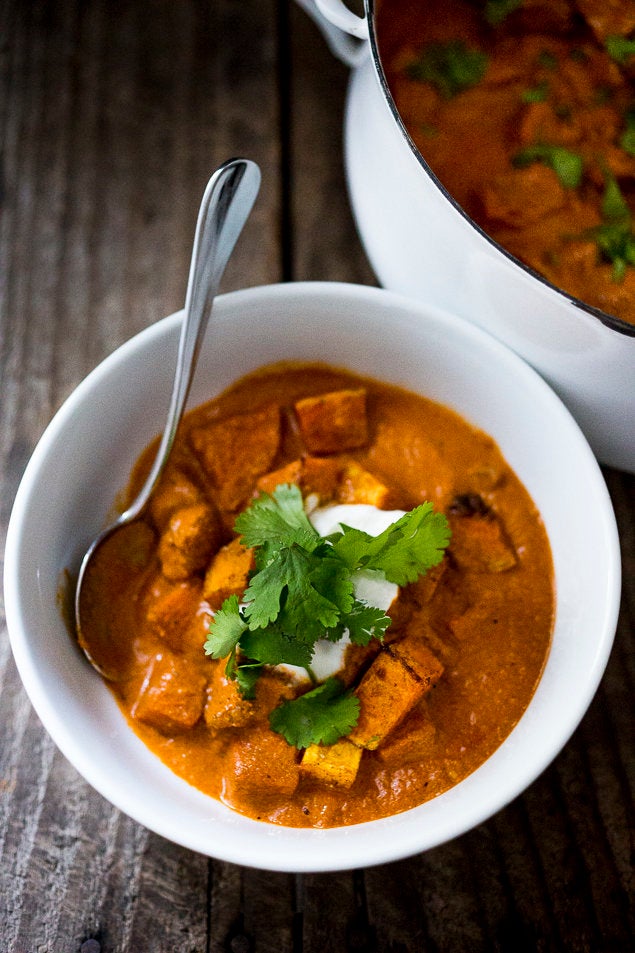 Roasted Butternut Squash Pizza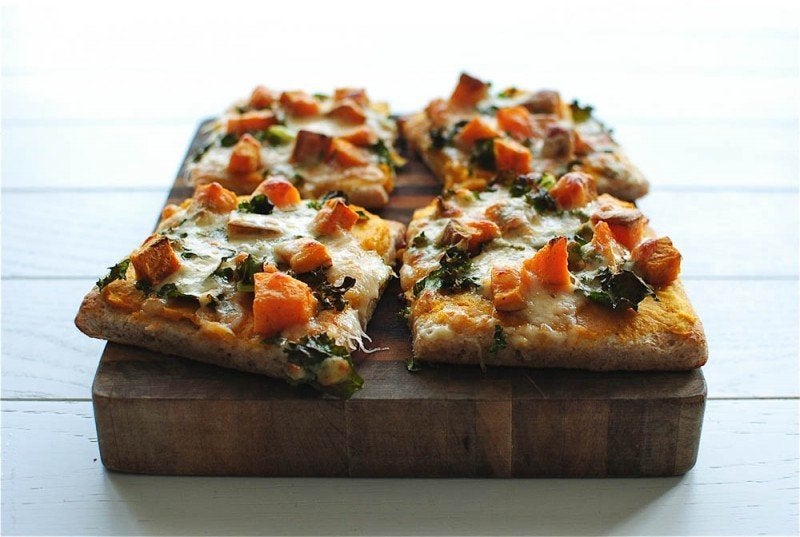 Bean, Corn And Squash Stew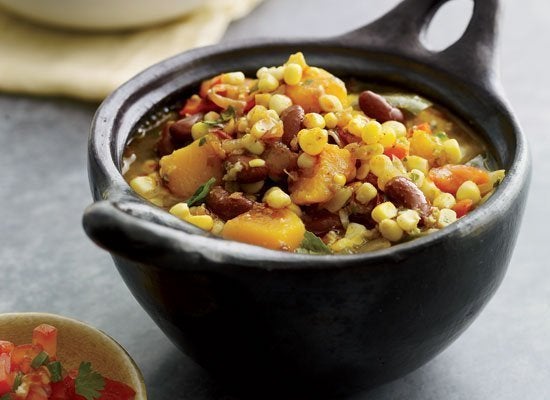 Roasted Butternut Squash & Balsamic Sauce for Pasta (& More)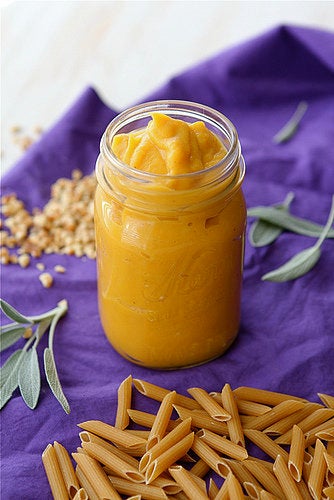 Butternut Squash Stuffed Mushrooms With Goat Cheese And Balsamic Glaze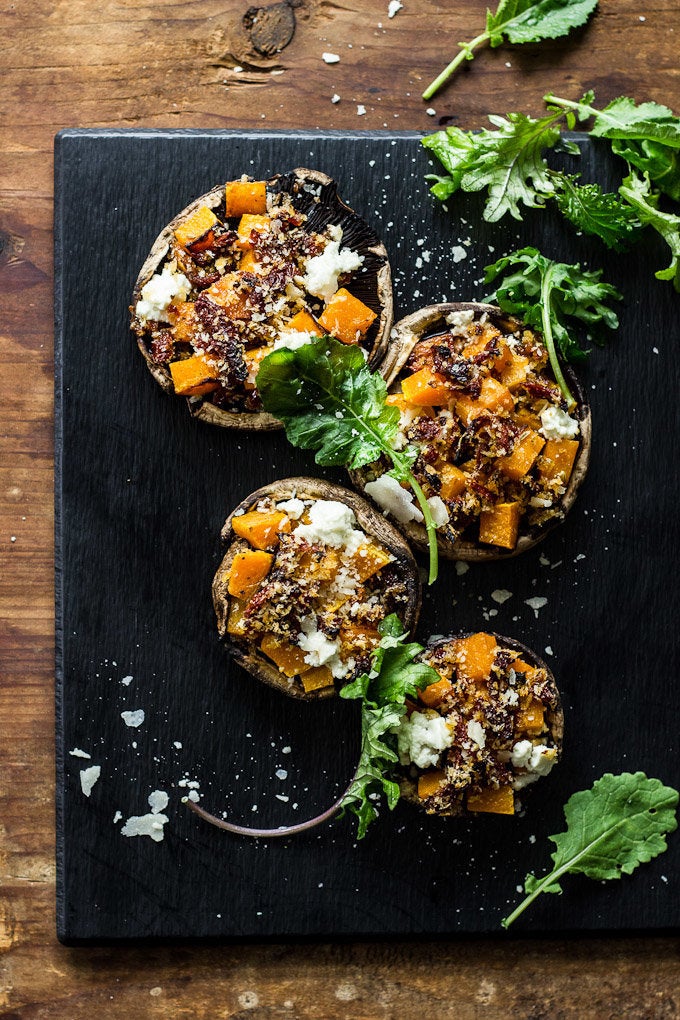 Roasted Butternut Squash, Radicchio, And Onion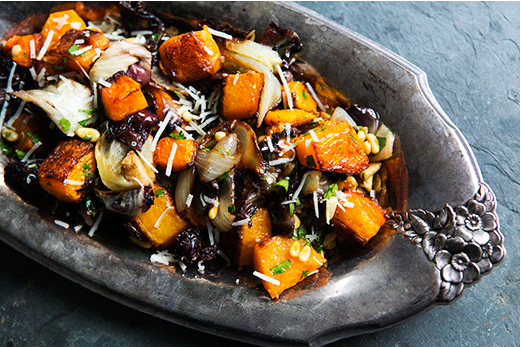 Butternut Squash And Sage Wontons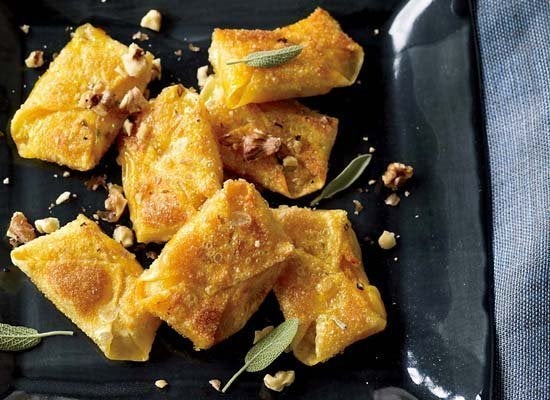 Spiced Butternut Squash Cupcakes With Maple Cream Cheese Frosting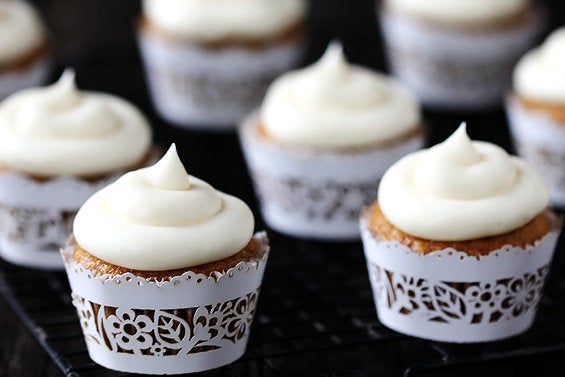 Butternut Squash, Brussels Sprout, And Bread Stuffing With Apples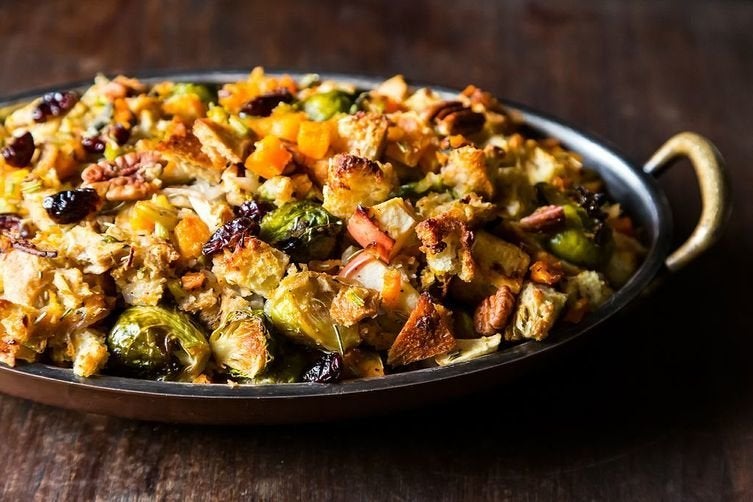 Butternut Squash Enchiladas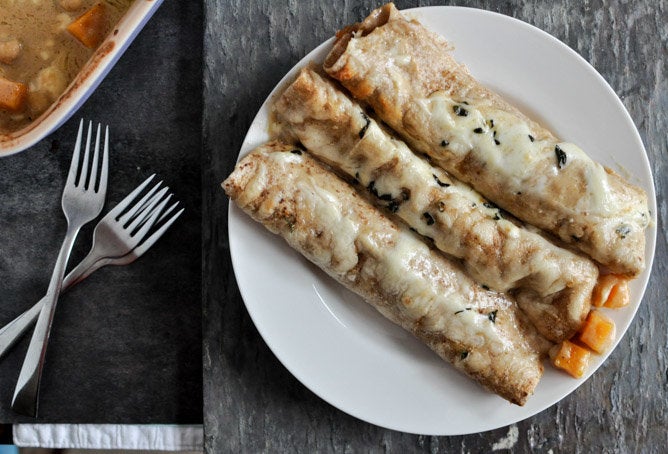 Spiced, Roasted Butternut Squash With Shrimp-And-Rice Filling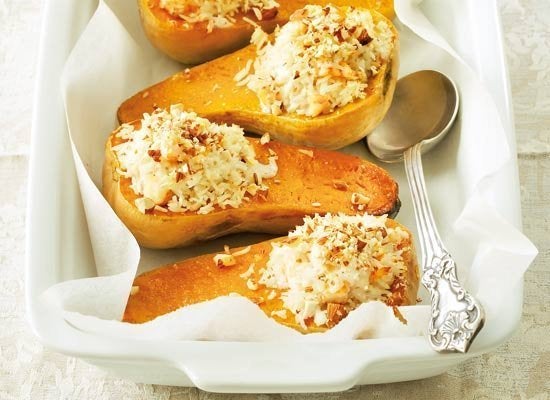 Roasted Squash Soup With Maple-Glazed Banana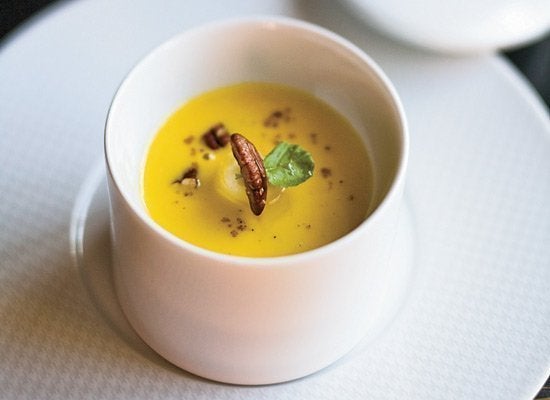 Quentin Bacon/Food & WIne
ABC Kitchen's Butternut Squash On Toast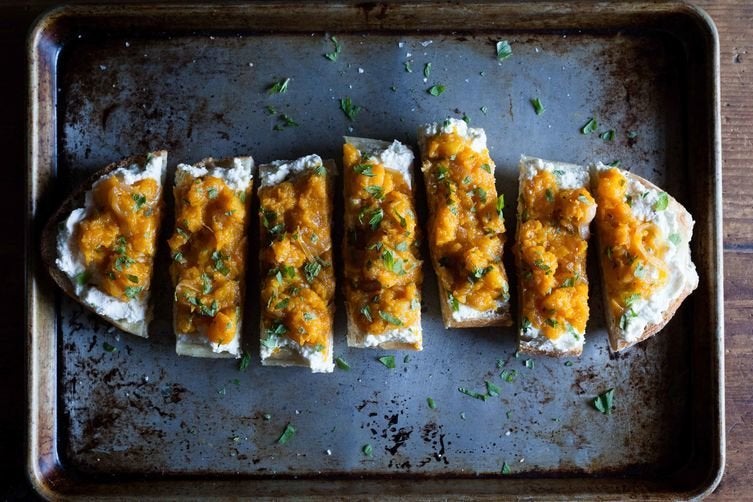 Roasted Butternut Squash With Cracklings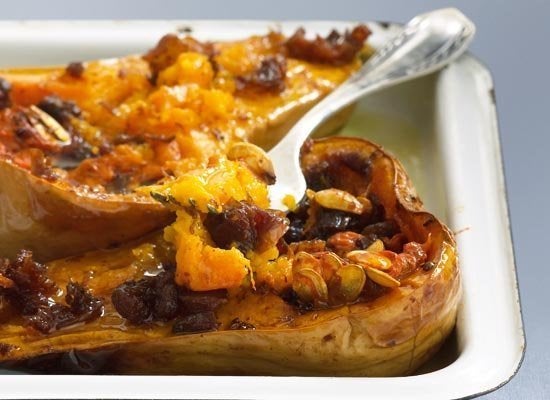 Caramelized Butternut Squash Wedges With A Sage Hazelnut Pesto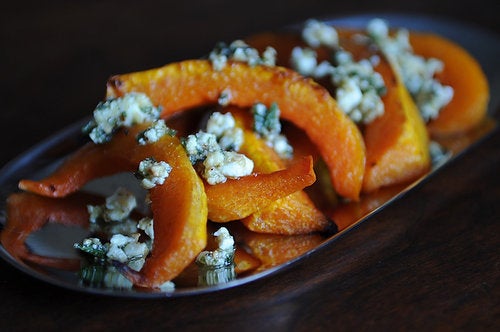 Northern Spy's Kale Salad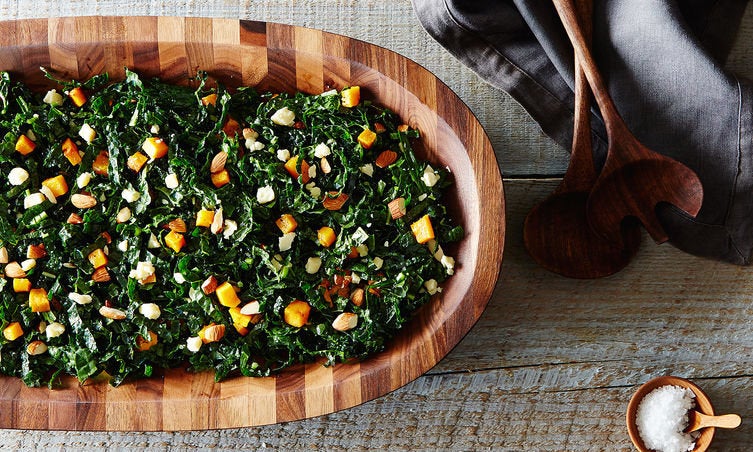 Quinoa Salad with Butternut Squash, Dried Cranberries And Pepitas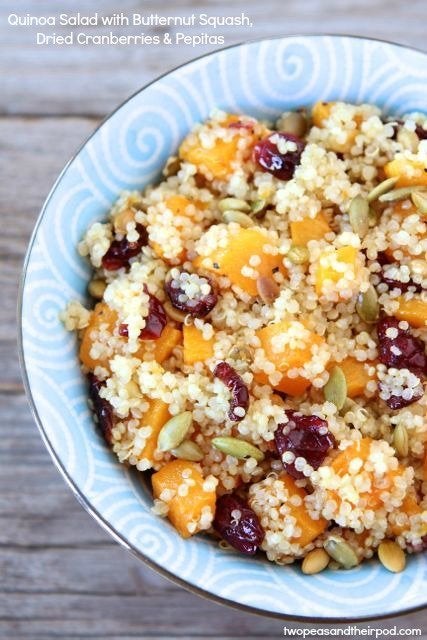 Cappellacci di Zucca (Butternut Squash Cappellacci)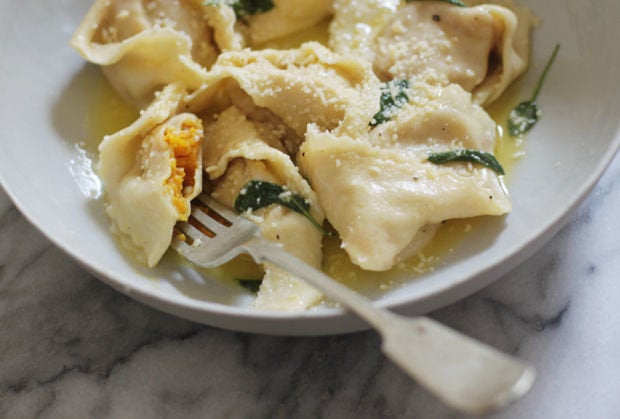 Baked Tortellini with Turkey, Butternut Squash And Chard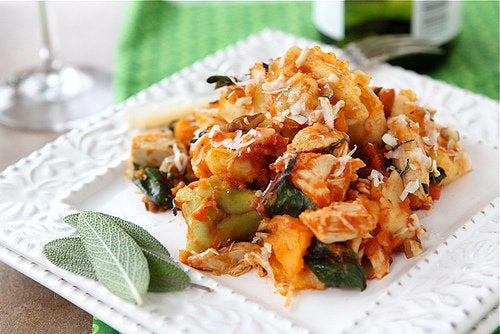 Twice Baked Butternut Squash With Quinoa And Gorgonzola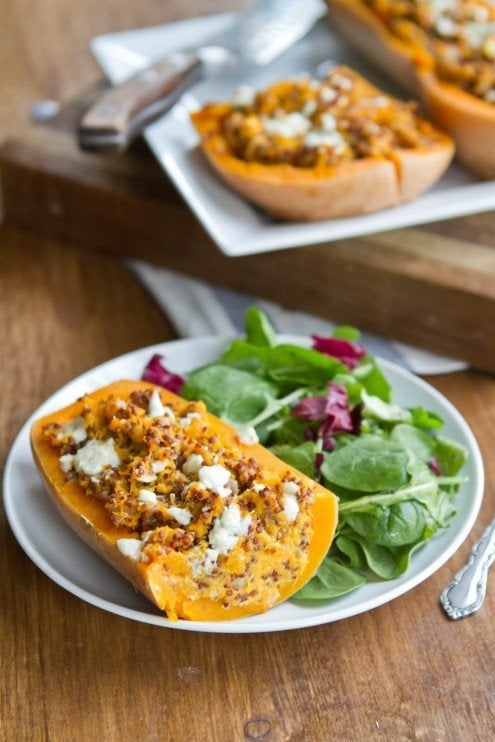 Pasta With Butternut Parmesan Sauce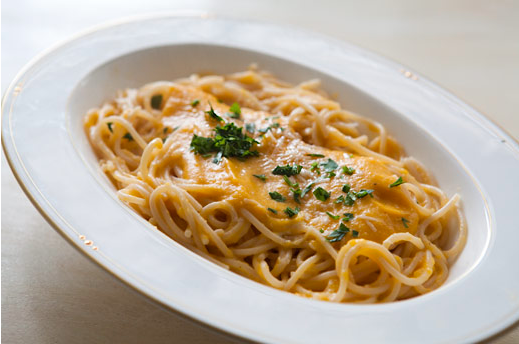 Golden Beet And Pomegranate Salad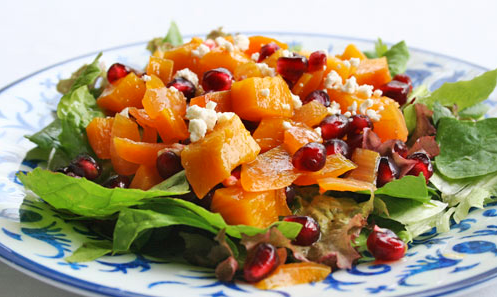 Winter Salad Of Roasted Golden Beets And Butternut Squash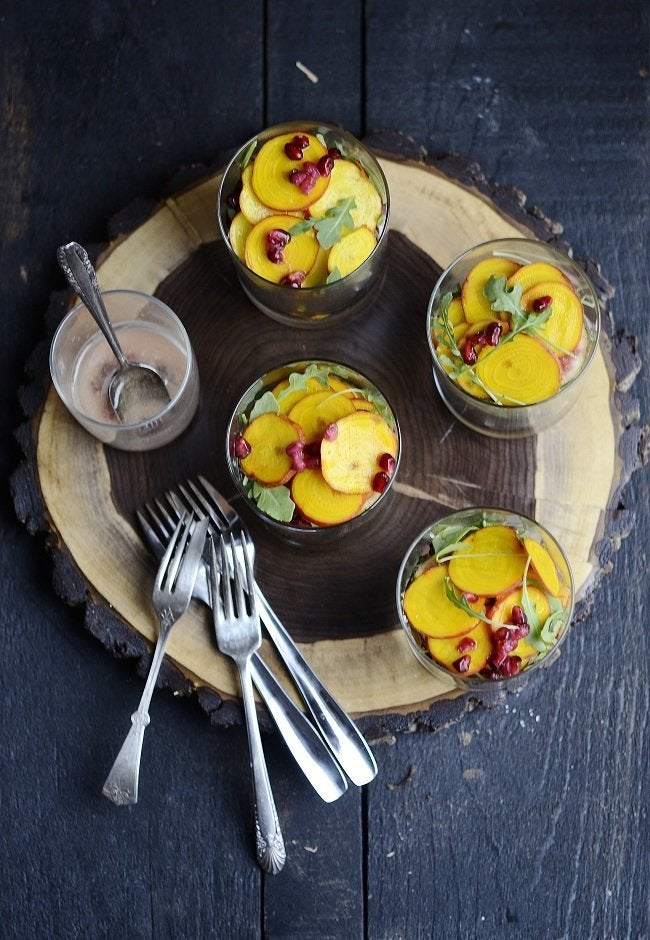 Butternut Squash, Bacon And Blue Cheese Macaroni And Cheese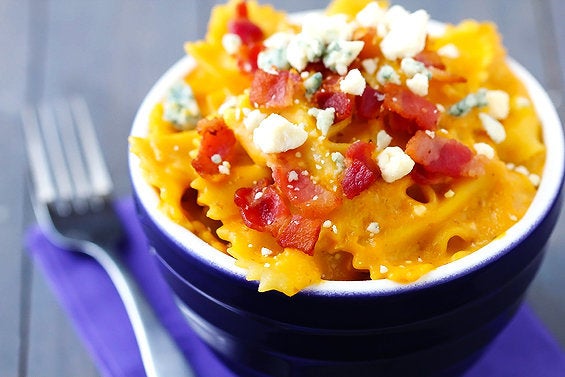 Butternut Squash Wedges With Maple Butter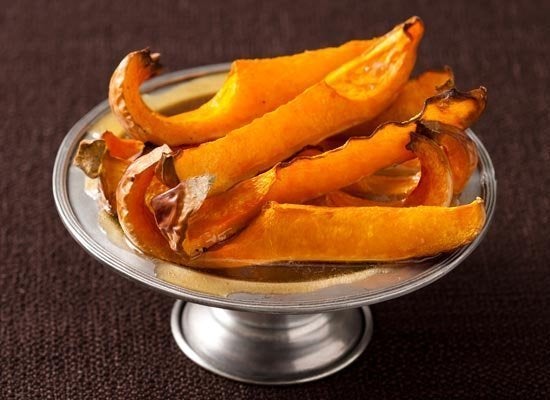 Artusi's Butternut Squash Pie (Torta di Zucca Gialla)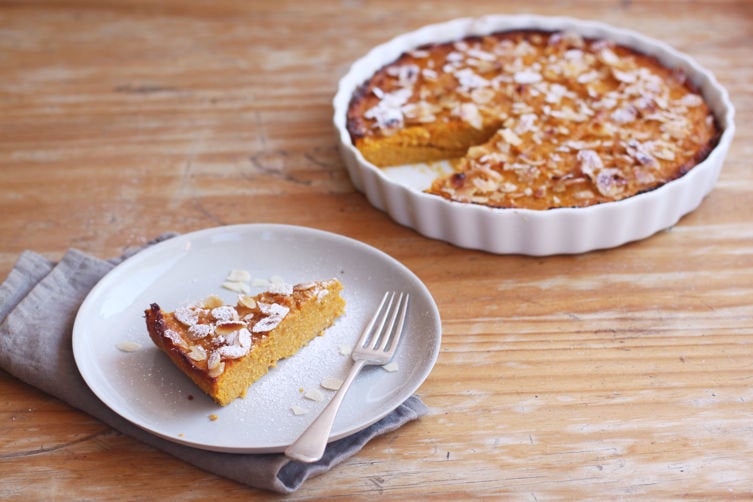 Butternut Squash Risotto
Easy Butternut Squash Shells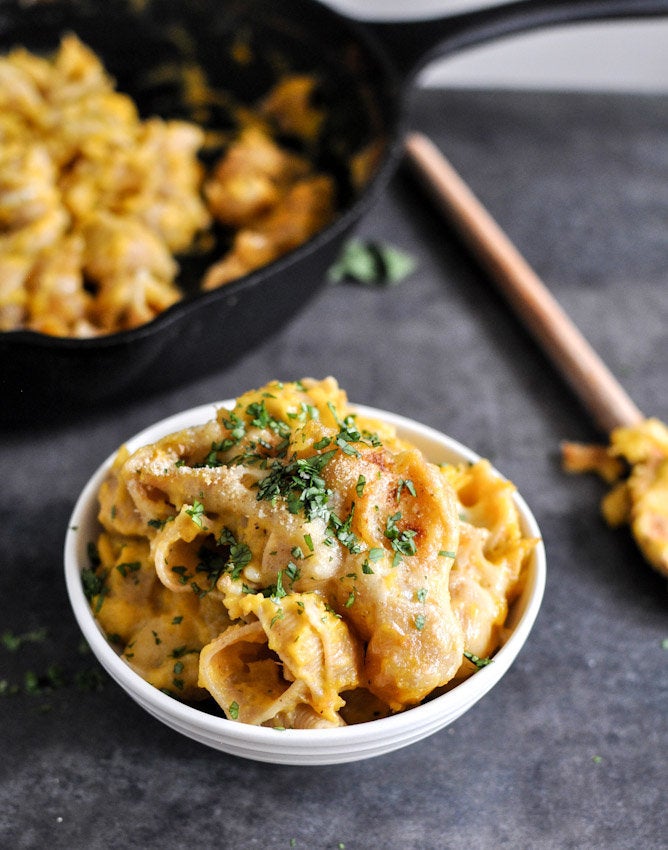 Butternut Squash Butter Lettuce Salad With Spicy Avocado Dressing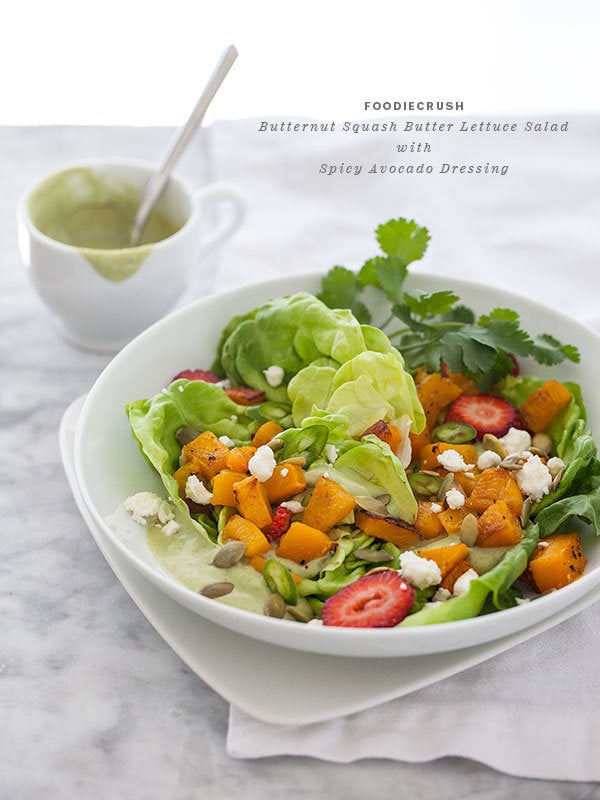 Roasted Butternut Squash Soup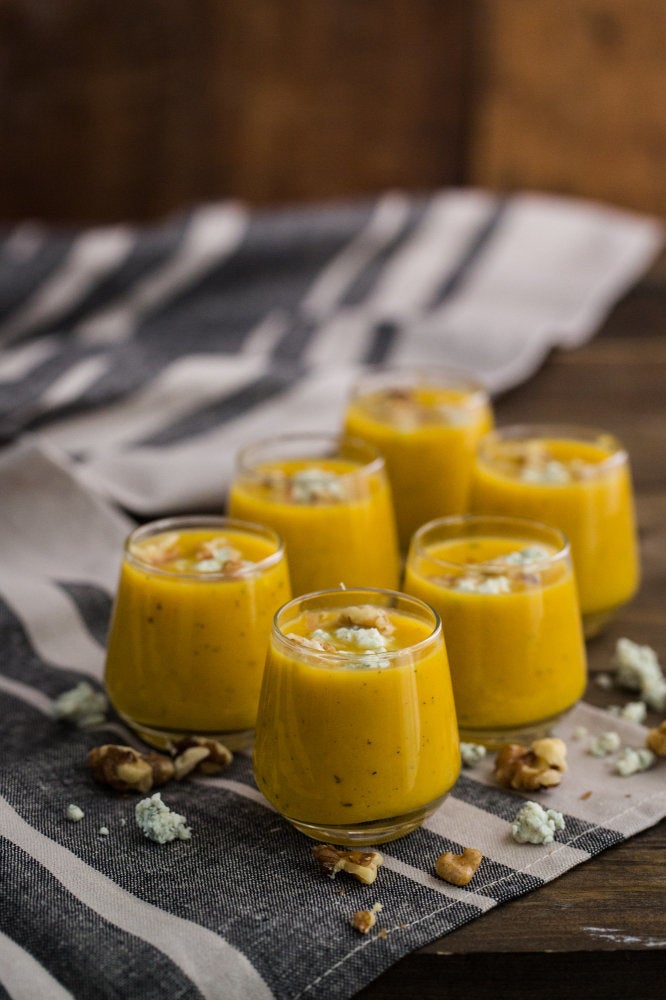 Slow Cooker Butternut Squash Pulled Pork Tacos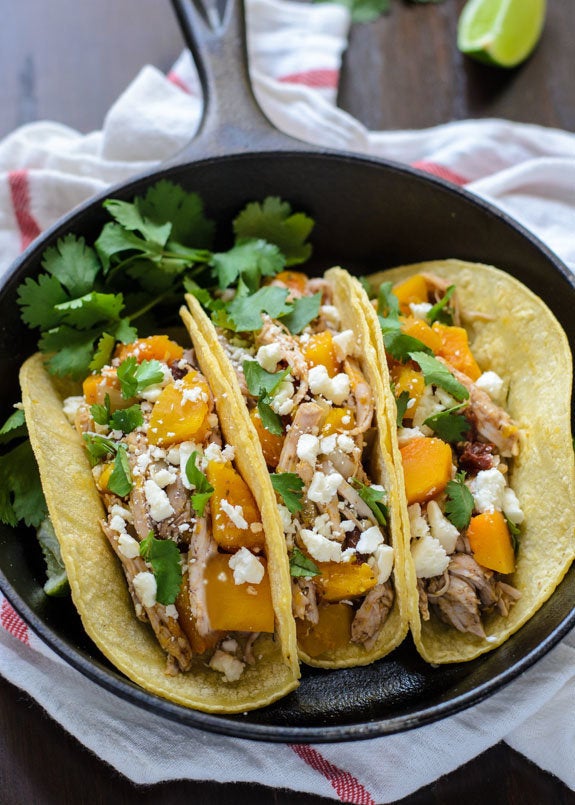 Butternut Squash And Roasted Garlic Galette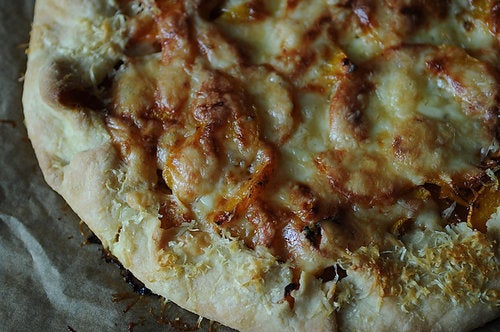 Mousaka With Butternut Squash And Sweet Potatoes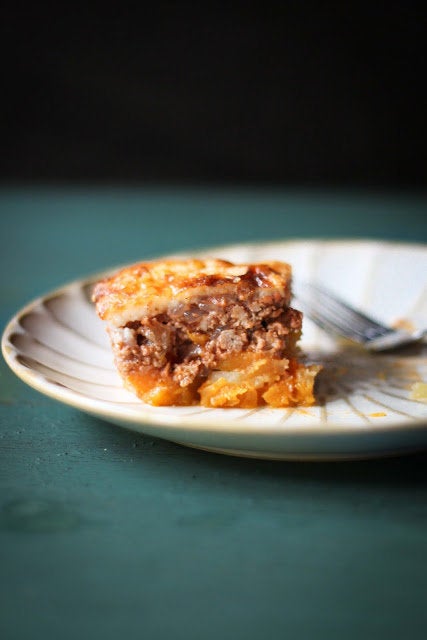 Red Quinoa With Butternut Squash, Cranberries And Pecans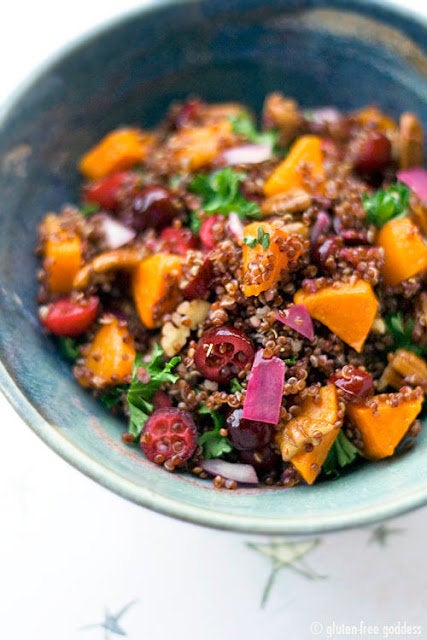 Gluten-Free Butternut Pecan Scones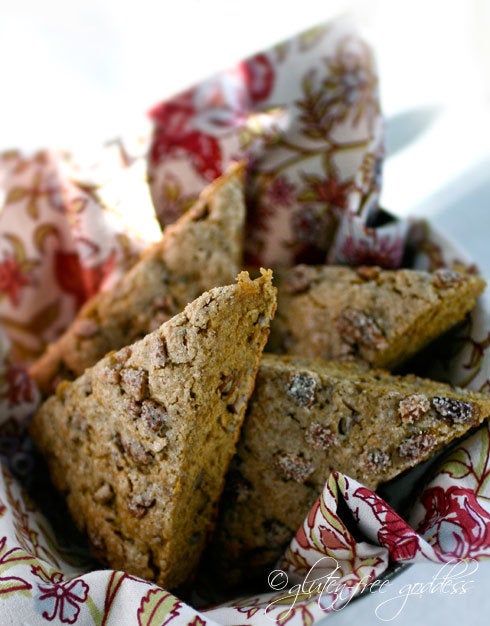 Polenta Crostini With Butternut Squash, Ricotta And Sage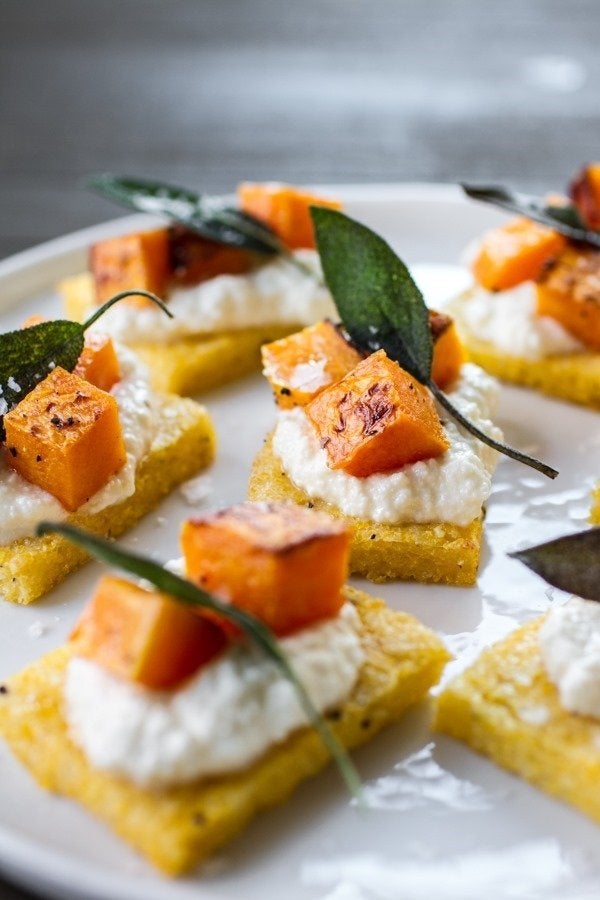 Caramelized Butternut Squash Wedges With A Sage Hazelnut Pesto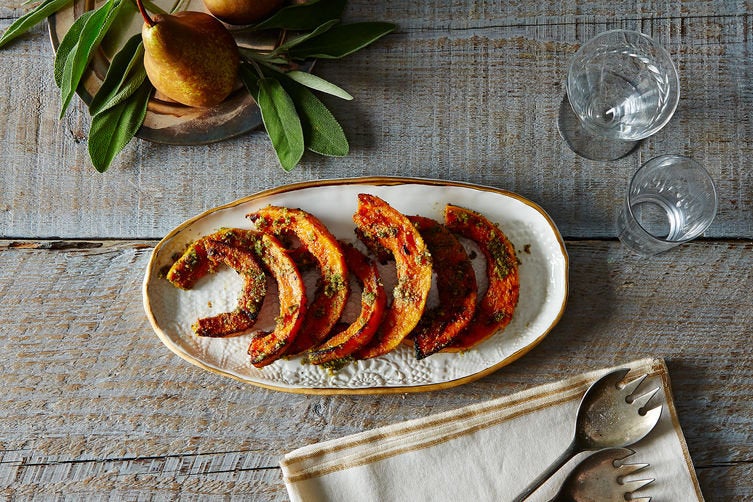 Mashed Potatoes With Butternut Squash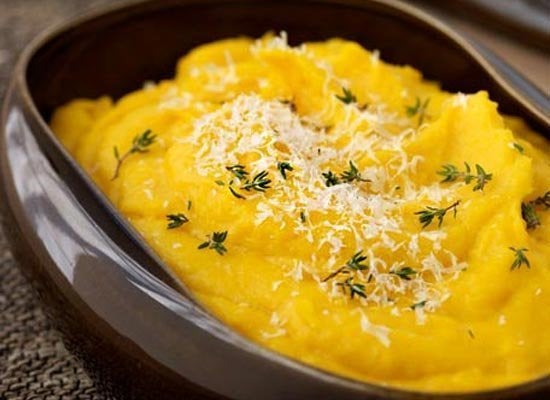 Frances Janisch/Food & Wine
Orecchiette with Roasted Butternut Squash, Kale, And Caramelized Red Onion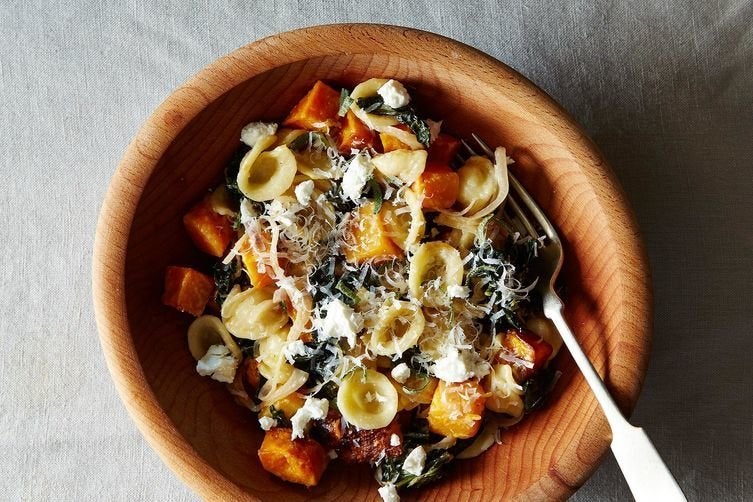 Butternut Squash And Cider Soup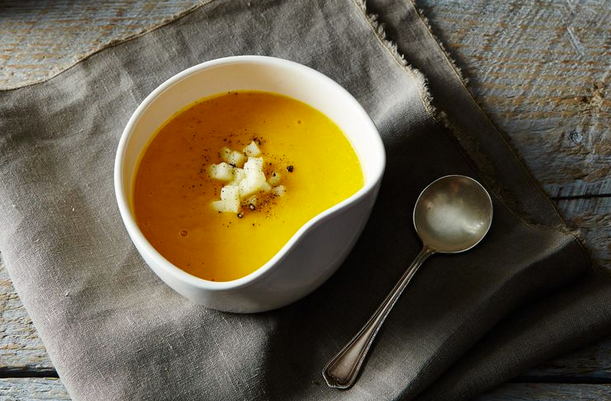 Butternut Sage Scones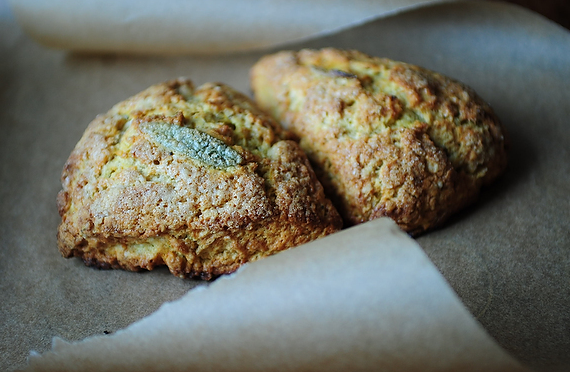 Roasted Butternut Squash Coconut Curry Puree/Soup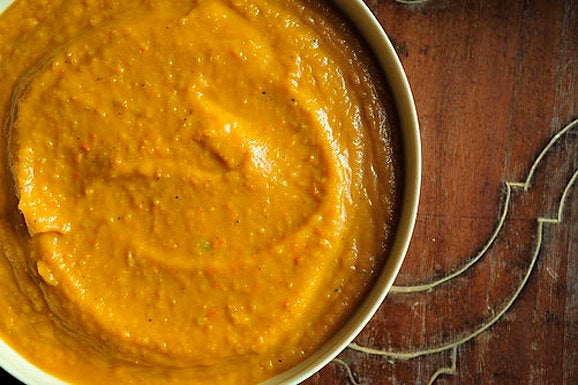 Red Quinoa Salad With Spicy Lime Vinaigrette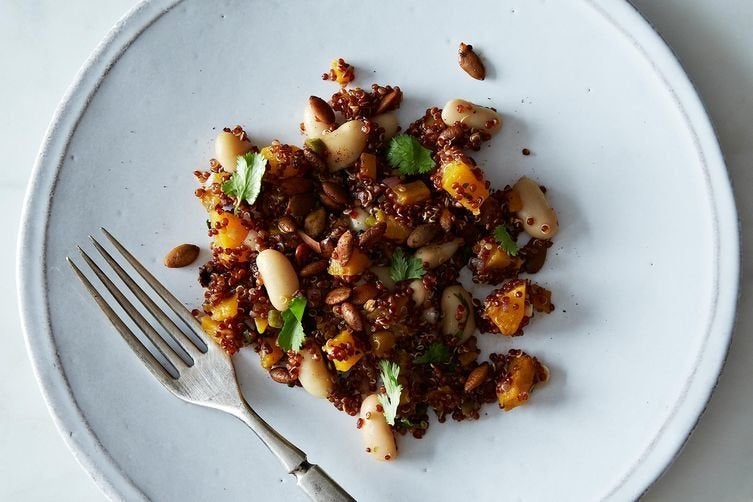 Roasted Butternut Squash With Brown Sugar Bacon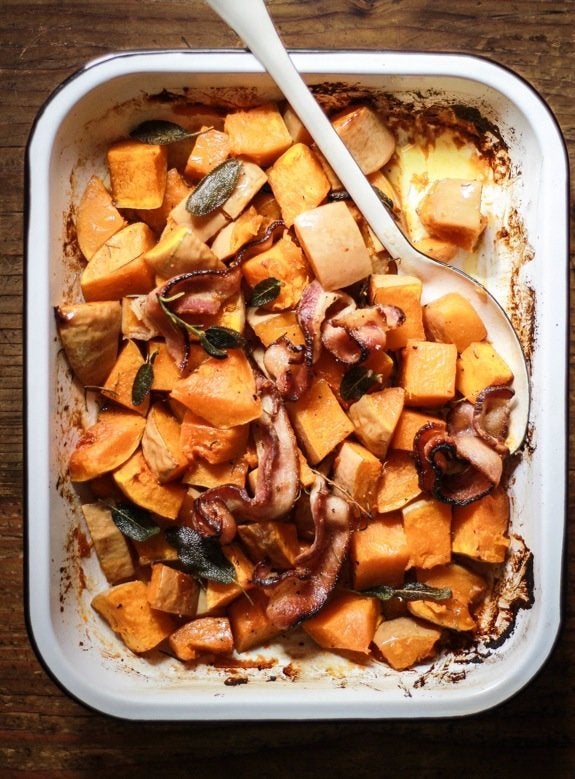 Black Bean Butternut Sliders With Chipotle Ketchup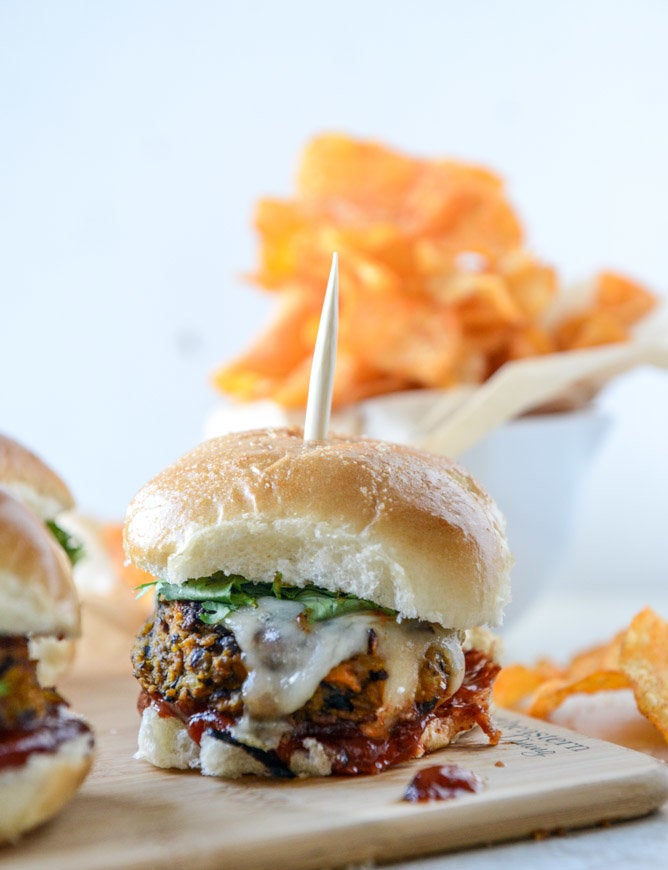 Parmesan Sage Crusted Butternut Squash Galette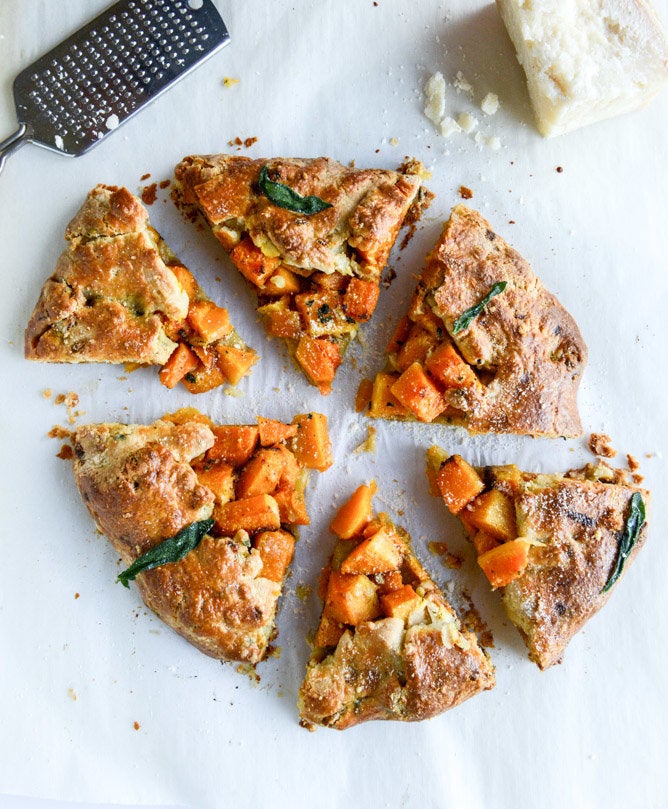 Butternut Squash Carbonara With Fried Sage Leaves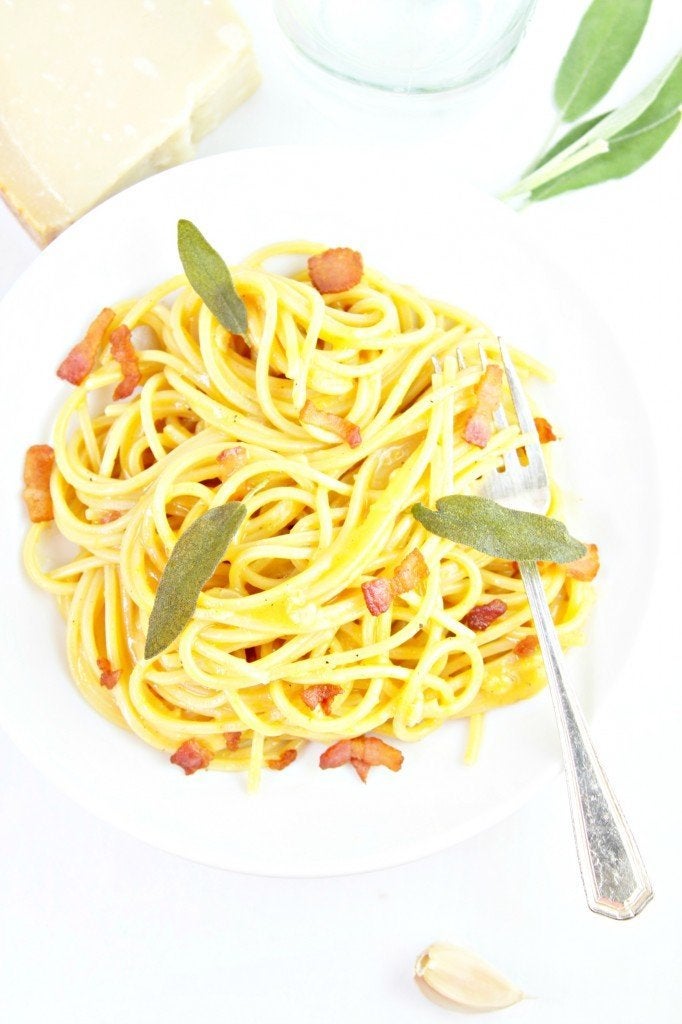 Kale And Ricotta Stuffed Shells With Butternut Squash Sauce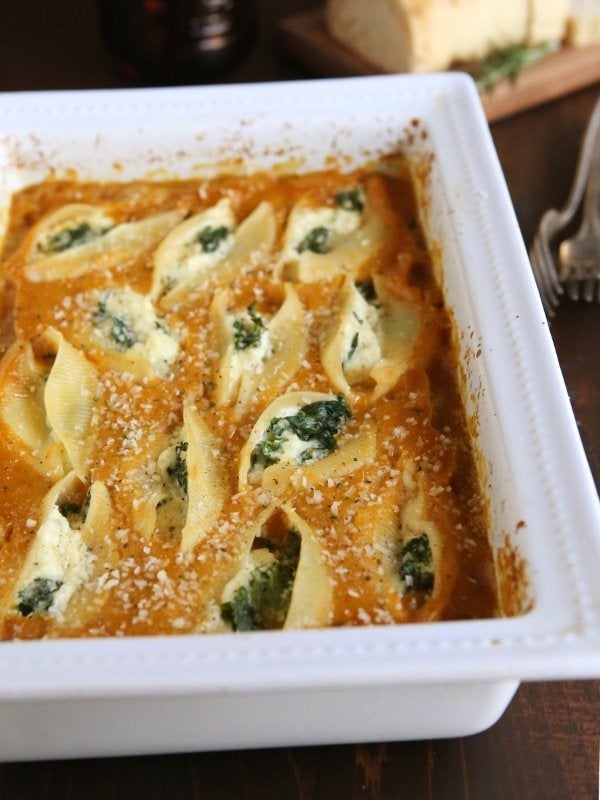 Butternut Squash And Rosemary Biscuits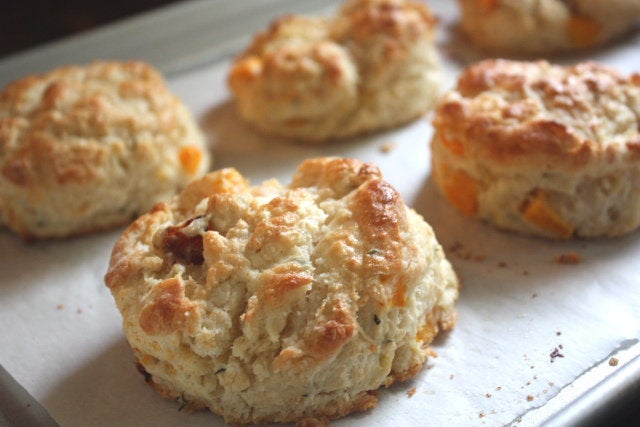 Mashed Butternut Squash With Sage And Garlic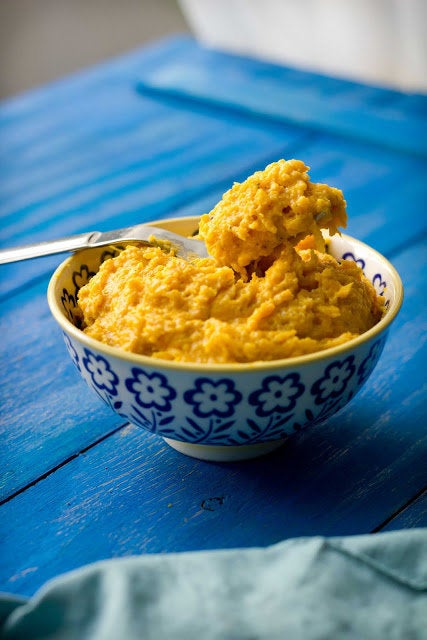 Spicy Goat Cheese And Butternut Squash Triangles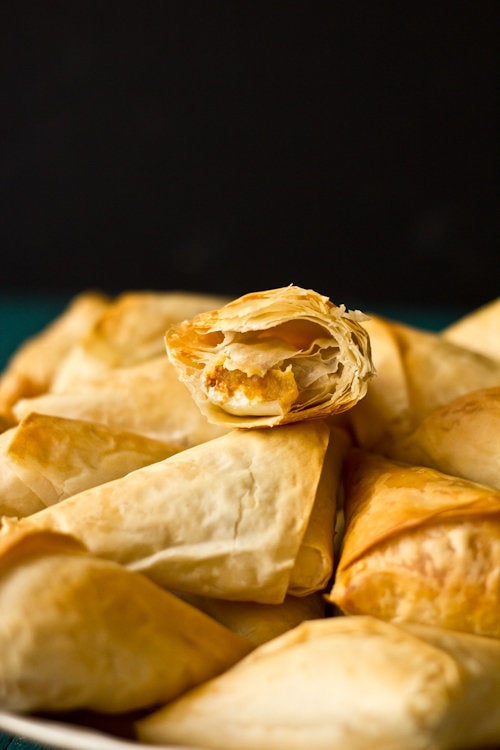 Roasted Butternut Squash And Udon Noodles With Cilantor-Tahini Sauce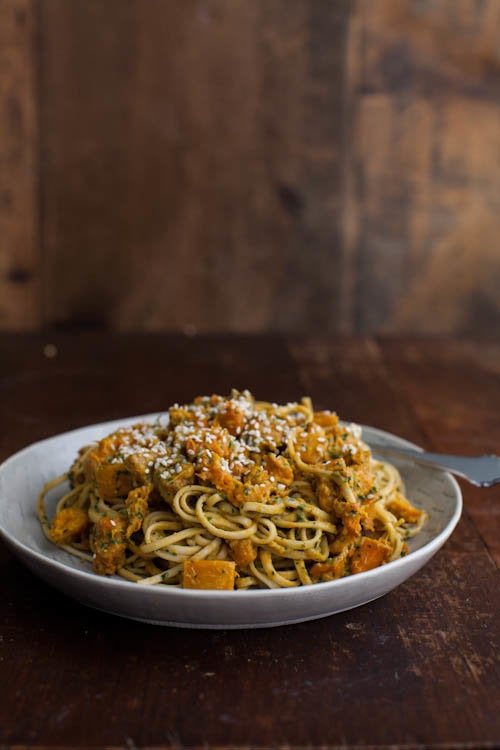 Maple Roasted Butternut Squash Freekeh Salad With Kale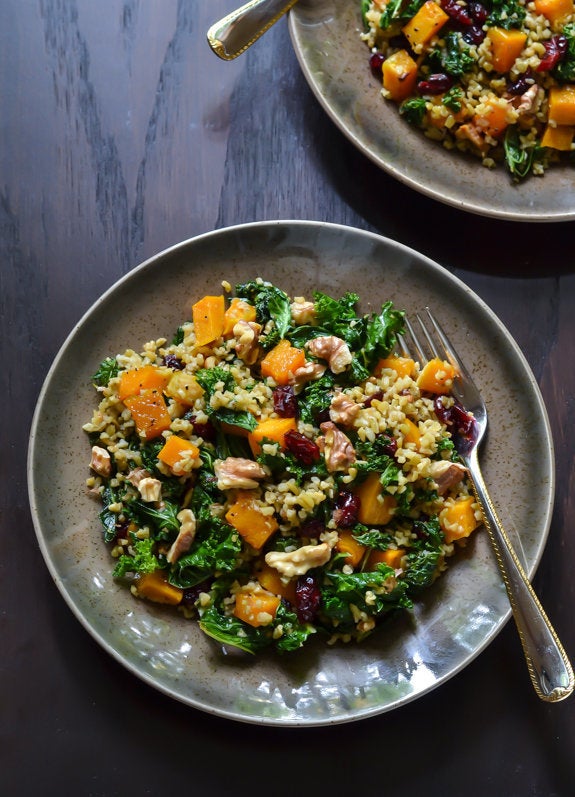 Butternut Squash And Black Bean Chili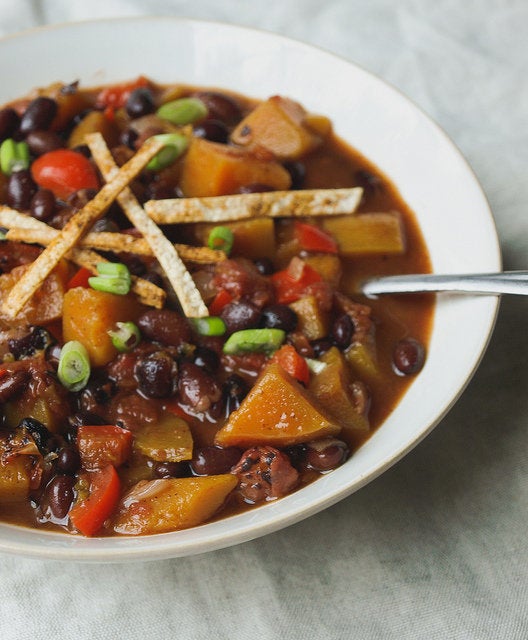 Roasted Butternut With Black Garlic and Miso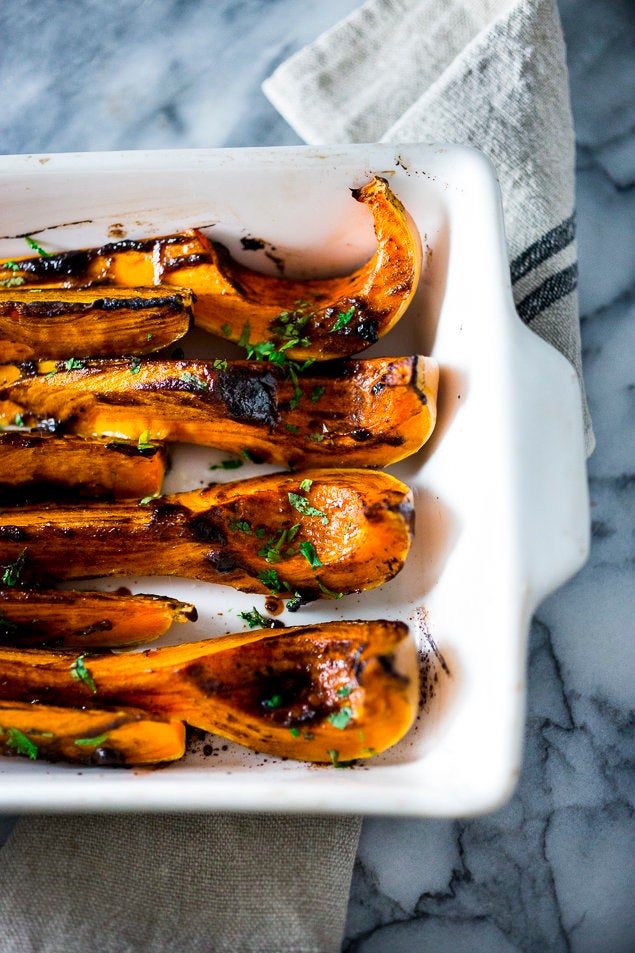 Related
Before You Go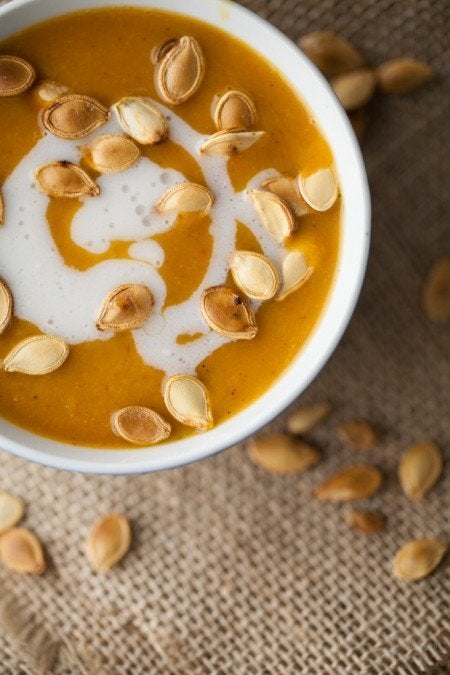 Pumpkin Recipes