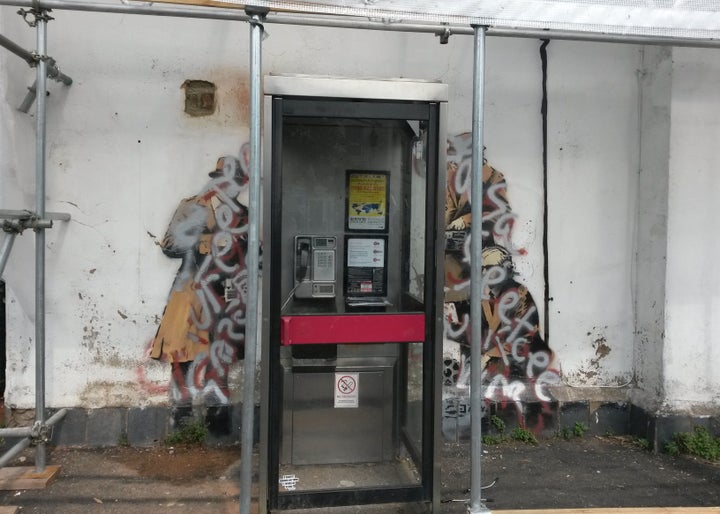 Want to buy a genuine Banksy mural?
For about $300,000, you can have not only a work by the elusive street artist but the entire house it's attached to.
Banksy painted the mural, known as "Spy Booth," in April 2014. It shows three shady trench coat-clad figures snooping on a telephone box. The mural is just 3 miles from the British Government Communications Headquarters (GCHQ).
The company says it is a "rare opportunity to acquire a Grade II listed, Victorian, three bedroom end terrace property with a genuine 'Banksy' on the gable wall."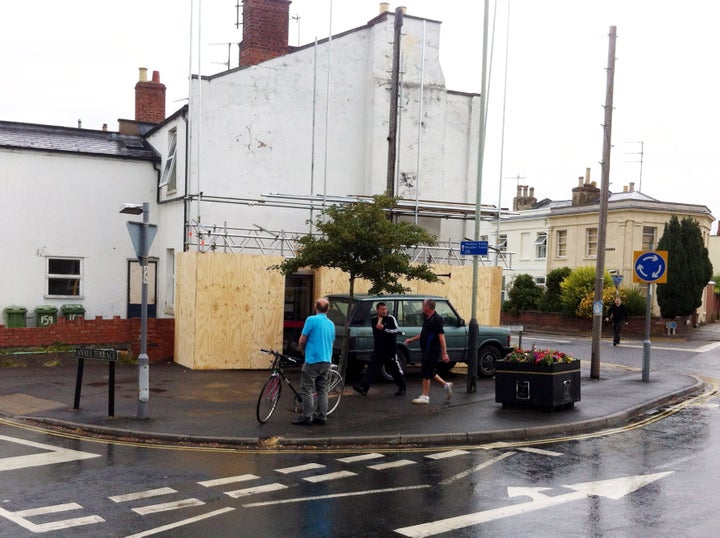 The property "requires a comprehensive schedule of refurbishment offering accommodation comprising, entrance hall with doors to the living room, dining room, kitchen/breakfast room and stairs up to the first floor," the listing states.
Works by Banksy, who is believed to come from nearby Bristol but who has never been formally identified, have previously fetched as much as $1.8 million at auction.
The property's owner, David Possee, has not commented on the impending sale. In March 2015 he said the Banksy artwork had caused him nothing but trouble. "It all unraveled when this mural appeared on the side of the property," he told local radio station Swindon 105.5. His local authorities, he told the station, would not allow him to protect the artwork with a plexiglass screen because the home is listed as a historical property.
The Huffington Post has reached out to Peter Ball & Co. for more information.
Popular in the Community