At this point you've probably read about 100 articles on spring fashion trends. But let me save you some time: this post is the only one you need to read. After seeing everything on the streets, runways and red carpets, we've narrowed it down to the six biggest fads of the season.
Check out the items you need this spring and find out some tips on how to work them into your wardrobe. (And yes, you can wear a crop top!)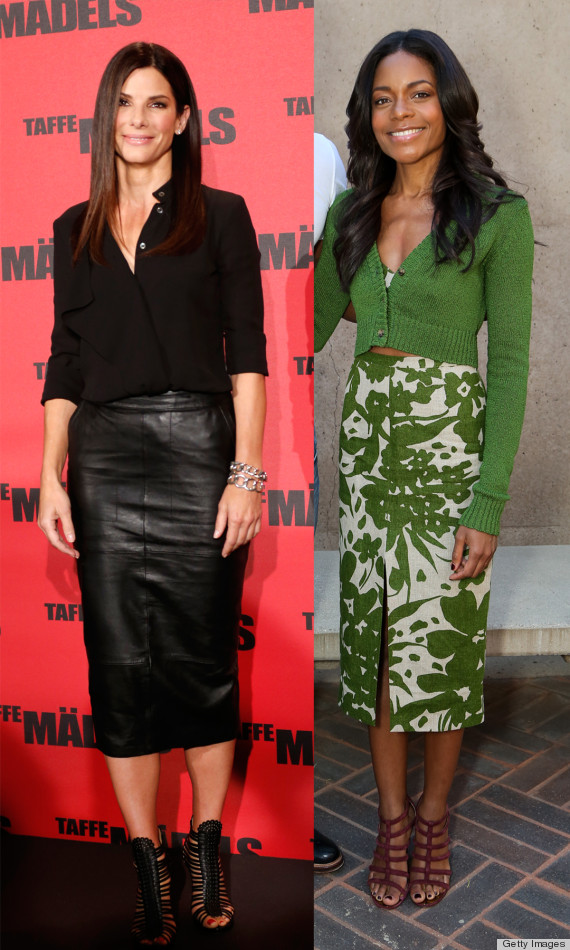 Sandra Bullock, Naomie Harris
Do pair your long skirt with a fitted top to add a bit of sex appeal.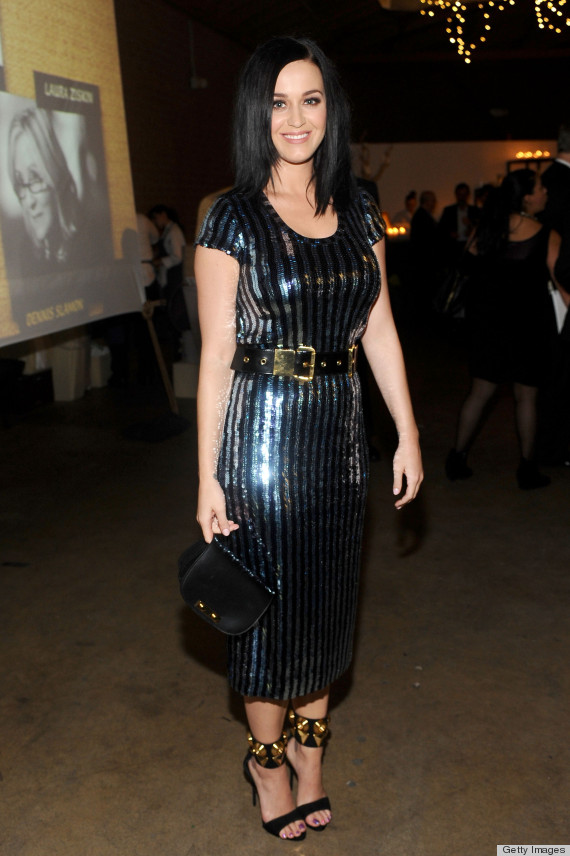 Katy Perry
Don't wear a midi skirt with chunky ankle straps, it will cut your leg off in a bad spot and make you look shorter.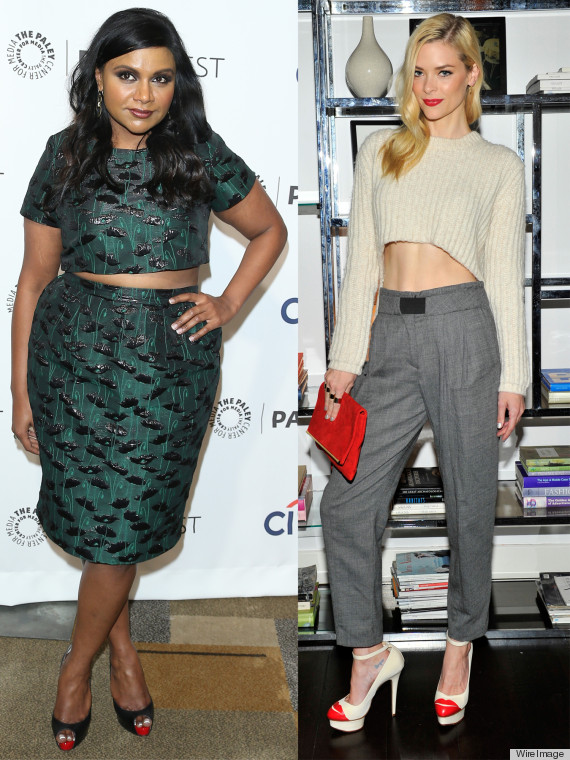 Do try this trend, as it really does work for most body types. If you don't want to bare your entire stomach, carefully select your most narrow part and expose that sliver of skin. Alternatively, don't be afraid to wear a slouchy crop top and looser pants, the exposed skin will balance everything out.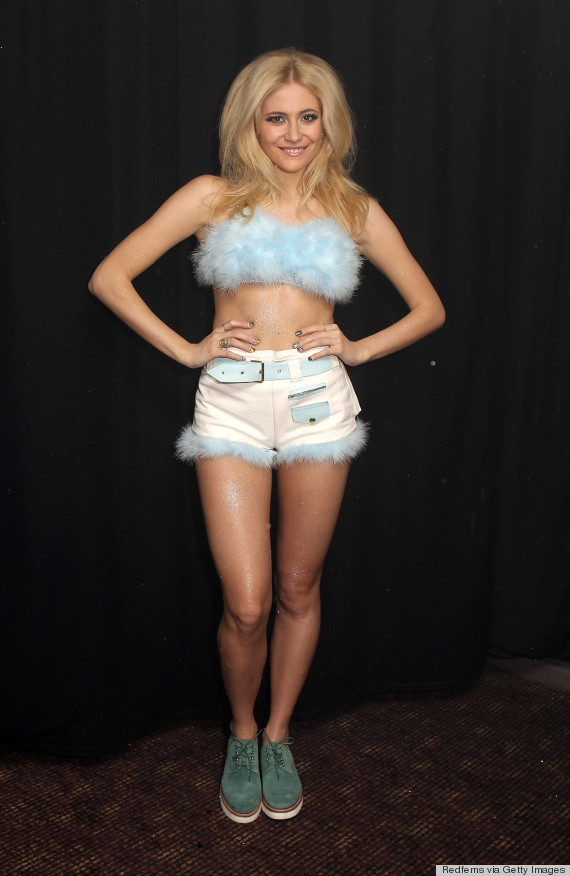 Pixie Lott
Don't show too much at once. If you're going to go with a crop top, make sure you go with more coverage on the bottom half.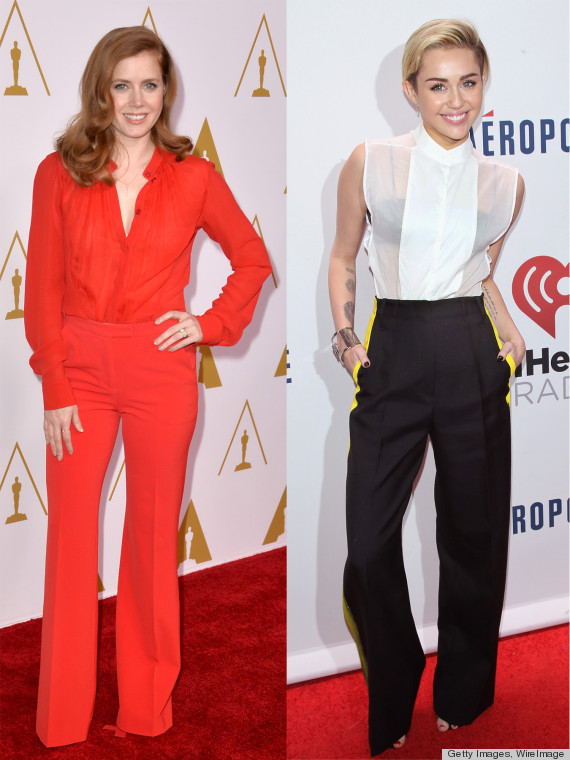 Amy Adams, Miley Cyrus
Do make sure these pants are perfectly tailored. Though they are slightly oversized by nature, they need to fit around the waist and float away from the body. If you're worried that you are going to be drowning in fabric, go for a monochromatic outfit to create one long, lean line.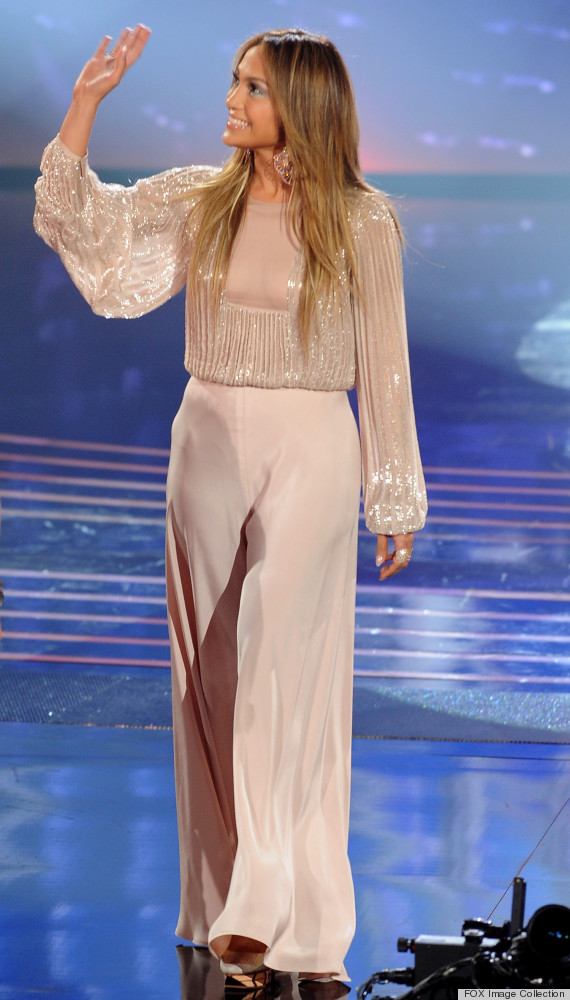 Jennifer Lopez
Don't forget to get your pants hemmed. If they drag on the floor, they will look sloppy. Also, wide-leg trousers can be too wide. Make sure your pants are in proportion to your size and height.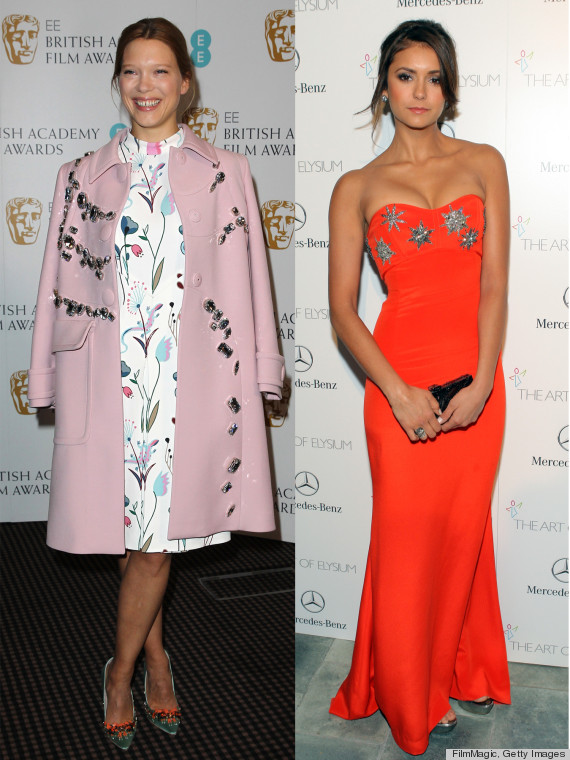 Lea Seydoux, Nina Dobrev
Do experiment with embellishments on your accessories and outerwear if you're worried about looking too girly or sparkly. Remember that a little bling goes a long way.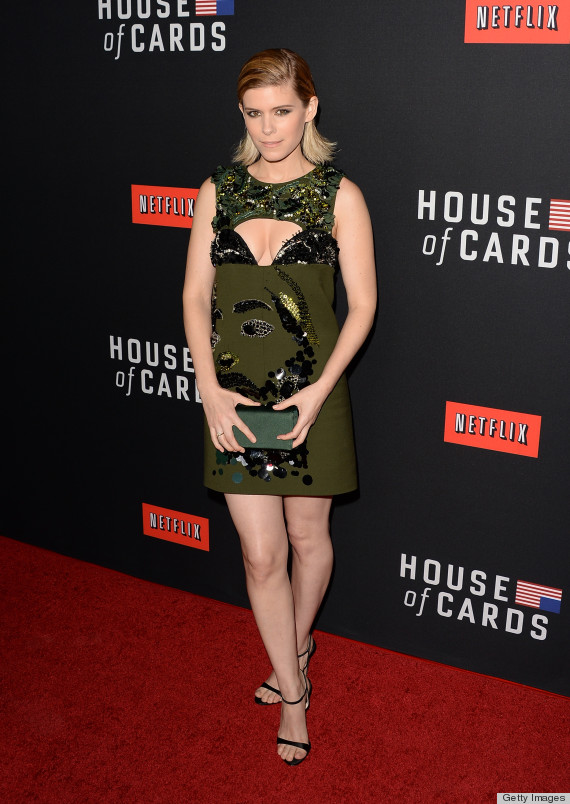 Kate Mara
Don't pick a busy silhouette. A cut-out dress combined with embellishments can be overwhelming.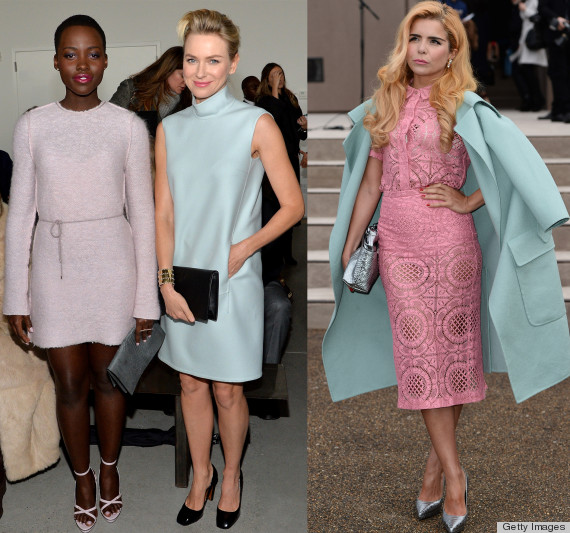 Lupita Nyong'o, Naomi Watts, Paloma Faith
Do keep the rest of your outfit simple and let the pastel color be the focal point.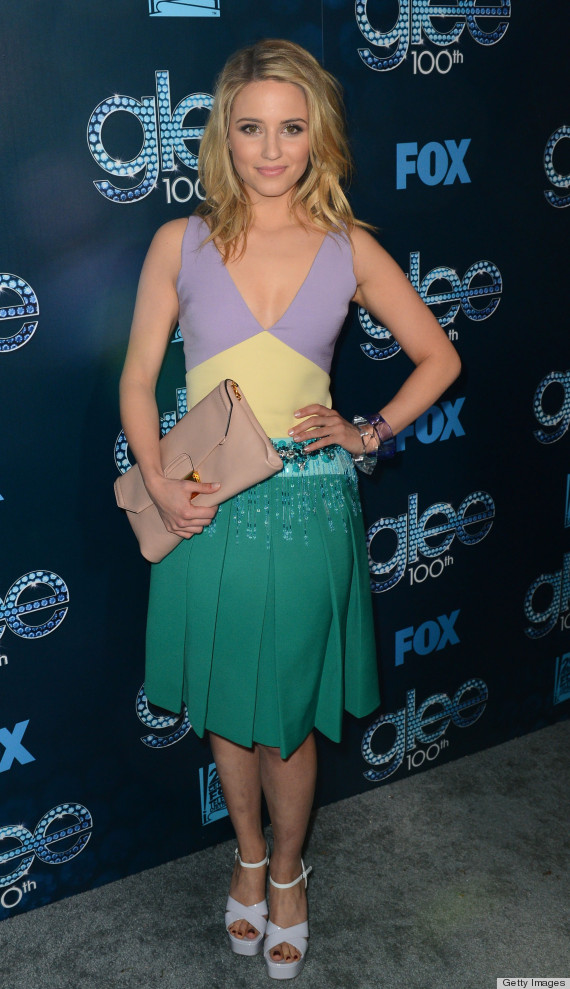 Dianna Agron
Don't mix too many pastel shades together. You'll end up looking like an Easter egg.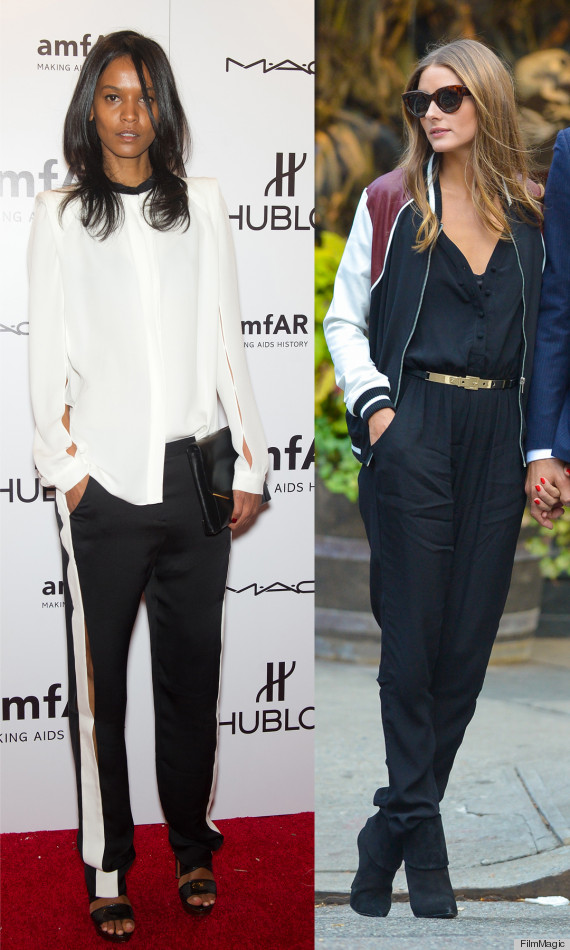 Liya Kebede, Olivia Palermo
Do try this trend with caution. Add in only one sporty element, like a varsity jacket, side-stripped pants or sneakers. The key is to make a subtle athletic reference, not to look like you're actually going to the gym.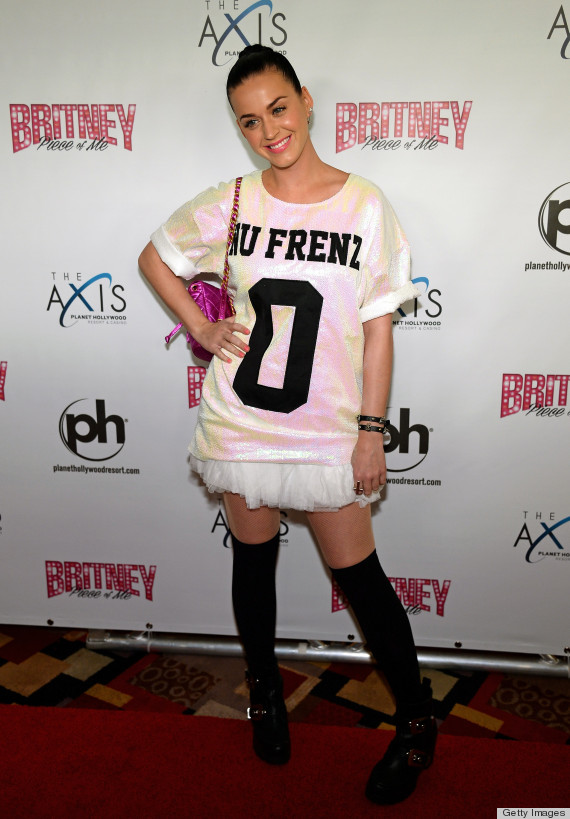 Katy Perry
Don't overdo it. A jersey and thigh-high socks can quickly look costumey.