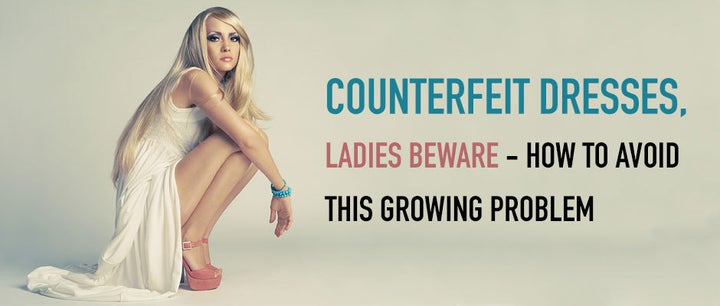 Counterfeit goods are a global industry worth $461 billion according to a report from the Organisation for Economic Co-operation and Development. In 2013 counterfeit goods accounted for 2.5 % of world trade approximately the same size as Austria's economy. Clothing is the second largest counterfeited class with special occasion dresses for weddings and prom leading the category. With pictures from Pippa Middleton's wedding widely available on the internet today, I'm sure thousands of women will be looking for similar dresses for their wedding day. Here are five tips Kelly Hay, intellectual property specialist for PromGirl.com shared with me to help prevent shoppers from falling prey to a fake dress when shopping for their special day.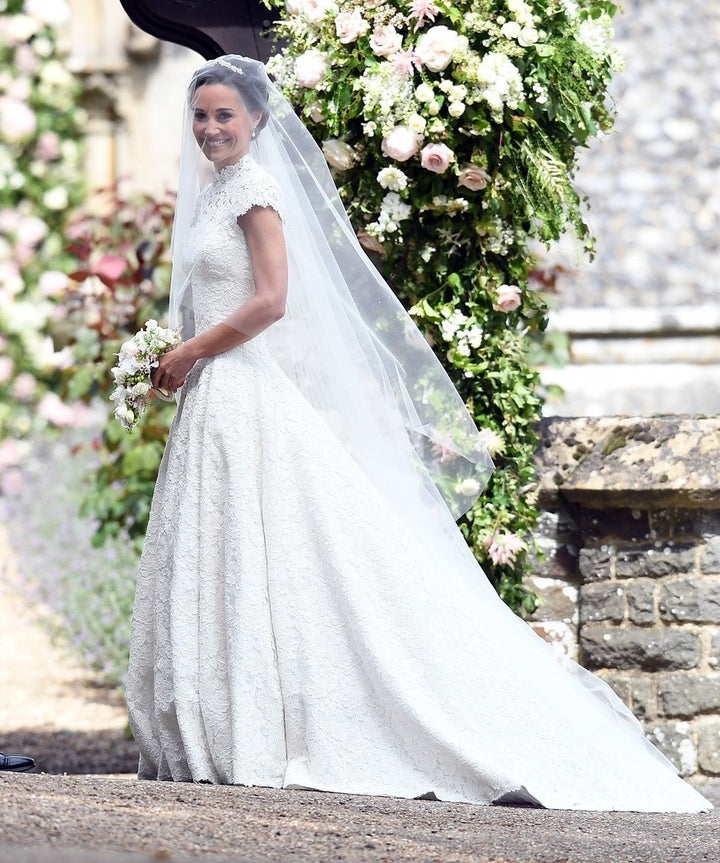 1. Pay close attention to the retail price. Retail prices are generally consistent across all retailers. If you find a dress priced substantially lower than the others it is probably a knock-off. If it looks too good to be true, chances are it probably is.
2. Watch out for auction sites. Typically, designers do not allow selling on sites like eBay, Amazon and AliExpress. If you see your dream dress on one of these sites, it's probably used or not the REAL THING.
3. Beware of "made-to-order" dresses. If the website is selling "made-to-order" dresses or dresses with custom sizes and a high variety of colors, this website is probably producing a cheap mass produced factory knockoffs.
4. Visit the website's "Contact Us" page. Many websites offering counterfeit dresses are operated overseas. Call the seller to speak with a real person and ask questions to determine whether the business is legitimate. Additionally, look for an address in the United States as well as a phone number, not just an email address. WHOIS.net will give you an email address associated with an online website and where the website is purportedly located.
5. Read the seller's return policies. You should be familiar with the return policy even when dealing with a genuine verified retailer. If you are cheated, it can be extremely difficult to obtain a refund from a company located outside the United States.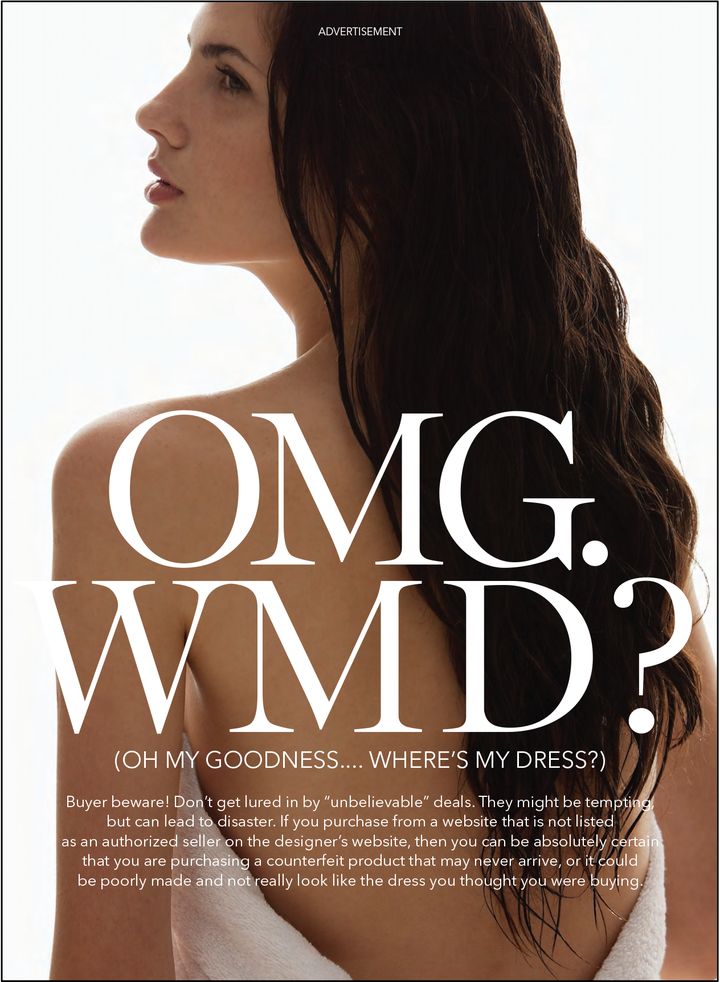 A little due diligence can ensure that buyers get the real deal when shopping online. Special occasions are called special occasions for a reason, and no one wants to have their special day or event ruined by a FAKE dress. In the era of online shopping, buyers must beware!
Popular in the Community