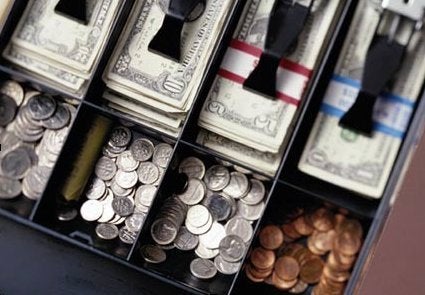 When it comes to starting your own business, many entrepreneurs decide they would rather not reinvent the wheel. Why build a business from scratch when you can simply buy one of some 3,000 available franchises concepts? Not only will you likely have to invest less in the business to get it going, you also have a proven brand, marketing, and support system to fall back on. That said, not all franchises are created equal, and not every aspiring franchisee is cut out to run one. "I have seen more people fail than succeed at franchising," says Dan Fragen, founder of Ligero Group, a franchise consulting firm based in Chicago. "Franchising can be a great alternative to being employed, but the risks are significant, more than the franchise community likes to project." So how can you tell if franchising is right for you? Here are five things you need to know.
1. Write your job description first. Conduct an honest evaluation of what you're good at. "Take a psychometric battery of tests to see if you can truly sell, manage entry-level workers, or manage your franchise's bookkeeping -- that's what is required of successful franchisees," says Jim Deitz, who has spent three decades as a franchise executive and is now president of Andover Franchising, a consulting company based in Atlanta. While the franchiser will teach you how to do the things necessary to run your business, you still need to have the self-discipline to do the accounting, something that sinks many franchisees, Deitz says. He also suggests asking yourself questions like:
Am I decisive enough for this industry?
Am I willing to follow the franchise system as written?
Will success ruin my family life?
If I buy a seven-day-a-week franchise, will I miss the free weekends for family, golf, etc.?
2. Understand your potential compensation. Talk to other franchisees to learn what their take-home pay is. If you find out that other franchisees earn $40,000 or $50,000 annually, which may be enough for them, will it be enough for you and your family compared to what you earned in the past? You also need to understand the "ramp-up" of the business. Some concepts take a year or two to produce a good income for the owner. "It will take you longer to get started and profitable than you think," Fragen says. Therefore, you must have much more capital in reserve (or other sources of income) to support your family during that time. Regardless of your past experience or education, you should expect to make slow and steady progress rather than join the franchise's Top 10 Percent Club in the first year or two. "Almost no one does," Dietz says.
3. Do your homework. Have a clear understanding of the role and the purpose of the Franchise Disclosure Document, or FDD, a consumer protection instrument required by the Federal Trade Commission to be given to a qualified franchise candidate that contains information about the franchiser's management team, the franchiser's "estimate" of the startup costs you should expect to incur, and the royalties and ongoing fees you will be required to pay. Regardless of how much of the document you understand, get help from an attorney in getting a good sense of the parts that you don't. "An attorney educated in and practicing franchise law should be consulted on the information provided in the FDD before signing any franchise agreement," says Terry Coker, a franchise broker and consultant based in Canton, Mich.
4. Watch out for red flags. Another aspect of choosing the best franchise for you and your family is to look for classic "red flags" that might pop up during the sales process or in talking to other franchisees, Fragen says. He advises that potential franchisees stay alert for things like:
When the franchise salesperson says something along the lines of, "We have other people looking at your territory, so if you don't act now, you will lose the opportunity."
When the franchiser makes sure you hear all the success stories and even lets you contact those franchisees. But you never hear about the failures or are given access to talk to those franchisees who had to get a job because they ran out of money.
When existing franchisees say great things about the franchise company, but can't back up their enthusiasm with documented financial success.
When franchisers brag about how many leads they provide, but at the same time, won't give you an out in your franchise agreement if they don't make good on their claim.
5. Find the exit door. "Although somewhat counterintuitive, people entering small business ownership should have an exit strategy for selling the business when their timeline, financial, and lifestyle goals have been met," Coker says. Usually, this will be a long-term three- to five-year plan at a minimum, and 10-, 15- and 20-year exit plans are not unusual. Long before you make a decision to sell your franchised business, you need an understanding of what other business buyers commonly look for, Coker says, so the franchise can be built soundly over time to be attractive to an eventual buyer.
The original version of this article appeared on AOL Small Business on 5/10/10.