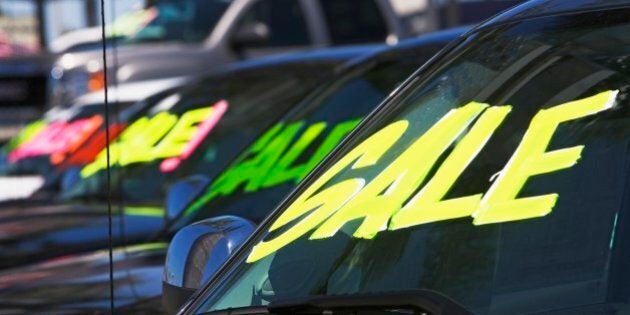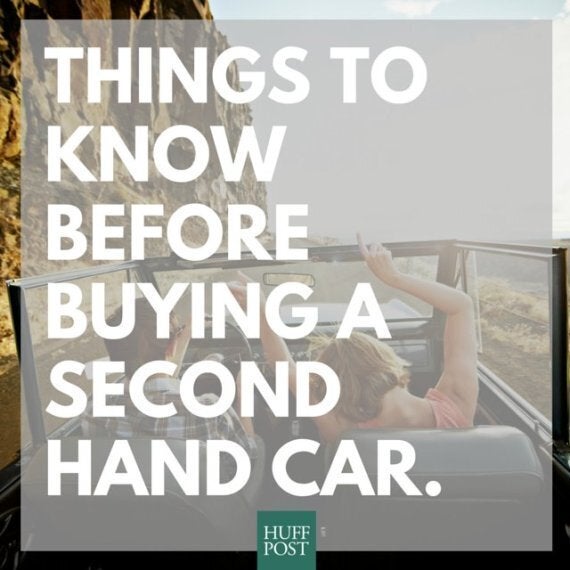 So you're in the market for a new(ish) set of wheels. The good news is the used car industry in Australia is big business, so there is no shortage of potentially suitable vehicles out there with your name on them.
The bad news is you might be spoiled not only for choice, but by methods in which to find them. With countless used car sites, private offerings and dealerships to pick from, it can be an overwhelming experience.
So before you decide to buy Uncle Barry's old Ford because it's just easier that way, here are some tips and tricks to help you navigate the used car market, as well as things to keep in mind before handing over your hard-earned cash.
First thing's first: what do you actually want from a car?
"From a used car perspective, the first thing you do is start looking for the types of things you want in a vehicle," Global General Manager of Redbook, Ross Booth, told The Huffington Post Australia.
"Think about the requirements of your lifestyle. Do you need a family car? Something that can go off-road on the weekend?
"A lot of people start with their price point, which can help to get an idea of what you want, but you'll need to narrow the search from there.
"Essentially you are looking for a car that meets your needs. You'd be amazed how many people I speak to who buy a car and six months later get rid of it and then buy another one because it didn't suit their needs to begin with."
Check out the safety features
"In looking for a car, there are always certain specifications and equipment you'll be after, and one of those should always be safety items," Booth said.
"The main ones to keep your eyes out for are curtain airbags, ABS brakes and ESC [electronic stability control].
"A lot of cars made in the past 10 years will have these included, not so much the years before that."
The road less travelled is nearly always better
"Once you actually narrow it down to what you are actually looking for, from a price perspective, the next thing look at is how many kilometres a vehicle has done," Booth advised.
"Cars in Australia, on average, do 25,000 km a year. A good car is 15,000 km a year, so if you can find a 10-year-old car that has done 150,000 kilometres, that's a good car. On average, though, it's more likely to be 250,000 km.
"The amount of kilometres a vehicle has done is actually very important. If you're choosing between two similar cars, for instance, and one has done less kilometres than the other, the one that has done less is nearly always a better choice."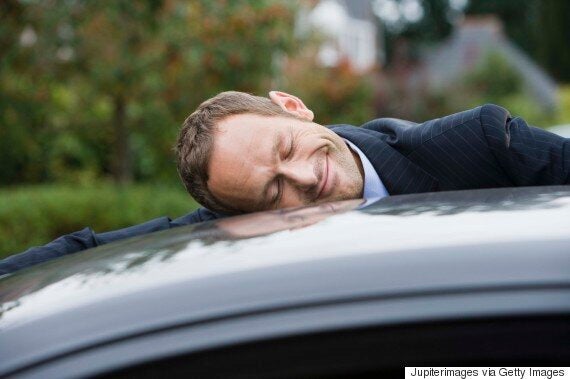 We know buying a car is exciting, but don't forget to do your research.
Go for a test drive, or at the very least, make sure it's comfortable
"You don't buy a car every day of the week, so take your time, do your research, and if you don't want to take it for a test drive, at the very least, sit in it," Booth said.
"You'd be amazed at how many people don't do this. Sit in the car, make sure it feels comfortable. Can you see out the windscreen? Out the back?
"Check out the cup holders. It sounds silly but you have to live with this thing for a number of years. People get excited and forget to make sure it's actually comfortable for them. Does the seat go back far enough? Are you going to be able to fit your bike in the boot?
"A lot of people don't feel like they can ask to take the car for a test drive, especially at a private sale, but I would always recommend it. Most people when they arrive at a private sale, they arrive in a car. So go for a test drive, but keep in mind, if I am selling the car, I don't know you -- so always offer your keys or phone as collateral."
Get someone qualified to look at it
"When you buy from a dealer, you get a statutory warranty, so you know what you're buying," Booth said.
"This isn't always the case in private sales, so if you have a friend or an uncle who is a mechanic, it's well worth calling in a favour and getting them to look at it.
"At the very least, buy a vehicle history report. These tell you whether the car has been stolen, whether the car is under finance, whether it's an insurance write off and has been fixed.
"Based on data they get, it also tells you whether the odometer has been rolled back, which is something that absolutely happens.
"The fact a car is under finance isn't a bad thing -- a lot of people finance their car -- but you need to know about it before you make your purchase. It's very important the person [you are buying from] pays it off before you buy it, otherwise you could be in put in a position where one day the finance company comes knocking on your door to take their car back. Because in that situation it's their car, not yours.
"The only other thing I would always ask for is the service book. There is a big difference between a car that has always been serviced and one that hasn't. If people don't have a service book, that's something to consider. Having a service book is stronger than not having one."
A car's colour is more (and less) important than you think
"From a colour perspective, there are lots of whites, silvers and greys on the road," Booth said.
"So if you buy an orange car or a purple car, fantastic, you'll stand out. Just keep in mind when you go to sell it, it may be harder to sell, as you'll have to find someone who wants an orange car, and while some people do, there's just not as many of them.
"The colour tends to be reflected in the price a little bit as well. An outlandish car might be more on the market or it could be less, depending on how long people have tried to sell it for.
"In saying that, buying a car should be an experience, it's not all accounting. Yes, do your homework, but it should still be an extension of your personality. That's one other thing I would have people keep in the back of their mind."
Related
Popular in the Community