This article comes to us courtesy of InternationalLiving.com, the world's leading authority on how to live, work, invest, travel, and retire better overseas.
When my husband, Al, and I bought our sailboat Carina back in 1993, we knew she was close to perfect for our planned life cruising the Caribbean. At 37 feet long, with a large center cockpit and aft cabin she was big enough for two, and the price was right at around $50,000. We lived aboard her for 16 years, sailed in five countries, and navigated hundreds of nautical miles before moving back on land and selling her in 2012.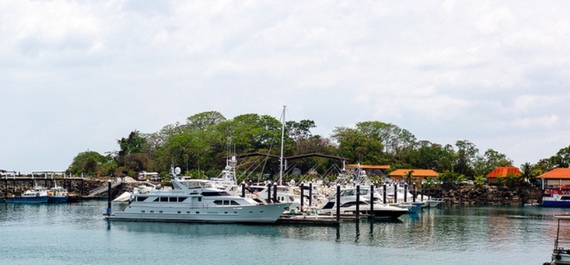 Photo courtesy of Hugo Ghiara, InternationalLiving.com
If you've decided to buy a boat and live the cruising lifestyle, you have all the same questions we did. Where do you start? What makes a good boat? How much will it cost? Where do you shop?
The first thing you need to do is research. Back when Al and I bought Carina the Internet was in its infancy. We did it the old fashioned way, with print publications. Now things are much easier with a vast amount of information online.
Your initial goal is to learn as much as you can about the boat market as a potential buyer. What kinds of boats are available, who are the manufacturers, what reputation do they have, what's the price range, where are they docked, who are the main brokers?
Boat sales took a nose dive after the crisis of 2008, and as inventory grew a buyers' market evolved. Today, many of the bargains are gone and the market has stabilized. But there are still a lot of used boats on the market, so you will find good value at a reasonable price. For instance, I spotted a well-built 42-foot Tartan sailboat, fully equipped for cruising in the Caribbean and at $89,900 it looks like an excellent value. See this website for more information on boats like this.
You'll find "hot spots" where boats are concentrated, including Florida, Texas, California and Maryland in the U.S. Wherever boat manufacturers are located you will find a higher number of boats on offer. For instance, Catalina and Island Packet yachts are built in Largo, Florida, making it a "hot spot" for both new and used sailboats. Popular cruising grounds are also good places to shop, such as Rio Dulce, Guatemala, or Croatia in Europe.
As you do your homework, create some files (you'll refer to them later). Ask yourself the following questions:
1. What kind of boating do you want to do? The type of boat you need will depend on how you will use it. Will you do long-distance offshore sailing, deep-sea fishing, coastal or lake day-sailing, or tropical island hopping? Think about this and be realistic. If you plan to live aboard, size matters. A 38- to 42-foot sail or power boat is a manageable size for a couple, providing multiple living spaces and privacy at an affordable price.
2. The type of boating you want to do influences the answer to the next question: Do you want a sailboat or a power boat? Both require knowledge of seamanship and marine maintenance, but reflect distinct approaches to life. If you are the laid-back type and believe that "getting there is half the fun," a sailboat may be right for you. If you just want to arrive at the next fishing waypoint or marina slip as easily as possible, you may be happier with a power boat.
3. Do you want a new or used boat? This is a big decision--think new car vs. used car. Of course, your budget will dictate a lot. New boats will cost much more, but you can order a custom yacht to get exactly what you want. The used boat market is huge, you will have more room to negotiate price, and most likely find what you want. To give you an idea of the difference in price, a new 2015 model 36-foot Island Packet starts at $357,000, while a comparable 37- or 38-foot model built in the 1980s will sell for around $150,000. That's a big difference!
4. The next question to answer concerns the basic structure of the boat. Most are built with fiberglass, but steel, wood and even carbon-fiber, are also available. If a sailboat, do you want a monohull or catamaran, and how many masts? If a power boat, do you want a trawler or a fishing boat, and how many engines? A fiberglass hull is the most common because it offers the best combination of cost, strength, maintenance and appearance. Catamarans (boats with 2 hulls) are more stable in the water, but cost more to build, dock and maintain because there's more boat surface area. Trawlers are made for comfort and roominess, whereas a power boat intended for fishing will have a completely different design.
With all the above in mind, make a list of the features you want in a boat. It will help you narrow down your search once you start talking to sellers and brokers. You may also find it useful to make a "do not want" list, citing the things you want to stay away from.
There are a lot of boats out there so you need a clear idea of what you're after so you can ask informed questions and focus on only those boats that meet your criteria.
This is a process rather than an event, and you may keep fine-tuning your list as your boat search progresses.
Once you've got your lists, files and criteria, there's nothing else to do but go look at boats. Boat shows are held all over the U.S. and are a great opportunity to see a lot of boats in one place, talk to dealers, brokers, vendors and other boaters. Take advantage of show specials and learn all you can about the latest gadgets, products and services on the market.
Go to marinas! We planned our yearly vacations around going to places where we could see boats and walk the docks. Nothing beats walking up and down the quays, checking out other peoples' boats in the sunshine and fresh air and imagining, "That could be me...that could be my boat!"
The final step once you've identified your dream boat is to check it out in person. There are folks who buy boats online, unseen, but it is not recommended! Go aboard; make sure you don't bump your head. Can you get in and out of the cockpit easily? Are the galley and the head big enough to turn around? How's the stowage? Is there easy access to the engine? What gear is included and what shape is it in?
Don't be shy, check everything. Are there water stains down below, suggesting leaks? Is there rust on any of the hardware, and how bad is it? Are there cracks or soft spots in the fiberglass or wood of the deck? Grab your flashlight and poke your head inside the compartments and under the bunks. You want to see clean, dry surfaces that don't smell bad! Cosmetic issues can be fixed, and you will most likely make superficial changes to suit you, but you need a solid, undamaged structure to carry you out to sea.
If she passes your inspection, it is wise to have a professional surveyor investigate the boat. A good surveyor gets in all the nooks and crannies, knows how to spot problems, can sniff out dubious areas, and save you a lot of headaches. Most surveyors charge by the size or length of the boat, so agree on a fee in advance, and insist on a written report. If you are financing and/or insuring your new boat, both the bank and the insurance company will insist on a written survey. And one more caveat... do not hire the boat dealer's or broker's surveyor, as convenient as it may be. Find your own independent guy or gal to do the job.
Just like with any other big purchase, you can spend as much as you want on a boat. No doubt you will have a budgeted amount, at least a "ballpark figure" that you can invest -- at least, most of us will! In general the asking price is not the final price, so go ahead and negotiate. If you are buying through a dealer or broker, the seller typically pays their fee, but that can raise the price by 5% to 10%. If you buy a boat in a foreign country a dealer/broker can help you with the paperwork and documentation, which may be worth their fee.
Where Should You Buy Your Boat and Start Your Adventure?
The most obvious answer to this question depends on a couple other questions; namely, where are you and where do you want to sail? Don't be afraid to buy in a foreign country if that's where you plan to do your boating. Here are some examples to pique your curiosity and jump-start your search.
East Coast U.S. -- If you live in Ohio and you want to get out on the water closest to home before sailing farther afield then you can cruise the Chesapeake Bay and the eastern seaboard. For this it makes sense to shop in Maryland and Virginia. Visit SailboatListings.com to find sailboats all over the U.S., and you can search by state or manufacturer. They list a 1983, 46-foot Island Trader, which is the perfect live-aboard blend of a sailboat and trawler, for $155,000.
West Coast U.S. --If you want to navigate down the Baja Peninsula to the Sea of Cortez, then southern California is the obvious choice. BoatTrader.com has hundreds of boats, all over the U.S., and it has good options to refine your search.
Gulf of Mexico--Both Texas and Florida are excellent places to shop, with several boat manufacturers and plenty of marinas. BoatQuest.com has new and used, sail and power boats, including a 1994, 38-foot Manta Catamaran listed for $175,000 in Palmetto, Florida--a great boat for a family.
Caribbean Region -- Rio Dulce, Guatemala, is a boater's paradise where good deals can be found, and if you buy there, you're already near the Caribbean! Guatemala Yacht Broker is a local broker with dozens of current listings and knowledge of the area.
Asia -- Boats in Singapore or Hong Kong may cost more, but again, if that's where you want to sail, think of all the time and money you'll save because the boat is already there. AsiaBoatSale.com is one site to check, and doing a search for "Asia boats/yachts for sale" will yield several more. You can still find good deals, such as a 2013, 40-foot Bavaria Cruiser sailboat in Singapore for $208,000.
Europe -- The Mediterranean is a spectacular boating destination. Everything there may cost more, but maybe it's worth it. The site YachtWorld.com is a well-known brokerage site, with many listings from Europe and Turkey. If a cruising power boat is on your list, they offer a 1989, 42-foot Ocean Alexander located in France for $166,000.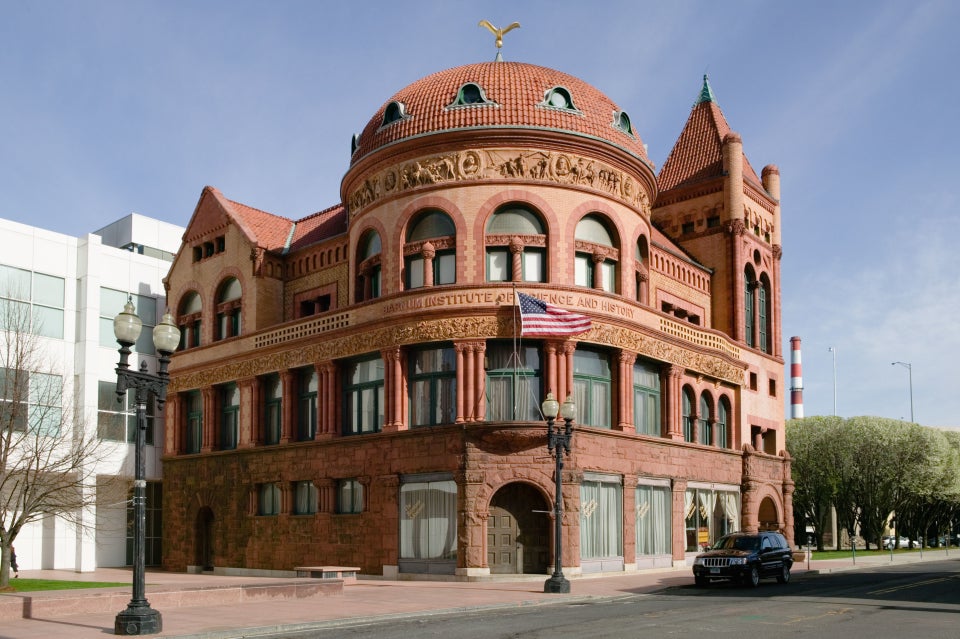 10 Worst Places To Retire
Related