 Why customers may want to think different about the consumer-tech giant.
1."Our customers are worn out."
All that initial excitement over the first iPhone or iPad has quickly given way to what analysts are dubbing "upgrade fatigue" -- with even Apple's most loyal customers upset about the steady stream of newer models. In fact, when people buy Apple's latest product, the company is usually already preparing its replacement, says technology consultant Patchen Barrs, who has owned 25 Apple products over the last 20 years. "Everything we buy from them is already out of date," he says. Take a count: Since 2001, there have been six iPods, two iPod minis, six iPod Nanos, four iPod Shuffles and four editions of the iPod Touch. Apple has released five iPhone models since 2007 and has had three iPads since 2010.
Of course, newer models have their upsides: They're usually slimmer, faster and have additional features like better cameras and improved screen quality. And Apple (AAPL: 617.87, 2.17, 0.35%), which declined to comment for this story, has said that such improvements more than justify the fast pace of their new additions. (In March, for example, Apple spokeswoman Trudy Muller said the latest iPad delivered a "stunning" screen display.) But that argument isn't enough to appease some cash-strapped consumers. Almost 50% of consumers say they're increasingly unwilling to buy new products for fear that they will be rendered outdated by even newer versions, according to a recent survey of 2,000 people by Marketing Magazine in the U.K.
It doesn't stop with devices, say experts: Software upgrades also gently nudge people to buy new hardware. Last month, Apple launched a new version of its Airplay software, which virtually connects Apple gadgets and can beam video from computers to Apple TV. But the new Airplay is not compatible with iMacs and MacBook Air computers bought before mid-2011. Some Mac owners expressed their unhappiness online. One irate Mac customer wrote: "I don't care how much you plan for obsolescence, there is no way that new software should not be backward compatible for at least a couple years."
2. "Be careful of that app."
Smurfberries -- that virtual red fruit that's the primary source of nutrition for Smurfs -- may sound like cheap fun, but costs can add up. Madison Kay, an eight-year-old from Rockville, Md., unwittingly spent $1,400 buying Smurfberries while playing the game "Smurfs' Village" on the family iPad, the Washington Post reported. After complaining, Madison's mother received a one-time reimbursement. These games are available in the App Store and referred to as "freemium." They're free to play, but only for a certain amount of time or before reaching a certain level, says Damon Brown, author of several books on tech culture. Under the tutorship of Papa Smurf, players like Madison are given the option to buy Smurfberries to unlock Smurfs and growth formulas to build their own Smurf Village.
Like other such games, Smurfs' Village's online description says it charges for additional in-app content, but Brown says that doesn't deter children with access to their parents' credit cards from over-spending, and even adults from doing the same. "That's why so many gaming companies don't charge for them," he says. "You effectively buy the app many times over." A spokesman for Beeline, the maker of Smurfs' Village, says users can adjust their settings to block in-app purchases and request a refund if they purchase Smurfberries by accident. (To be fair, Apple doesn't make Smurfberries or charge consumers to buy more, nor is the strategy by gaming companies unique to apps in the Apple ecosystem).
When entering Apple's App Store, it also pays to read the fine print before buying, since all sales are final, according to the site. If an app crashes on a regular basis or customers believe that it was miss-sold to them, experts say they're unlikely to get their money back. However, Apple doesn't always manage to stop unauthorized apps from making it into its App Store, which currently has 650,000 apps on sale -- and counting. Earlier this month, for example, it removed a $9.99 "Microsoft Word" from its app store that was not authorized by Microsoft.
3."We're getting in the way."
Checking an occasional Facebook update via iPhone during dinner is the least of some couple's worries. One in five people reach for their phone as a 21st Century replacement for the post-coital cigarette, according to a recent report from mobile security company LookOut.It's just one more extreme example of how the smartphone has become a third wheel in relationships, says Ursula Ofman, a New York-based therapist. "People find all sorts of ways to get back to their own personal space, she says. "But clearly it's a problem if someone wants to check their iPhone in the bedroom."
Some people's relationship with their God is also being interrupted by that familiar buzzing sound in their pocket -- or the pockets of their neighbors in the pews. One in ten people check their phones during religious services, another LookOut survey says. "People don't even tend to think about any of this as a breach of etiquette anymore," says Chris Young, executive director of The Protocol School of Washington. "They see their phones as an extension of themselves."
Personal responsibility and manners aside, there are other theories about why people can't put their iPhone down. "Apple's products are addictive," says Larry Rosen, author of "iDisorder: Understanding Our Obsession with Technology and Overcoming Its Hold on Us." In fact, many users are aware of their attachment to their iPhones. Some 25% of people see their iPhone as "dangerously alluring" and 41% said losing their iPhone would be "a tragedy," according to a 2010 Stanford University poll.
4."You may spend more with our devices."
Not only do Apple's products tend to run pricier than those of competitors, people spend more using them. The average iPhone owner, for example, spends over 10% more on their monthly bills than other pre-paid smartphone users -- $90 versus $81 -- according to estimates by Morningstar analyst Michael Hodel. Owners of iPads also tend to spend more at ecommerce sites than other tablet users. iPad owners spend $158 per order -- the highest order of any device --versus $105 by people on other mobile devices, according to a recent study by RichRelevance, personalized product recommendation company.
Why the splurge? Some say the iPad feels like a high-end store -- the virtual equivalent of Saks Fifth Avenue or Barney's. Others say it's because the iPad is easy to use: "The iPad is a very intuitive and compelling product," says Mark Eisenberg, director at Fino, a technology and consulting firm. "Just like Amazon's one-click buy, Apple's iPad encourages people to make impulse purchases." Plus, those who can afford $499 or more for an iPad are more likely to have higher disposable income than those who buy Android tablets, says Milton Pedraza, CEO of the Luxury Institute LLC, a marketing firm.
5."We need another game-changing gadget."
Upgrade fatigue isn't the only thing critics dislike about Apple's product rollouts; some say the new products aren't new enough. Investors are growing impatient with Apple's pipeline and calling for another tech revolution. It's time for Apple to shake up the mobile market again, says Walt Piecyk, technology analyst with BTIG brokerage. He says a completely new Apple phone that costs less than the $649 starting retail price for the iPhone 4S would be a good start. Other deep-pocketed tech companies are also poised to compete with the iPhone with their own smartphones. Facebook is also reportedly considering developing its own phone and Google, which bought Motorola last year, is reportedly building its own phone. (Facebook and Google declined to comment.)
Apple still has strong iPhone sales, but no company should be so dependent on one mobile phone, Piecyk says. In fact, the iPhone market makes up over 50% of Apple's sales, according to research by investment bank Piper Jaffray. "Remember when Nokia, Motorola and RIM led the mobile phone market?" he says. "Market share can change very quickly." Another reason for a phone that addresses the lower end of the market: the days of carriers offering massive subsidies to consumers are numbered, Piecyk says. If and when that happens, he says most people won't pay $600 for a phone. Apple disagrees. A company spokeswoman noted in February that despite its price tag, "iPhone 4S has been an incredible hit with customers around the world."
To continue reading, click here.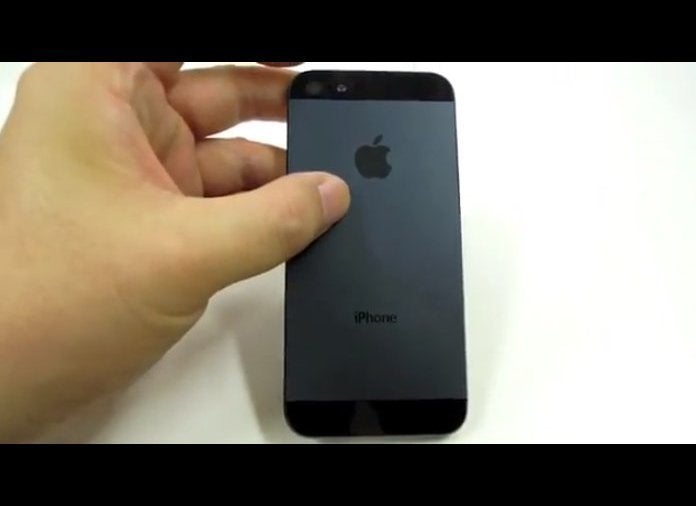 PLEASED TO MEET YOU